To Thrive with Pride is to encourage respectful, educated, and inclusive communication between participants and Australian sporting communities
Alyssa West
Water Polo Australia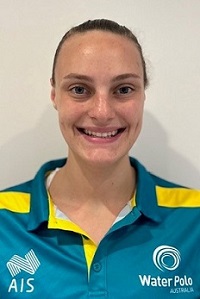 I want to be a part of the Thrive with Pride Program to create awareness and further develop safe environments within the clubs and communities of water polo and other Australian sports.
I also aim to educate myself and others on safeguarding to support and encourage inclusivity of LGBTQI+ athletes.
Amelia Catt
Australian Sailing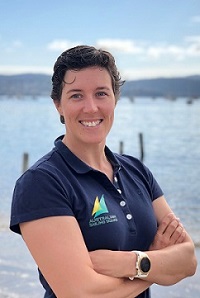 I wanted to be part of the Thrive with Pride Program so I can help other sailors and athletes feel supported by their sporting community.
When sport is a supportive and inclusive environment, it helps the individual athlete perform to their full potential. In sailing there is a big opportunity for education of the sailing community, which would make a real difference to LGBTI+ athletes feeling included.
Charlotte McShane
Triathlon Australia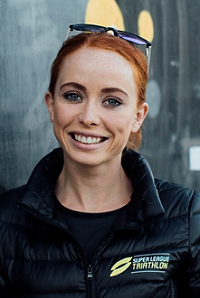 I believe the Thrive with Pride Program will assist me to better understand how to be a stronger ally of the LGBTIQ+ community.
Triathlon is a relatively young sport and has huge potential to be progressive and modern especially when it comes to social and cultural issues. By being better informed I hope to, in some way, steer the change towards greater acceptance of the LGBTIQ+ community in triathlon and perhaps the greater sporting world.
Greta Hayes
Hockey Australia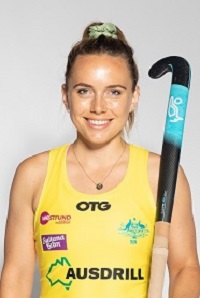 Growing up, being inclusive always meant a lot to me, having seen firsthand the impact that stigmatisation and exclusion can have on people.
Kindness is one of my core values, and I'm excited to be involved with a program that exemplifies and aligns with my values, and help spread the message of kindness, positivity & inclusion.
Heath Thorpe
Gymnastics Australia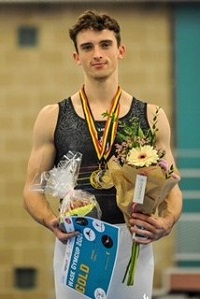 After being part of the successful inaugural year, I wanted to continue to use my platform and position as an elite athlete to help inspire, educate and direct queer inclusion in Australian sport.
I am super passionate about diversity and inclusion and believe that sport has incredibly unique powers when it comes to unifying and celebrating the unique stories, people and all aspects of our country and world.
Kalinda Robinson
AusCycling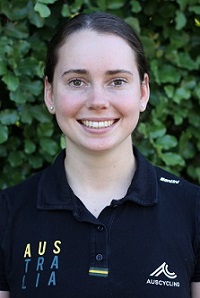 As a young athlete growing up in a rural area with discrimination highly prevalent, LGBTQ+ representation in sport gave me hope that I might one day have the courage to live my truth.
My aspiration in putting myself forward for the Thrive with Pride Program was to provide younger athletes with more representation so that they might be brave enough to live true to their identity, and to educate others in the creation of a safe and supportive community.
Katerina Paul
Snow Australia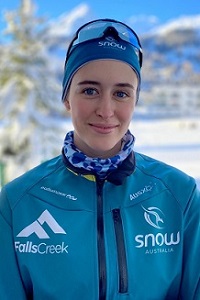 This is my second year with the Thrive with Pride Program, and I am extremely proud to be part of the team once again. During the last year I spent a lot of time engaging in education to make sport more inclusive for the LGBTQIA+ community.
I want sport to be safe and enjoyed for all, so I hope with further development in the program we can continue to make bigger changes within inclusivity of sport from community level through to high performance.
Kaylia Stanton
Netball Australia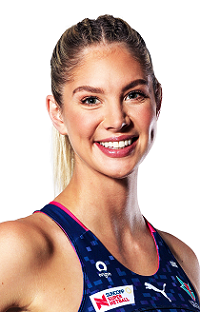 I wanted to be involved in this program to help further the work I am already doing in the diversity and inclusion space.
I am looking forward to continuing my professional and personal learning and growing my understanding of how I can better support people in the LGBTI+ space.
Maria Strong
Athletics Australia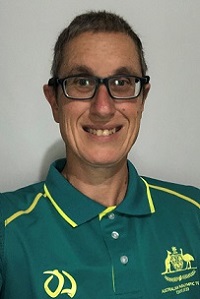 I was one of the inaugural Thrive with Pride Ambassadors in 2022.
Cultural change takes time, particularly in a sport as large and multi-faceted as mine, and I believe I have more to contribute to the process.
Matthew Mitcham
Diving Australia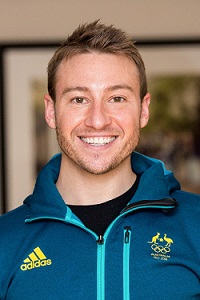 Sport should be a safe and welcoming place for everyone, regardless of age, race, religion, gender or sexuality.
I'm committed to making sporting and corporate environments more diverse and inclusive places, particularly for LGBTQIA+ people.
Natalya Diehm
BMX Australia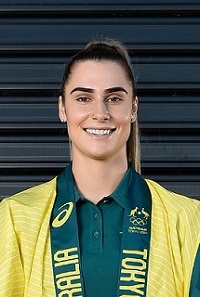 As soon as I heard about the program, I knew it was something I wanted to be apart of.
I want to be the person I wish I had growing up, if I can help or resonate with someone within the LGBTQ+ community by telling my story then that's all I can ask for.
Let's all THRIVE WITH PRIDE.
Nikki Ayers
Rowing Australia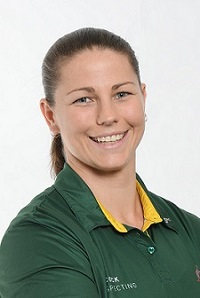 I have joined the AIS Thrive with Pride program again to be a visible role model and support the new ambassadors in making a change in their sporting communities. I am in this program as a Paralympian and a member of the LGBTQI+ community.
I have been a member of sporting communities that embrace the LGBTQI+ community and others that are lacking in awareness and inclusion. I want to create change that embraces a culture of inclusivity and a safe environment for all community members and specifically the LGBTQI+ community. These changes will allow everyone to perform as athlete at all levels without barriers and negative stigma. I aim to do this by providing education and drawing on my lived experience to improve the culture amongst the sporting world today.
I am a positive role model striving to be a champion of change in creating an environment for all athletes to feel comfortable within their sporting organisation. I want every member in the LGBTQI+ community to be who they are and have a positive and rewarding experience as an athlete and be a proud member of the LGBTQI+ community.
Poppy Olsen
Skate Australia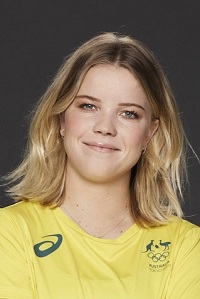 I'm 22 years old and an openly queer skateboarder. Skateboarding has always been full of a variety of unique people including many queer athletes.
I took a leap and started finding my true self just four years ago, and haven't looked back. While I am so grateful I was able to discover myself at a young age I know that everyone's story is different.
Thrive with Pride is a great program that is going to help me learn so much and educate others. There is so much more to be done in order to have acceptance and equality for LGBTIA+ athletes. I hope I can be a role model for those who haven't discovered themselves yet & do my best to help our community of athletes have a safe and inclusive sporting environment.
Rowie Webster
Water Polo Australia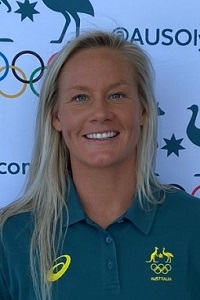 Embarking on this endeavour to be an elite athlete has been a goal of mine since I was 5 years old. I wanted to represent my country at the Olympic Games and challenge myself to be the most successful athlete I could be, I have been fortunate to do that at three Olympic Games.
Having played sport at the elite level for 15 years, I have faced many challenging factors on my journey. The most challenging, yet rewarding of them all, was discovering who I was as a person, and allowing myself to be authentically me.
Growing up and aspiring to be in the world of elite sport, unfortunately had one downfall - I felt there were very few same sex attracted role models that depicted my story. I felt alone. The importance of creating a safe environment for all athletes and support staff to feel safe and accepted as their authentic self is something I prioritise now more than ever. I am extremely honoured to be a Thrive with Pride Ambassador to start the conversations I was to intimidated to start all those years ago.
Ruby Bakewell-Dora
Netball Australia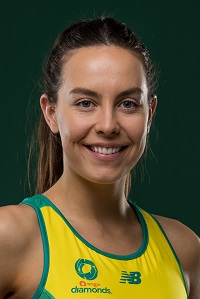 To me, feeling like you belong is everything. As a person before an elite athlete, I've experienced first hand how much of an impact your mental health can have on tiny day-to-day things, all the way to the big dreams you're trying to chase. It's the sense of belonging and security in the places we work and play that has such a momentous role in our headspace, and it really is the backbone that gives us the strength to take on life.
For me, being part of the Thrive with Pride program is a step towards creating spaces where people really feel like they belong, and are free to express themselves as they truly are. Authenticity should never be hindered - it's what makes us go from good to great. And as an ally, I want to help empower people in the LGBTQI+ community to bring their whole selves, in spaces that will always have their backs.
Serena Bonnell
Bowls Australia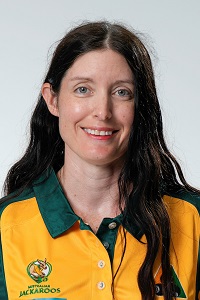 I genuinely believe that sport can be a vehicle for societal change and bowls can demonstrate inclusion better than most sports. I would relish in more opportunities to encourage our clubs and members to embrace diversity in all its forms and proactively include all members within our community.
I want to use any opportunity I have to push for inclusive practices within sport. As a para athlete, I know what inclusion is intimately and I know how exclusion can negatively impact the trajectory of someone's life. I am excited to be an ambassador for the Thrive with Pride Program because I believe sport should be accessible for all people, regardless of age, gender, ethnicity, ability or background.
Return to top