The Share a Yarn initiative aims to provide Australian Elite Athletes with meaningful opportunities to connect and build relationships with Aboriginal and Torres Strait Islander (ATSI) communities, and learn more about the differing cultures, lands, histories, and people within them.
It aims to provide a platform for athletes to then share these learnings and advocate within the sporting community, and wider Australian community.
To Share a Yarn is to encourage collaborative, respectful, and honest communication between participants; building trust, fostering accountability, and providing a safe place to listen and learn.
AIS Australian Institute of Sport (AIS) Share a Yarn program ambassadors Natalie Curtis and Nic Kyriazis, and AIS Community Engagement Officer Beki Smith discuss the importance of the program and the four First Nations athlete mentors who will work with 10 athlete ambassadors to create meaningful connections between sport and Aboriginal and Torres Strait Islander communities.
#InThisTogether
Through programs like #ShareAYarn, we are committed to our reconciliation journey for all Australians. We recognise the outstanding contribution Aboriginal & Torres Strait Islanders have made, and continue to make to sport. We denounce racism in any form #InThisTogether.
Closing the Gap Day - 18 March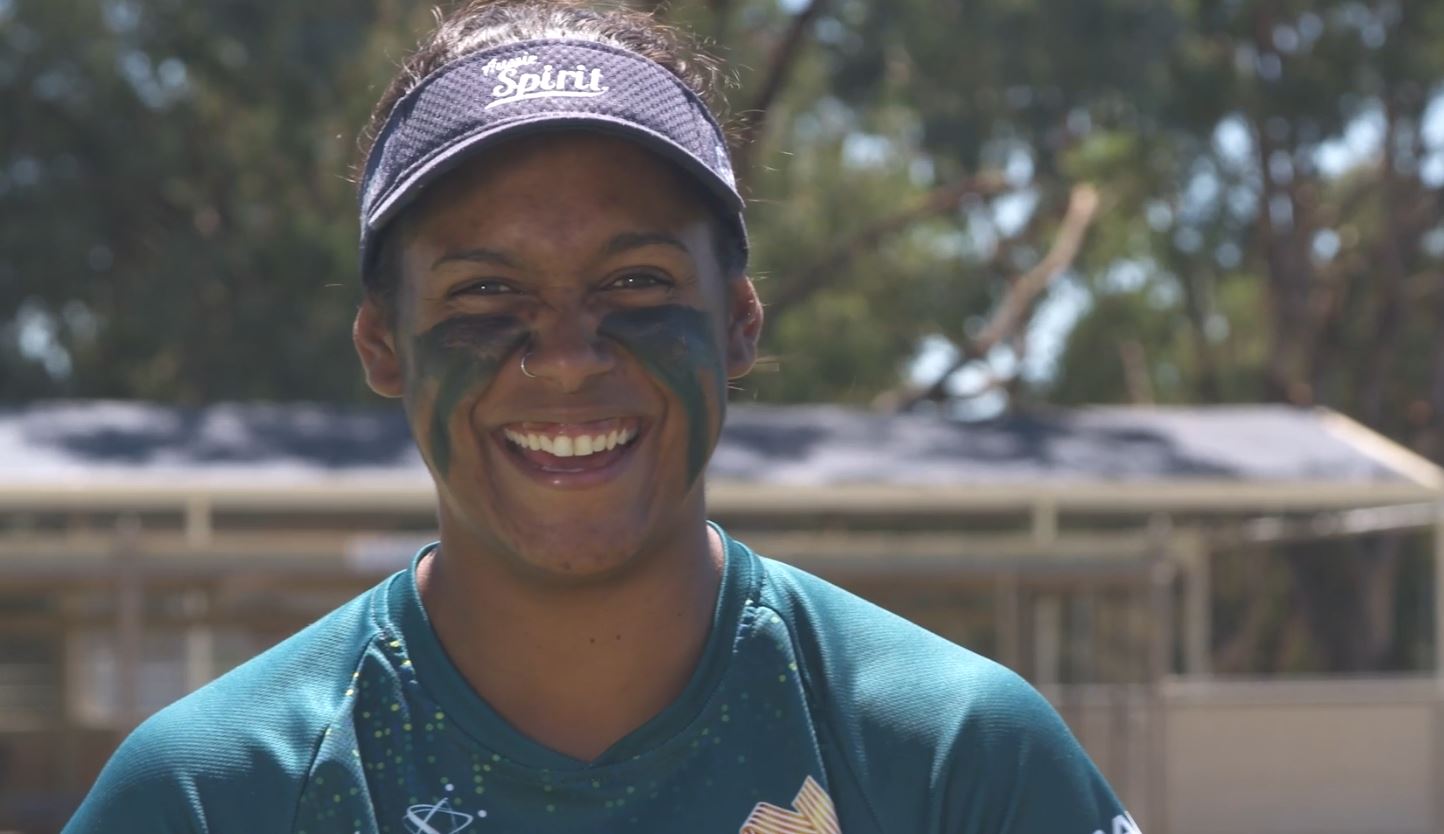 She has one the most infectious laughs in Australian sport, but AIS Share A Yarn Ambassador Janice Blackman has some powerful messages on National Close the Gap Day, March 18.
Janice is a proud Aboriginal woman from the Gubbi Gubbi and Badtjala Tribes, in the Sunshine Coast region of Queensland. The Australia softballer is also a passionate ambassador for Share a Yarn, an AIS program aimed at creating meaningful connections between sport and Aboriginal and Torres Strait Island cultures.
01
Athlete Ambassadors have increased knowledge of the traditional owners of Australia, the land, their history, and their culture
02
Initiative encourages and supports organisations/initiatives in the community aiming to close the gap for Aboriginal and Torres Strait Islander people
03
Initiative encourages and supports change in the sporting system in Australia for better outcomes for Aboriginal and Torres Strait Islander Athletes
04
Athlete Ambassadors share learnings as a role model in the Australian community
2023 First Nations Cultural Connection Program Ambassadors
Share a Yarn Map
The AIS Share a Yarn Initiative presents the Share a Yarn Map as a resource for High-Performance sport; to facilitate learning, and a respect for the traditional owners of the land in which the system operates and athletes train and compete.
For further information about this program or opportunities to be involved please contact Community Engagement Advisor, Beki Smith, via beki.smith@ausport.gov.au.
Return to top