Connecting high performance athletes with youth to help improve their mental health and wellbeing
The AIS is proud to once again partner with the Black Dog Institute to deliver the Mental Fitness Program (MFP).
The program sees current and former elite athletes deliver powerful talks to high school aged people about how to keep mentally fit through sharing evidence-based research and stories of resilience.
Since the program launched, our athlete ambassadors have delivered presentations to more than 35,000 students across the country.
In 2023 each athlete will deliver eight presentations at a school and/or sporting club during terms one and two.
Request a free presentation
Keen to have an elite athlete deliver a talk at your school or club?
2022-23 Mental Fitness Program Ambassadors
Aleisha Power
Hockey Australia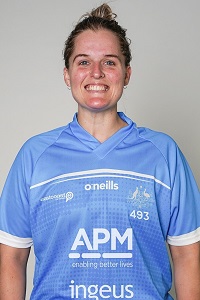 Reason for being involved
In 2019 I hit breaking point with my own mental health and it was in the same year that I decided to turn it all around, all by simply asking for help for the first time. Since then, it's been a priority of mine to continue to work on my mental health and develop skills which help deal with everyday life & being an athlete. Although it's not perfect, I've come so far and become a stronger person because of this.
I wanted to be part of the Mental Fitness program in the hopes that I could be that person for someone else and just maybe change the course of their mental health journey. "Be the change you want to see in the world."
Caitlin Parker
Boxing Australia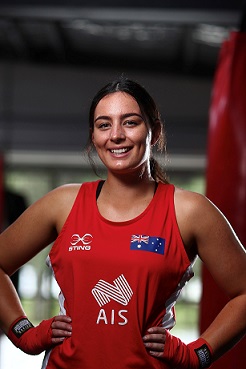 Reason for being involved
To be chosen as an AIS Mental Fitness Ambassador is really special to me. I am passionate about sharing the lessons that I have learned in my journey that have made me who I am today. Having had to overcome challenges and face adversities in elite sport has helped me to reach out to others and to really work on and improve my mental fitness.
I am grateful to be in the position I am in and through this program I can give back and inspire others to take charge of their own mental fitness!
David Bryant
Triathlon Australia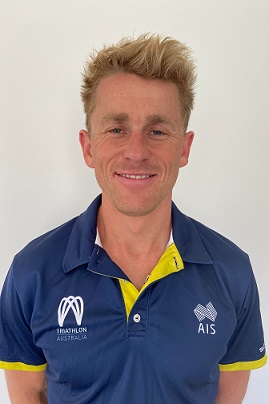 Reason for being involved
Being in a daily elite athlete environment with Triathlon Australia and WAIS, I recognise the importance in working with my team of coaches, medical staff and various allied health professionals to make me a better athlete and person on and off the training track.
During my Paralympic journey, I realised the importance of my mental health to be a better athlete but more importantly a better person, dietitian, father and husband of two children.
If I am not healthy physically and mentally, I simply cannot reach my peak performance on the triathlon racing track. Through close work with my sports psychologist and various mental health programs at the AIS, this has allowed me to reach my potential and maximise my day, living life to the fullest.
Elizabeth Simms
Water Polo Australia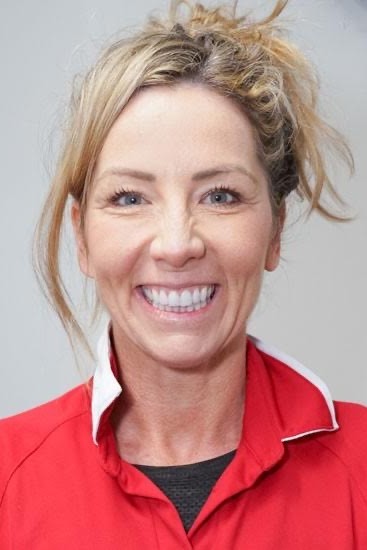 Reason for being involved
Having lived experience of mental illness, and handling the failures which come with being an elite athlete, put me in great shape to understand the importance of a strong and balanced wellbeing and has certainly shaped who I am today.
I am passionate about the youth of tomorrow, wellbeing and all it encompasses. I hope to connect and make a difference, get people comfortable talking about mental health and walking away with a mental fitness game plan.
Getting to work with the AIS again is exciting and I can't wait to give back. The Black Dog Institute were a resource I used in the hardest time of my life and I wholeheartedly support them as the only research driven leading mental health institute studying across the lifespan.
Ellen Ryan
Bowls Australia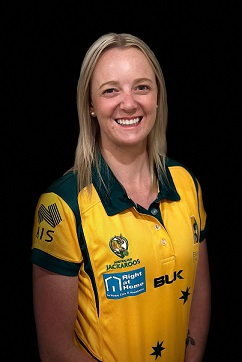 Reason for being involved
Being an elite athlete I have experienced the best times of my life and also the most challenging times. All of these experiences have helped me grow as a person and shaped who I am today.
During my employment as a Firefighter and a School Learning Support Officer, I have experienced and witnessed mental health difficulties first hand. I have learnt the importance of looking after your mental health and how it can impact your life. This has lead me to having a passion for mental fitness, the drive to increase awareness and educate young adults with skills I have used throughout my career. Knowing the people you can turn to, the strategies you can use and the resources that are available can significantly improve mental health and your sense of belonging.
I am hoping to assist in educating young people and raising awareness around mental fitness to create a positive impact in the community.
Emily Hamilton-Smith
Hockey Australia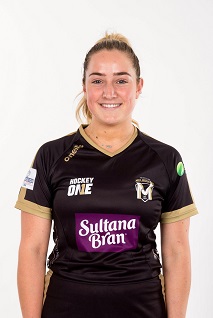 Reason for being involved
I'm hoping to use my own life experiences and challenges in mental health to inspire and promote positive change. I wish to instil a sense of possibility to those who may being going through their own personal struggles and let people know that someone will always be there to listen.
Giorgia Patten
Rowing Australia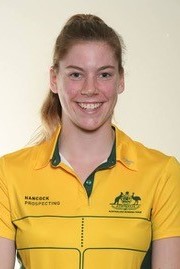 Reason for being involved
I wanted to to be an ambassador for the Mental Fitness Program because I feel that it would be an incredible opportunity to have a profound impact on young people and how they understand mental health and resilience.
Being an Olympic athlete, I feel that I have the influence to be a positive and inspiring role model. Members of the community and particularly young people look up to Olympic and Paralympic athletes and we are often perceived to be bulletproof.
I believe that I can educate and engage with people, to show vulnerability and allow people to see that even some of their biggest sporting heroes would have tough times. I have seen firsthand the toll it can take on people when they don't have the necessary tools to help improve mental resilience or a strong support network around them and I am determined to help educate as many young people as possible to build their mental resilience to life's challenges. I think it is an amazing program and something I would have benefited from when I was at school.
Jack Cleary
Rowing Australia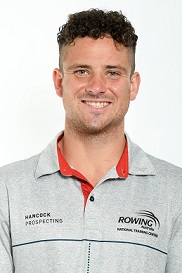 Reason for being involved
Along my journey as an elite athlete I have learnt through my own successes and short comings the powerful effect that mental health tactics and awareness has on not only my performance but my recovery and both personal and professional life.
I look forward to having an opportunity in this program to share the tools and lessons I've learnt with others and hopefully inspire people to formulate their own ideas and understandings of the powerful effect mental fitness can have, as well as further educating myself through helping and listening to others.
Jean van der Westhuyzen
Paddle Australia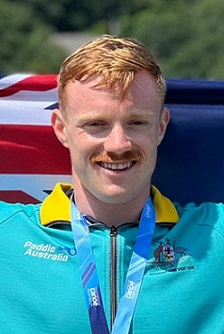 Reason for being involved
I want to give back to my community and I feel this is a space I can have a positive impact in.
Laetisha Scanlan
Shooting Australia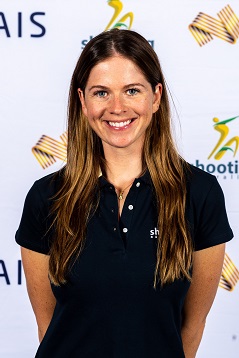 Reason for being involved
I wanted to be part of the Mental Fitness Program because I have a strong passion for educating our youth. I believe mental health is such an important aspect of our lives, I want to encourage change, break down stigmas and support people by educating and sharing my experiences with them.
Competing at an elite level comes with many highs and lows, and throughout my sporting journey I have learnt many lessons and techniques that have helped me along the way. If being part of this program can help at least one person, then I feel like I have achieved my goal.
Lily Alton Triggs
Rowing Australia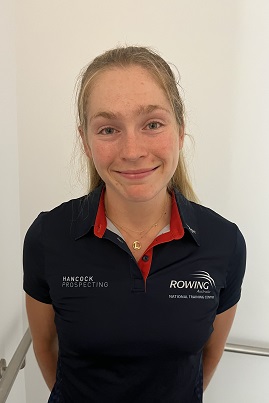 Reason for being involved
Whilst elite sport has given me my fair share of setbacks and triumphs, my life outside of rowing has been filled with highs and lows which have shaped me into the person I am today. No one is immune to hardship in life. This has lead me to wanting to give back to the wider community and share the skills I have developed not only though my sporting career but through my life experiences to help the next generation. Imparting skills to allow adolescents to be resilient, mindful and grateful to enable them to thrive in all areas of their lives is something I am really excited to contribute to. I think we are our best selves when we all support one another. The earlier we are able to learn about it and incorporate different tactics and strategies to help us navigate this tricky life the better off we are to help others and ourselves.
I am really excited to be an ambassador for the Mental Fitness Program as mental health is an incredibly important topic and something that time and effort should be invested into. Life is ever changing, and anyone at any time can improve their mental health to improve their overall well being. I am privileged to be in a position to connect with young people and help them engage with their mental health fitness, whilst continuing to develop my own mental health and well being.
Matthew Glaetzer
AusCycling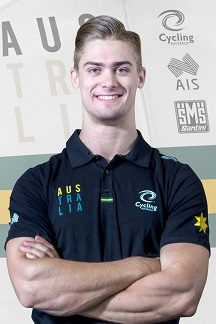 Reason for being involved
Having the opportunity to share my experiences and the lessons learnt over time in the Mental Fitness Program is really exciting, as I love helping people get the most out of themselves. I personally have overcome many challenges, learnt techniques and gained perspective from varies experiences that I hope people can learn from and use to their advantage.
Mitchell Larkin
Swimming Australia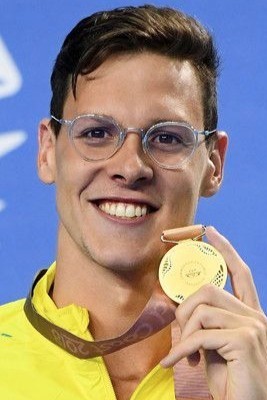 Reason for being involved
This ambassadorship program partnered with the Black Dog Institute, is a great way to share many of my stories and mental health strategies with the next generation. I was fortunate enough to have learnt a number of important strategies throughout my career which helped me face a number of challenges. This program is a fantastic way to share some of them and hopefully help a number of students face their own challenges with some strategies in mind.
Nathan Katz
Judo Australia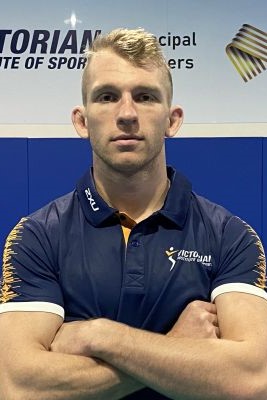 Reason for being involved
As an elite athlete who has been shaped and supported by so many influential people in my life, I feel a strong desire and responsibility to give back to the sporting and wider community and be a positive role model for those who wish to follow in my footsteps. I believe it is extremely important to promote positive mental and personal health and to raise the awareness around the importance of mental health and caring for yourself and those around you. I believe through my lived experiences I can be a positive influence in this space.
Seve de Campo
Snow Australia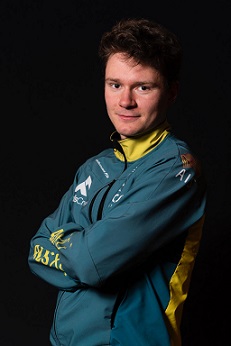 Reason for being involved
I wanted to be a part of the Mental Fitness Program because I personally want to learn more about mental health and how I can be a better leader in life. The best way to learn I feel is to both share my own experiences with mental health and to listen to other people's experiences.
Sian Whittaker
Swimming Australia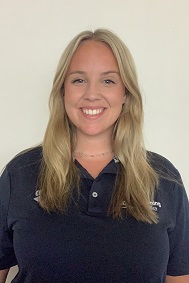 Reason for being involved
I wanted to be a part of this program to educate and inspire youth on mental wellbeing and strategies for mental fitness. Throughout my own athlete journey and mental health struggles I have become passionate about over all wellbeing and would love to further develop my own knowledge and strategies on mental health.
Sophie Jackson
Australian Sailing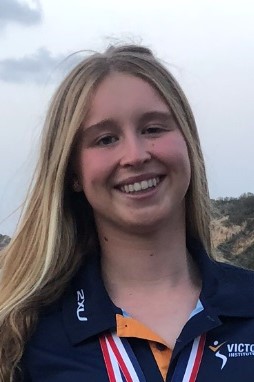 Reason for being involved
Throughout my sailing career as a junior, youth and now Olympic class athlete, I have experienced regular challenges and setbacks, and these experiences have provided me with many opportunities to learn to cope with challenges, build resilience, and understand the importance of mental fitness.
I hope that my experiences as an athlete and passion for health can be shared and used to inspire and assist young people to build their mental fitness.
Stefanie Weiler
Volleyball Australia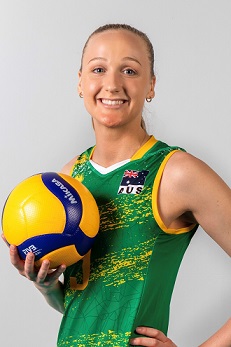 Reason for being involved
After I moved interstate to pursue my sporting dreams at 18, I was told that I had a serious injury and to stop sport immediately. I didn't know it at the time, but this ended up putting me out of competition for two and a half years. This was when my mental fitness journey began. Through using many tools to strengthen my mental fitness, I was able to get through my injury and enjoy the journey along the way.
I'm excited to be apart of the MFP as it's a fantastic opportunity to help raise awareness around a number of important topics for youth. I'm looking forward to normalising these discussions and providing our students with tools on how to train and strengthen their mental fitness, so they can enjoy their journey as well.
Tamsin Cook
Swimming Australia
Reason for being involved
The AIS Black Dog Mental Fitness Program provides elite athletes with an incredible opportunity to share our unique knowledge and experiences in a meaningful way. I was so eager to be part of a program that both acknowledges the importance of managing mental health and wellbeing and works to equip young people with the tools they need to become the best versions of themselves.
Tegan Reder
Swimming Australia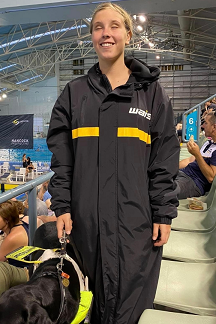 Reason for being involved
I am so excited to have been selected as an ambassador for the AIS Mental Fitness Program. As an elite athlete, maintaining good mental health is such an important part of everyday life, and I believe that my experiences in swimming have allowed me to gain a strong understanding of what it means to be mentally fit and healthy which I would love to share with the wider community. As I am also studying psychology at university, I am highly interested in the maintenance of mental fitness, and have a strong desire to help others to achieve their full mental health capacity.
Zana Evans
Snow Australia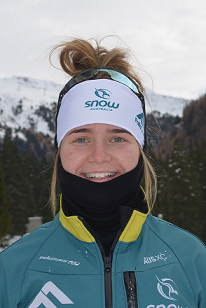 Reason for being involved
I am thrilled to be part of the Mental Fitness Program, to share my experiences and obstacles that come with life and sport. I believe these lessons and experiences are invaluable not only to me, but to others who I can also assist.
Zoe Vorenas
Equestrian Australia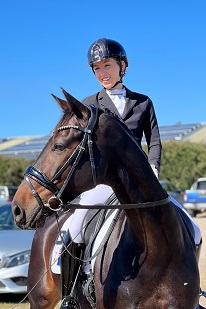 Reason for being involved
For me, the Mental Fitness Program aligns with my personal "why" statement. Why I do what I do, which is to hopefully encourage someone out there to be brave and to strive for greater things.
Return to top