What is Champions in Chairs?
Champions in Chairs is an event to bring together sport Athlete Committee Chairs and Senior athlete leaders to focus on current challenges facing Athlete Committees in the High Performance sporting environment.

It aims to provide the athletes an opportunity for additional leadership development, legitimising the athletes' voice, and a unique networking opportunity for future leaders and influencers across the Australian elite sporting system.
2023 Event Details
Date: 11 October 2023
Location: Museum of Contemporary Art, Sydney
Agenda includes:
Keynote speaker Usman Khawaja, Australian Men's Cricket Team and Australian Cricketers' Association Board Director
Professional development session on The Leader and the Performer
The Win Well pledge and your connection to sustainable high performance success
Showcase on achievements & challenges from athlete committee Chairs
Dozens of athletes recently joined forces in Sydney to learn crucial leadership skills and tackle challenges facing athlete committees. In 2022, the Champions in Chairs event focused on building sustainable athlete committees with prominent sport leaders Kurt Fearnley AO, Jane Waldburger OLY, Hannah Every-Hall OLY and Belinda Clark AO sharing some invaluable advice.
2022 Champions in Chairs #3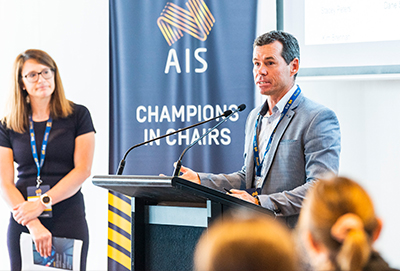 Date: 6 September 2022
Theme: Stick the Landing: Building Sustainable Athlete Committees
Location: Museum of Contemporary Art, Sydney
Special guests included: Belinda Clark AO, Kurt Fearnley AO, Jane Waldburger, Hannah Every-Hall
2020 Champions in Chairs #2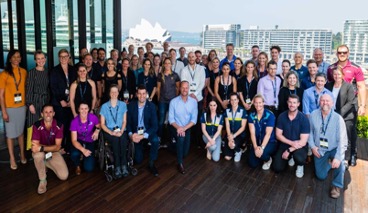 Date: 25 November 2020
Location: Held virtually
Special guests included: Annabelle Williams OAM, Ian Robson, Kerri Pottharst OAM, Layne Beachley OA - Chair Surfing Australia
2019 Champions in Chairs #1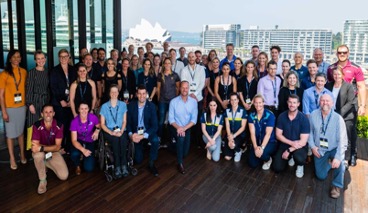 Date: 19 November 2019
Location: Museum of Contemporary Art, Sydney
Special guests included: Ian Thorpe AM, Steve Hooker OAM, Scott Draper, Sam Lane
Return to top