AIS Be Heard is the place anyone in Australian high performance sport – past or present - can turn to for help.
No one should feel the burden of bottling-up information about unacceptable incidents or practices during their time in high performance sport.
AIS Be Heard is where everyone can feel safe to share their experiences and seek support. It's free, independent and completely confidential. There are no obligations.
This is your support service if, and whenever, you need it.
Eligibility:
AIS Be Heard is available to current and former athletes, coaches and staff across the Australian high performance sports system.
This includes the Australian Institute of Sport and the National Institute Network, comprising state and territory Institutes and Academies of Sport.
We welcome everyone who has been part of Australian high performance sport.
Contact AIS Be Heard
Call for support - 1800 565 965
AIS Be Heard secure reporting form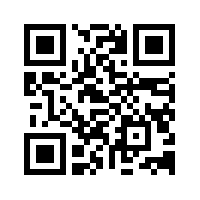 ASC Restorative Program - Find out more
Supporting former AIS scholarship athletes who experienced harm from inappropriate practices or abuse.
AIS Be Heard is for people who feel they:
Haven't been treated well in sport
Haven't been listened to before
Have spoken before, but were dismissed or ignored
Are unhappy or frustrated by a lack of action
Are concerned that improper practices may still be occurring
Need help
Simply don't know where to turn or who to talk to
Don't feel alone. We acknowledge the courage of those athletes, coaches and staff who have already come forward and shared their stories.
No matter how long ago something may have happened, you will be heard.
When you contact Be Heard, you won't be discussing your concerns with an AIS or Australian Sports Commission staff member.
Instead, you'll be linked with an independent expert from Core Integrity, someone who is experienced in receiving, assessing and dealing with confidential and sensitive reports.
They can help you with the most appropriate support for your needs.
There are no obligations to continue if this isn't what you're looking for or need. Reach out, then work out if this is right for you.
This is completely up to you. You decide what you want.
Calls to AIS Be Heard are not recorded and are treated in the strictest confidence. You can discuss any matter anonymously.
The priority will be to listen to you first and understand your needs. Depending on your own unique situation, you may be referred to one of the following services:
No information will be shared with the AIS, Australian Sports Commission or Sport Integrity Australia for further action, without you first providing your consent.
Australian Sports Commission apology
The following statement was delivered by the Australian Sports Commission (ASC) Board on 7 May 2021:
The Australian Sports Commission (ASC) Board offers our apology and ongoing support to former Australian Institute of Sport (AIS) athletes treated inappropriately in the past.
We know incidents and practices occurred that are not acceptable. For this, we are truly sorry.
We admire the courage of people who have come forward to share their stories. We assure you, we are listening and you have been heard. We have begun reaching out personally to athletes to offer our support.
The AIS ran athlete scholarship programs for various sports from 1981 to 2012. Thousands of athletes have been part of the AIS story and we know most will remember their time fondly. Unfortunately, that is not everyone's experience.
We owe it to every athlete who has been part of the AIS, to feel supported and to get help if, and when, they need it.
This week we have established a confidential and independent support service, AIS Be Heard. It is available to any former AIS athletes and staff, across all sports, to share their experiences and seek the appropriate support services.
On this page you will find links to our other support services and resources, including the AIS Mental Health Referral Network which provides confidential psychological support, at no cost for past and present high-performance athletes and staff. Details are available at https://www.ais.gov.au/mhrn
We thank the Australian Human Rights Commission and Gymnastics Australia for undertaking the review presented on Monday, no doubt a painful process but one which can bring positive outcomes for sport more broadly.
Today, we acknowledge our past so we can continue to lead Australian sport into the future.
The ASC is committed to working with our partners in the Australian sporting community to address unacceptable practices of the past, and to ensure they have no place in Australian sport in the future.
We will continue to develop and deliver programs and resources to support the health and wellbeing of athletes, coaches and support staff across the high performance sport sector.
Return to top