Sustained Elite Success
For Olympic and Paralympic sports, mastery athletes are those that achieve sustained success at an E2 phase over multiple high performance cycles (ie a typical eight year period based on two high performance cycles of four years). Similarly, professional mastery phase athletes are those who achieve repeated and sustained success at E2 over an enduring period or era (ie eight to 10 years).
Mastery as the pinnacle of the high performance pathway represents the highest of sporting achievement. Mastery athletes represent the most advanced and optimised exemplars of the bio-psycho-social components for their respective sport. Their sustained elite success represents the most cost effective and efficient outcomes for the considerable investments made into elite athlete development. Better understanding of what athlete factors, attributes and strategies underpin sustained elite success is paramount to maximising investment in elite talent. It also enhances diagnostics, strategies and provides systems specific to pre-elite identification (T1), confirmation (T2) and development (T3).
Advocated best practice
As for E1 and E2 and including:
Explore potential for re-invention and innovation such as:

continued relationships with clubs and coaches where athletes are based overseas to ensure appropriate load/injury monitoring
opportunities to mentor other athletes
appropriate training and competition flexibility to promote longevity while maintaining accountability.

Sourcing information from mastery phase athletes through periodic interviews, case studies and surveys to inform talent diagnostics and developmental practice. This information will also inform strategies to promote:

nature of training environments
family support
organisational skill
personal excellence qualities
technology.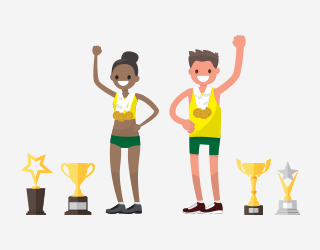 Return to top