Support for high performance athletes and eligible individuals within the sports system who have mental health or wellbeing concerns
AIS Mental Health Team
Your first point of call when connecting in with the MHRN, our qualified psychologist will discuss your concerns and circumstances and then, they will connect you (or the person you are referring) to the most suitable psychologist or mental health clinician on the network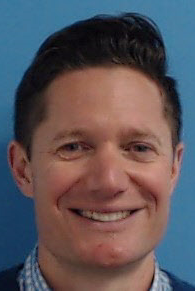 AIS Clinician and Mental Health Manager
Matt has a passion for helping people to live their best lives and has worked as a Clinical Psychologist since 2004. Matt values the different perspectives and experiences that people bring having grown up in an environment that encapsulated both his NZ Maori and NZ European ancestry and cultures. He has worked in New Zealand, the UK and Australia. Matt is experienced in assisting people with their mental health and wellbeing needs in sports, child and adolescent, adult mental health, and forensic settings. He's continued to play sports throughout his life from social to representative levels and continues to value all of the great things that sports involvement can bring to people and communities: including better health, social connection, working and achieving together.
We need to tackle the day to day wellness of athletes rather than wait to intervene in critical situations. The AIS MHRN enables athletes to check-in, to talk to someone outside the athlete's sporting environment in order to help them understand and manage any issue they may be facing.
Mental Health Consultant & Clinical Psychologist
Mary is a Senior Clinical Psychologist, based in Melbourne Victoria. She is a Mental Health Consultant with the Australian Institute of Sport and is the Wellbeing Case Manager for the senior Men's and Women's Victorian Cricket Teams.
She has experience managing the outpatient program in one of Australia's largest Psychiatric hospitals, and has lead a Dialectical Behaviour Therapy Program and Obsessive Compulsive Disorder Program. She has worked with the Essendon Football Club and continues to consult for the Australian Cricketer's Association, the AFL Players Association, and Tennis Australia.
She has a keen interest in helping athletes with Anxiety Disorders, and particularly OCD, to better understand and manage their condition.
It's a privilege to be able to play a small role in supporting the Mental Health and Wellbeing of the HP sports system in Australia.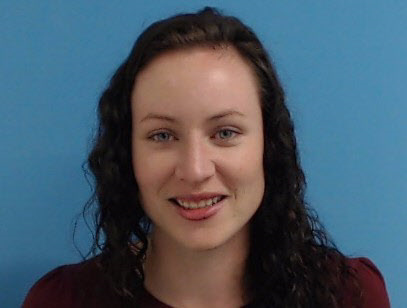 Mental Health Adviser & Clinical Psychology Registrar
Gemma is a Clinical Psychology Registrar and Mental Health Advisor with the Australian Institute of Sport, based in Canberra. She has experience providing individual therapy and group based therapeutic programs within private practice and through the national youth mental health foundation, Headspace.
Gemma is passionate about reducing stigma surrounding mental health and promoting the importance of early intervention.
MHRN External Clinicians
These highly skilled clinicians — selected because of their success at helping high performance people in managing life's pressures — can deliver services ranging from improving your mental wellbeing to comprehensive clinical treatment plans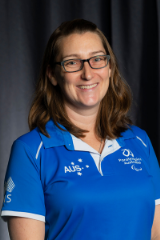 Lead psychologist with the Australian Olympic Team at the 2016 Rio Olympic Games.
Lyndel completed her Doctorate of Clinical Psychology at the University of Sydney in 2005. Since then she has had extensive experience in both the sporting and clinical domains. Clinically Lyndel has worked in university settings as well as community mental health, inpatient units, drug and alcohol facilities, and is now in her own private practice in Crows Nest, Sydney. Lyndel has been able to apply her clinical training and experience to the world of sports first through her role as Residential Athlete Counsellor at the AIS, and then as a Psychologist with the Australian Olympic Team at the London 2012 Games, and as the Lead Psychologist at the 2016 Rio Olympic Games.
"The Mental Health Referral Network is a great initiative that allows athletes across the country to access quality psychological care to help them thrive both in and outside the field of play. It means that the athletes pursuing Olympic excellence have support when they need it."
Extensive experience working with the AIS, state and national sport networks, and professional footballers.
John has worked with athletes from a wide range of sports in private practice and in his former role with the AIS Performance Psychology team. He has also worked extensively with athletes from professional football codes as well as state and national sport networks, particularly in the area of mental health, persistent pain and the psychology of sport injury rehabilitation. John has significant experience as a psychologist within a number of national mental health networks for athletes and he has worked within the broader mental health system to gain an up-to-date understanding of best practice.
"Based on my experience within an institute and within national sporting organisations, I believe it's important to have a coordinated approach to provide timely help when it's needed. Early intervention for mental health leads to better health and performance outcomes. The Mental Health Referral Network supports and strengthens the work already being done within the national sporting organisations, and within the state and national institutes and academies."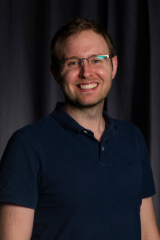 Experienced psychologist in a range of sports and performance domains.
Guy is a registered psychologist who has worked in a range of performance contexts. Guy's work spans performance and mental health treatments. Guy has held positions in the Mental Health and Wellbeing Team at The AFL Players' Association and at the AIS as an athlete psychologist. In his private practice, he works with executives, medical practitioners, performing artists and elite athletes to develop and grow in their performances as well as assisting them with mental health challenges. Guy has experience working with a range of mental health presentations.
Experienced psychologist in a range of sports and performance domains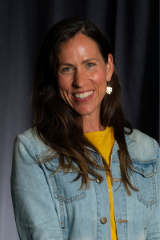 Former Olympian with unique insight into elite performance.
Caroline Anderson is a psychologist with over 16 years of experience in both hospital settings and private practice working with people with mental health issues, elite athletes, businesses and organisations. As a former Olympian she has unique insight into elite performance which she combines with her psychological understanding and professional experience. Caroline is a Consulting Psychologist for the Victorian Institute of Sport Diving Program, Waverley High Performance Gymnastics, Cricket Australia and the AFL Players Association. Caroline also is a senior consultant to the AIS Gold Medal Ready program. Her clinic is located in North Balwyn, Victoria.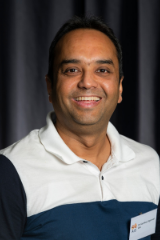 20 years' experience in several specialties of clinical Psychiatry.
Worked in Psychiatry since 2001. Has been involved in many research projects. Consultant Psychiatrist in Perth WA since 2011. Has worked as the Clinical lead of many teams including early intervention in psychosis (EIP), adult community mental health, acute inpatient psychiatric services, consultation liaison, youth services, drug and alcohol services, hospital in the home(HITH). Been in private practice since 2014 at Hollywood hospital and Perth Clinic. Currently director of acute services at Perth Clinic. Over the last 4-5 years he worked with elite athletes in a coordinated manner with sports physicians and clinical psychologists with expertise in sports psychology. Extensive knowledge and experience in clinical psychiatry and psychopharmacology with special interest in sports psychiatry.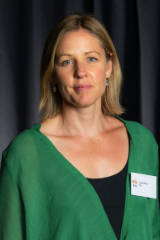 Personal experience as an elite athlete in rowing, now offering sport and performance psychology counselling and clinical mental health therapy to elite and developing athletes.
Lydia has a master's degree in Clinical Psychology and has many years' experience working in both private practice and also in educational environments in Australia and overseas. Over the past three years Lydia has provided psychological services to the Tasmanian Institute of Sport, offering sport and performance psychology counselling and clinical mental health therapy to elite and developing athletes.
Within the Tasmanian Institute of Sport Lydia has supported athletes from sports such as; rowing, sailing, field hockey, para-archery, para-swimming, skateboarding and athletics. Lydia has provided sport and performance psychology services to athletes and coaches within Gymsports Tasmania, facilitating mental health and sport psychology workshops for athletes, coaches, and parents.
Lydia has provided sports psychology services to Cricket Tasmania and also supports many other individual athletes from varying sports at various levels of competition in her private practice. Lydia also has an interest in and experience working in perinatal (pre and post pregnancy) psychology, infant and child mental health, and other general mental health issues such as depression and anxiety.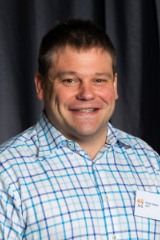 Using respectful curiosity to encourage recovery and growth.
Ross is a Registered Psychologist brings over ten years' experience working with people from a wide range of backgrounds. His work experience includes working with victims of crime, perpetrators of crime, people with major mental illness, and in crisis support situations.
Ross is interested in working with adults who are having difficulty with; anxiety, depression, Posttraumatic Stress Disorder (PTSD), relationship issues, workplace stress and coping, hallucinations, delusions, and Bipolar Disorder. He uses evidence-based therapies including; Cognitive Behavioural Therapy, Acceptance and Commitment Therapy, and Schema therapy.
Ross is passionate about his work and highly respects people who are working towards positive psychological change, as he remains mindful of the tremendous commitment people make to achieve this goal. He works toward bringing energy and respectful curiosity into each session.
Being an outsider to the sports world, Ross provides a fresh perspective to people living and working within this environment.
Ross can work with anyone in Australia, as he is available for both face to face and Telehealth consultations on a number of teleconference platforms.
People within in elite level sports work incredibly hard. Out of respect of that work ethic, I will work to provide a safe and comfortable space for people to recover and grow into a life of thriving, not just surviving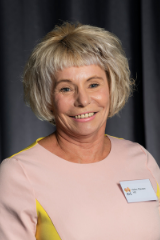 Assisting athletes to safely return to play following concussion.
Helen has extensive experience in sports-related concussion. Her PhD was completed at the Centre for Health, Exercise and Sports Medicine at Melbourne University, investigating the impact of professional boxing on brain function. She works with a wide range of elite sports including professional football (AFL and rugby codes) horse racing and other sports at high risk of concussion.
She consults to the Victorian Professional Boxing and Combat Sports Board and has designed a program to monitor the cognitive health of elite athletes. This program is currently used by AFL and NRL clubs. Helen has been an invited member of the World Boxing Council Medical Advisory Board and an Associate Member of the International Association of Ringside Physicians since 2007.
Helen has 30+ years of experience as a neuropsychologist. She has worked in all areas of adult and geriatric neuropsychology, including diagnosis, neurological rehabilitation, and the assessment of decision-making capacity. Helen has held senior positions in the public health sector, including Deputy Director of Neuropsychology at A&RMC and Head of Neuropsychology at Hampton Rehabilitation Hospital. Helen is a full member of the APS and a Fellow of the APS College of Clinical Neuropsychologists.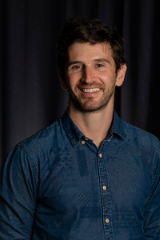 Helping athletes navigate their way through the unique environment of high performance. From Struggling to Flourishing - Daniel will work closely with you to achieve the outcomes you want.
Daniel is committed to assisting athletes fulfil their potential through cultivating a performance mindset that stands up to the rigours of elite sport.
Daniel works in mental health and performance every day and understands the pressures and opportunities that occur in these intense, unique environments.
Daniel combines up-to-date neuroscience and psychology with performance strategies used by the most successful athletes and coaches and delivers this in an energetic, creative, and easily digestible way.
Some of Daniel's success with his clients have included: Olympic qualifications, World Championship medals, WTA tour titles, world records, national titles, and executive/high performance job attainment.
Daniel received both his honours in psychology and postgraduate Masters in Applied Psychology (sport) from the University of Queensland, Australia. He also holds an honours degree in Sport Science from Exeter in the UK.
Daniel is currently the director of The Performance and Sport Psychology Clinic and works for Adelaide Crows in AFL. He is the Golf Australia psychologist for Victoria and SA. He consults to elite tennis players, Olympians, pro boxers, and medical professionals.
Life is a game of incomplete information. The brain doesn't like that very much - to learn how your brain deals with this, and work on how best to respond, is key to flourishing. This MHRN network is a great way to support athletes in their quests.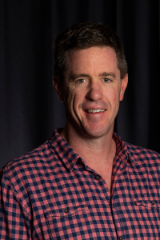 Performance and Clinical Psychologist based in Melbourne.
Tony has been undertaking both performance and clinical psychology roles for 20 years since completing Masters degrees in Sport and Exercise Psychology and Clinical Psychology.
He has worked with professional sporting organisations and teams such as the Geelong Football Club, Tennis Australia, the Melbourne Vixen's, Sailing Victoria, and the Victorian Men's and Women's Cricket Teams. In addition to his work with professional sporting organisations he consults with a range of athletes at the senior, and development levels for Olympic sports. Tony has also worked specifically as a Clinical Psychologist in mental health services in Australia and the UK. This experience has extended to children, adolescents and adults, and he currently works part time at The Royal Children's Hospital as a Senior Clinical Psychologist.
The AIS is leading the way to provide athletes easy access to a group of professionals offering expertise in mental health and wellbeing. Providing the option for athletes to meet with a Psychologist in a safe, confidential way independent of their sport is an amazing initiative, and one that is proving to be hugely beneficial for Australian sport.
Demonstrated history of providing high quality outcomes to elite athletes and high performing individuals.
Chrisi is an experienced therapist with a Master's Degree in Clinical Psychology. She has worked extensively with elite athletes and high performing individuals and currently consults to both the AIS and AFL Players Association.
In her private practice, Chrisi draws on a broad range of evidence-based therapeutic modalities. This allows her to tailor treatment to the individual using an integrative approach to therapy that is flexible, targeted and relevant.
Her extensive experience working with high performing individuals has afforded her an in-depth knowledge of the unique pressures and challenges facing athletes.
In addition to addressing clinical presentations, Chrisi places great value on supporting athletes to reach their personal goals and improve performance.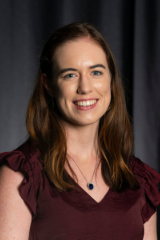 Senior Accredited Practising Dietitian, Acting Office Manager - MDietSt BENS(Ex & Nutr)
Kate Lane is an Accredited Practicing Dietitian at Centre for Integrative Health, holding a Bachelor of Exercise and Nutrition Sciences and a Masters of Dietetics. Kate's primary area of practice is eating disorders, disordered eating and weight or body image concerns, however she also has a special interest in functional gut disorders, chronic disease management and sports nutrition.
Kate takes a compassionate and individualised approach to the restoration of balanced and flexible relationships with food while navigating the complexities and demands of competitive sporting and athletic settings.
Kate's specialist training includes:
Enhanced Cognitive Behaviour Therapy for Eating Disorders (CBT-E)
Family Based Therapy (FBT)
Specialist Support Clinical Management (SSCM)
Non-Diet Approach
Mental Health First Aid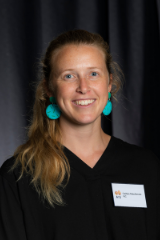 Caitlyn enjoys learning about and sharing her knowledge of the incredible power of the human mind.
Through her humour and down to earth attitude, she works with clients to help guide and empower them in navigating their own lives. She is a clinical psychologist who often draws upon techniques from ACT, Mindfulness, CBT, Narrative therapy, and Motivational Interviewing.
Caitlyn has an interest in working with eating disorders, anxiety, depression and general mental health and wellbeing, especially with young adults and athletes. Having being actively involved at a state level with both basketball (BigV) and football (VFLW), Caitlyn is a big believer that it is just as important to train our brain in strength and flexibility as we so often do with our bodies.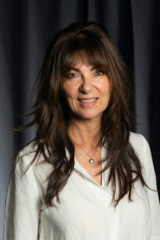 Experienced therapist specialising in eating disorders, mood disorders and sexual health.
Kim works as a clinical psychologist in full-time private practice where she sees a variety of clinical presentations, many of whom are elite athletes requiring an understanding approach to their unique issues. She utilises many different treatment modalities including Cognitive Behavioural Therapy, Acceptance and Commitment Therapy, Mindfulness, and Schema Therapy. Special interests include eating disorders – she was the co-director of an Eating Disorder Inpatient and Day Outpatient Unit for many years, helping patients with both restrictive and binge eating patterns. Sexual health, anxiety and depression are other areas of interest, working closely with medical colleagues. She is centrally located in Perth and her clinic is fully accessible for wheelchairs. She employs Skype, Zoom and telephone consults as appropriate.
I was delighted to be invited to join the Mental Health Referral Network which facilitates the connection between athlete and psychological therapist.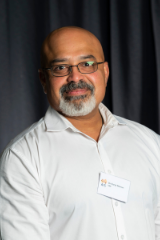 One of the leading sports psychiatrists in Australia with extensive involvement across a variety of sporting organisations.
Dr Menon is a consultant psychiatrist specialising in mood and anxiety disorders. He has an Advanced Certificate in Consultation Liaison Psychiatry and is also a leading sports psychiatrist. He is the current Chief Psychiatrist of the AFL and the Director of Mentalogue Clinic, which specialises in the care of athletes and other patients with mood and anxiety disorders. He is an Honorary Senior Lecturer at University of Melbourne and an Adjunct Research Fellow at Monash University. He is also the Secretary of the Executive Board of the International Society for Sports Psychiatry.
Dr Menon has worked and researched extensively with mood and anxiety disorders and has published several peer reviewed publications. He has a keen interest in improving the care of patients suffering from mood and anxiety disorders as well as reducing their morbidity. He has been closely involved in the care of elite athletes associated with AFL, AFLW, Cricket Australia and AIS.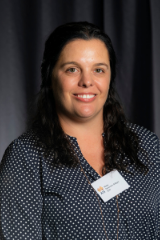 Registered Psychologist with a Masters in Sport and Exercise Psychology, with extensive experience working with athletes and their families/partners.
Mette has a warm, non- judgemental approach and provides a safe space for clients to feel heard.
She has several interest areas including wellbeing, performance, relationships, stress, depression and anxiety management. She is also a committed grief counsellor and enjoys delivering communication and assertiveness training to build confidence and improve relationships.
She has been trained in Gottman Marriage Counselling and Trauma/Critical Incident Debriefing.
The AIS Mental Health referral network provides a high calibre of psychological support for all current and retired athletes; I hope it continues to be an integral part of athlete wellbeing and that anyone who engages with the service finds it empowering and meaningful.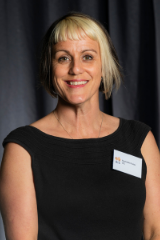 Rachelle Porter is a Clinical Psychologist with more than 15 years of experience working in mental health within the private and public sector.
Rachelle has worked in an inpatient unit, community mental health services, mental health worker in a jail, and now works in private practice in Melbourne.
Rachelle works from a trauma informed framework, providing a nurturing environment to explore and work through difficult issues, assisting clients to enhance wellbeing and optimise functioning. She draws from a variety of psychological models in her work with adolescents and adults, including Cognitive Behavioural Therapy (CBT), Acceptance and Commitment Therapy (ACT) Mindfulness, Solution Focused Brief Therapy, Systemic, and Sensory Motor Psychotherapy.
Areas of interest include:
anxiety
mood disorders
stress management and coping
self-esteem issues
trauma
relaxation
relationship issues
Rachelle has worked with the Mental Health Referral Network since it's inception in 2019.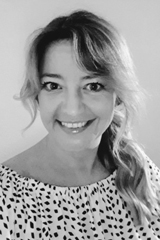 20 years professional experience in clinical and sporting arenas.
Kim is a Clinical Psychologist and high-performance specialist with more than twenty years' professional experience in both clinical and sporting arenas.
As Team Psychologist for the Fremantle Dockers AFL Club since 2010, Kim has worked with elite athletes and coaches, dealing with both on- and off-field issues.
Kim has consulted to the AFL Players Association and provided support for current AFL Women's players and ex-AFL players who have transitioned out of the game. She has consulted with athletes competing at a national and international level across many sports.
In her private practice, Kim has worked with a broad range of clinical and mental health matters, and coached high performing executives in the corporate sector.
"The AIS initiative of having a designated Mental Health Referral Network of skilled and experienced psychologists who understand the unique challenges of a sporting environment is imperative for ensuring the highest level of psychological support and individual care for our elite athletes."
Return to top