Best Practice Principles on Athlete-Centric Governance of Technology and Athlete Information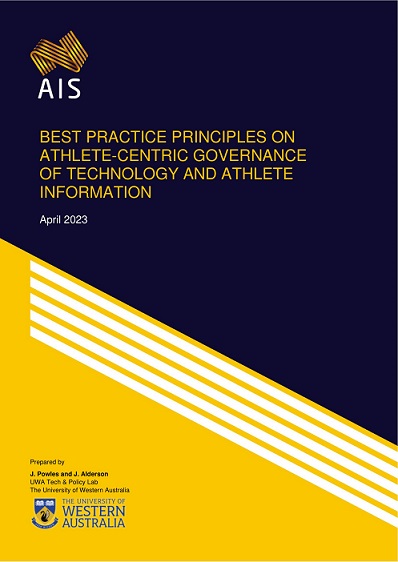 Founded in principles of professionalism and fiduciary responsibility, athlete-centric governance embodies the simple and powerful concept that when individuals and organisations make decisions about technology and athlete information, they must always act in the best interests of athletes, rather than in their own interests. This reflects that athlete information is not and cannot be owned by organisations, practitioners or administrators, but is managed for and on behalf of athletes.
This best practice document has been developed to provide advice to the Australian national high performance sport system in delivering best practice governance of technology and athlete information.
Return to top