Turkey stirfry with couscous
Ingredients
3/4-1 cup couscous
300g sweet potato, peeled and cubed
olive or canola oil spray
1 onion, sliced
500g turkey breast or cutlets, sliced
250g green beans, sliced into 3cm pieces
1 cup halved yellow squash
250g jar cranberry sauce
100g frozen cranberries (optional)
Method
Cover couscous with 2 cups boiling water and set aside.
Heat sweet potato in microwave on HIGH for 2-3 minutes or until soft, set aside.
Spray a non-stick frypan or wok with oil and cook onion over medium heat for 5 minutes or until golden.
Add turkey and cook until browned.
Transfer to a bowl.
Add beans to pan/wok and stirfry for 1 minute.
Add squash, cranberry sauce, sweet potato, onion and turkey.
Stir until cranberry sauce is mixed through, then cook for a further 2 minutes.
Add cranberries, if desired, and stir through.
Fluff couscous with a fork and serve with stirfry.
Athletes with high fuel needs (e.g. endurance athletes, athletes who are growing, athletes aiming to increase muscle mass) require extra carbohydrate-based ingredients and a larger serve size
Athletes with low fuel needs (e.g. skill-based athletes, athletes trying to reduce body fat) need to opt for a smaller serve size
Nutrition
ANALYSIS

High Fuel




4

Low Fuel




6

Energy (kJ)

2673

1588

Protein (g)

40

25

Fat (g)

8

5

Carbohydrate (g)

99

56

Vitamin C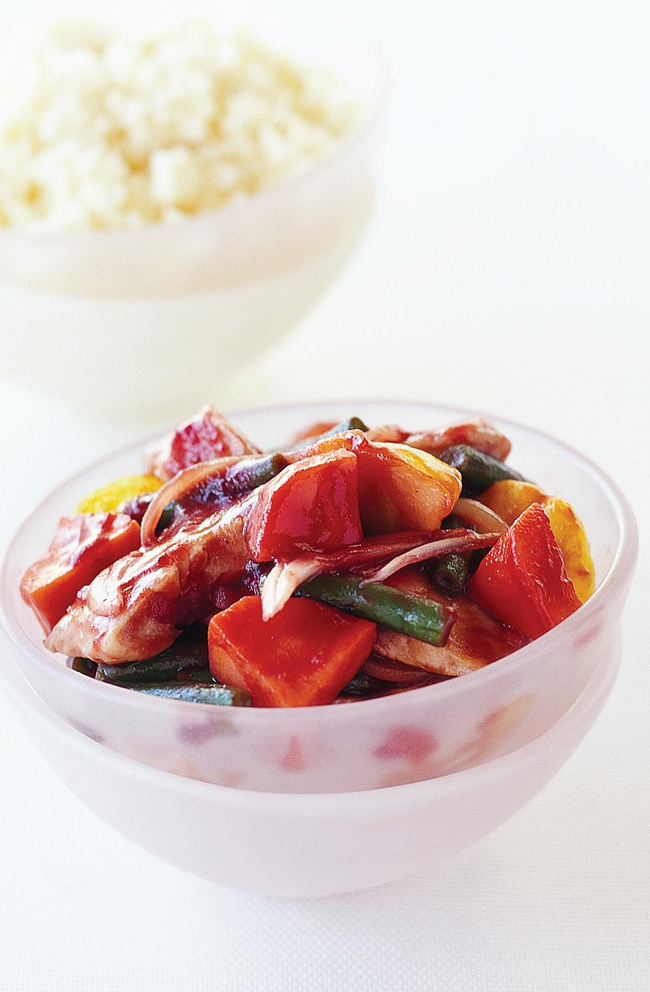 Australian Institute of Sport - From the "Survival Around the World" cookbook
05 Nov 2018
yes, Pasta, survival-around-the-world
Pasta
Return to top