Ingredients
1 each red, green and yellow capsicum

375

-500g penne pasta
olive or canola oil
1 tsp minced garlic
6 green shallots, sliced
3 finger eggplants, sliced
¼ cup balsamic vinegar
400g can tuna in brine, drained
250g low-fat cottage cheese
1 cup ultra-light sour cream (10% fat)
½ cup chopped fresh basil
freshly ground black pepper
¼ cup grated parmesan cheese
Method
Preheat grill to high.
Place capsicums, skin-side up, under grill and cook for 8-10 minutes or until charred and blistered.
Transfer to a heatproof bowl, cover with a plate or foil and set aside for 5 minutes (this helps to loosen the skin).
Peel skin and slice flesh into strips.
Preheat oven to 180° C (350°F).
Cook pasta according to packet instructions, drain. Meanwhile, spray a non-stick saucepan with oil and cook garlic and green shallots over medium heat for 3 minutes or until soft.
Add eggplant and vinegar and cook for further 3-5 minutes or until soft.
Combine capsicum, pasta and eggplant mixture with tuna, cottage cheese, sour cream, basil and pepper and transfer to an ovenproof dish or 4 individual dishes.
Sprinkle with parmesan and bake for 15 minutes or until golden brown.
Athletes with high fuel needs (e.g. endurance athletes, athletes who are growing, athletes aiming to increase muscle mass) require extra carbohydrate-based ingredients and a larger serve size
Athletes with low fuel needs (e.g. skill-based athletes, athletes trying to reduce body fat) need to opt for a smaller serve size
Nutrition
ANALYSIS

High Fuel




4

Low Fuel




6

Energy (kJ)

2991

1699

Protein (g)

50

31

Fat (g)

14

9

Carbohydrate (g)

93

48

Vitamin C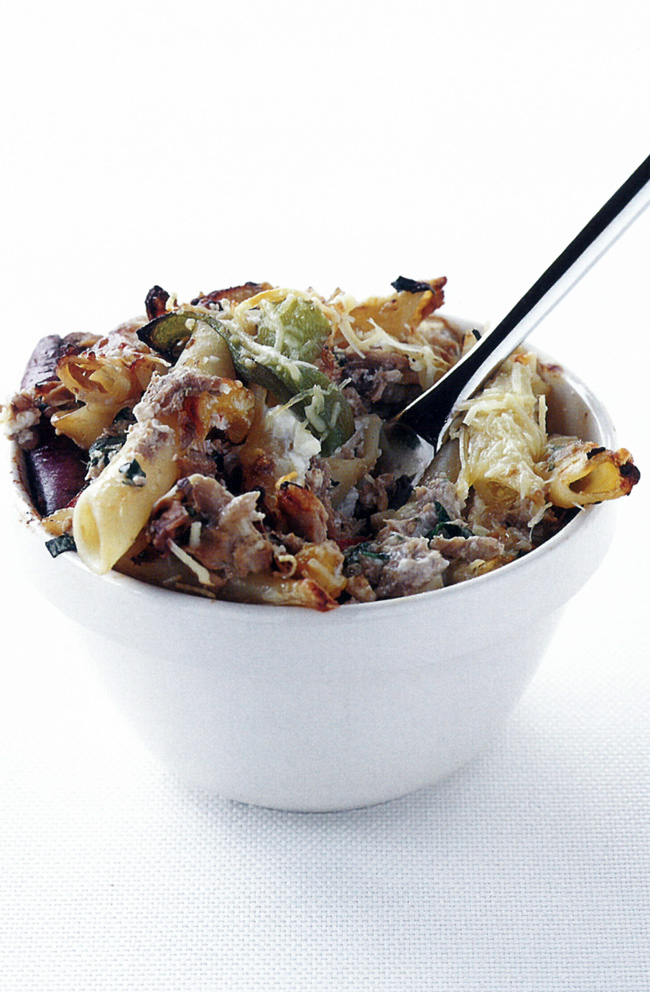 Australian Institute of Sport - From the "Survival Around the World" cookbook
05 Nov 2018
yes, Pasta, survival-around-the-world
Pasta
Return to top