Ingredients
You will need 12 bamboo skewers, soaked in water
500g packet firm tofu, thickly sliced and cut into triangles
1/4 cup soy sauce
1 tsp minced garlic
1 1/2 tbs honey
2 cups rice
500g cherry tomatoes
2 zucchini, cut into four lengthways and thickly sliced
2 red onions, cut into wedges
green salad, to serve (optional)
Method
Place tofu in a non-metallic container.
Combine soy sauce, garlic and honey in a small bowl, then pour over tofu.
Cover and refrigerate for 30 minutes to marinate.
Meanwhile, cook rice according to packet instructions.
Thread tomatoes, zucchini, onions and tofu alternatively onto skewers (2 pieces of each per skewer).
Preheat barbecue grill plate to medium-high heat.
Cook, turning occasionally, for 5 minutes or until lightly charred.
Serve with rice and a salad, if desired.
Athletes with high fuel needs (e.g. endurance athletes, athletes who are growing, athletes aiming to increase muscle mass) require extra carbohydrate-based ingredients and a larger serve size
Athletes with low fuel needs (e.g. skill-based athletes, athletes trying to reduce body fat) need to opt for a smaller serve size
Nutrition
ANALYSIS

High Fuel

4

Low Fuel

6

Energy (kJ)

2439

1626

Protein (g)

24

16

Fat (g)

9

6

Carbohydrate (g)

97

65

Calcium, Iron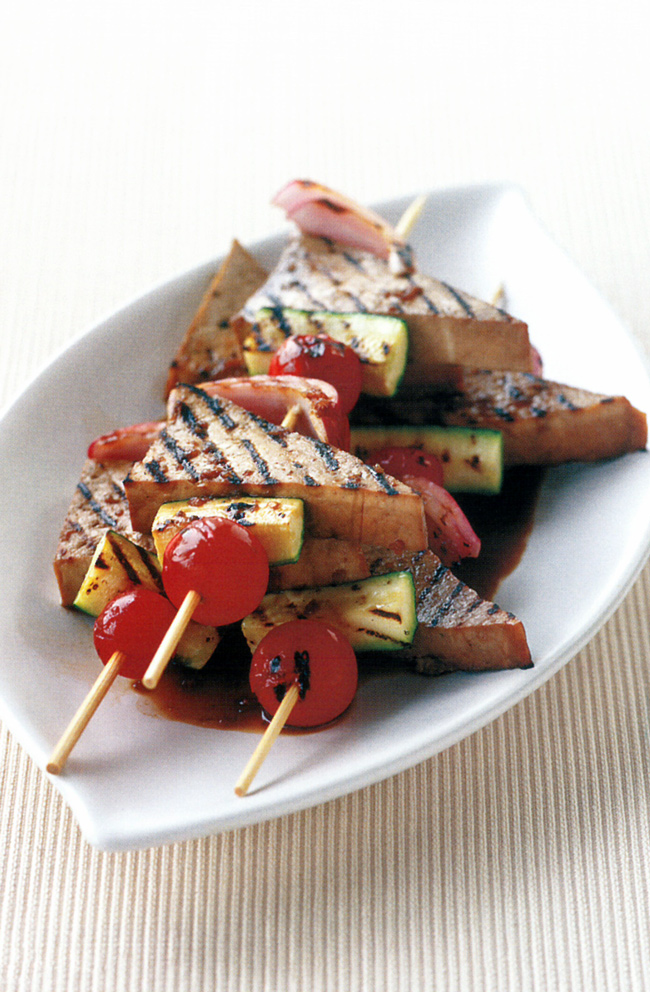 Australian Institute of Sport - From the "Survival Around the World" cookbook
05 Nov 2018
, Rice,Bakes and Grills, survival-around-the-world
Rice,Bakes and Grills
Return to top