Ingredients
1 1/2-2 cups sushi rice or soba noodles
500g chicken breast fillets, sliced
1/3 cup soy sauce
3 tbs mirin (sweet Japanese rice wine)
2 tbs caster sugar
2 cups MAGGI Real Chicken Stock
4 green shallots, diagonally sliced
300g broccoli florets
200g snow peas
1 red capsicum, deseeded and sliced
1 tbs cornflour
Method
Cook rice or noodles according to packet instructions.
Combine chicken, soy sauce, mirin and sugar in a non-metallic bowl and refrigerate for 30 minutes to marinate.
Bring chicken mixture and stock to the boil in a saucepan, then reduce heat to low and simmer for 5 mintues.
Add vegetables and simmer for 3 minutes, then cover and cook for a further 5 minutes.
Mix cornflour with 1 tablespoon water and add to pan.
Stir until sauce boils and thickens.
Serve with rice or noodles.
Athletes with high fuel needs (e.g. endurance athletes, athletes who are growing, athletes aiming to increase muscle mass) require extra carbohydrate-based ingredients and a larger serve size
Athletes with low fuel needs (e.g. skill-based athletes, athletes trying to reduce body fat) need to opt for a smaller serve size
Nutrition
ANALYSIS

High Fuel

4

Low Fuel

6

Energy (kJ)

2720

1561

Protein (g)

42

27

Fat (g)

8

6

Carbohydrate (g)

98

52

Iron, Vitamin C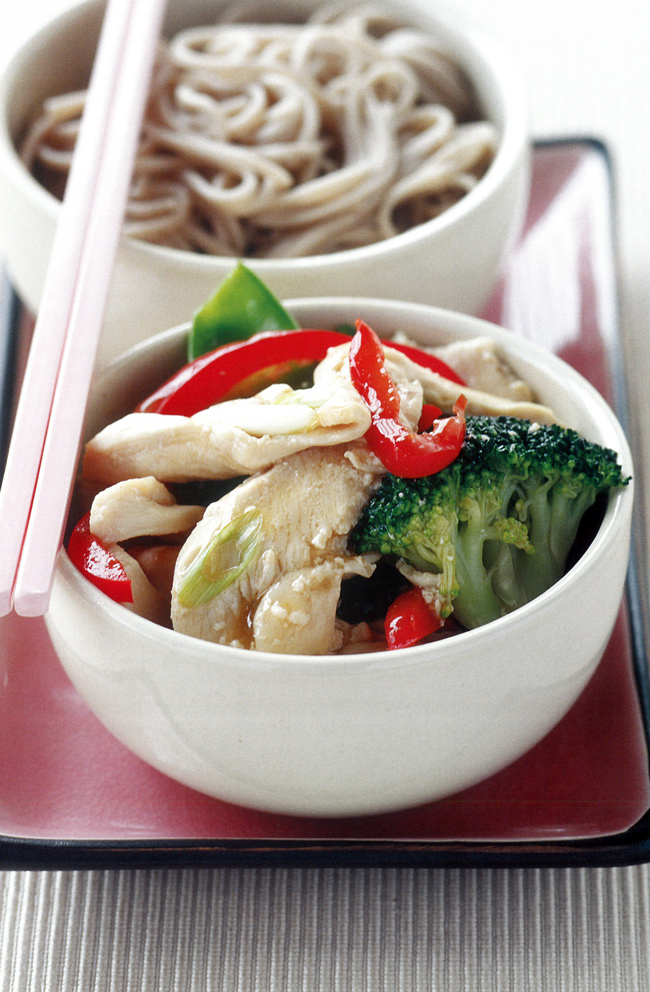 Australian Institute of Sport - From the "Survival Around the World" cookbook
05 Nov 2018
yes, Rice, survival-around-the-world
Rice
Return to top