San Choy Bau
Preparation time

15 minutes

Cooking time

10 minutes

Serves

4
Ingredients
1 tsp peanut oil
1 small onion, chopped
100g button mushrooms, chopped
2 tsp minced ginger
2 garlic cloves, crushed
300g lean chicken mince
6 shallots finely chopped
2 tbsp MAGGI Oyster Sauce
2 tbsp soy sauce
2 tbsp fresh lime juice
½ cup coriander leaves, chopped
8 larger iceberg lettuce leaves
Method
Heat oil in a wok over medium to high heat.
Add the onion, mushrooms, ginger and garlic and cook for 2–3 minutes.
Add the chicken mince and cook in wok for 3 minutes or until cooked through, breaking up any lumps with a wooden spoon.
Add half the shallots, MAGGI Oyster Sauce, soy sauce and lime juice and cook for 2 minutes.
Stir to combine sauces.
Remove from heat, spoon the mixture into the lettuce cups and top with the coriander leaves and remaining shallot.
Nutrition
| ANALYSIS per serve | 4 |
| --- | --- |
| Energy kJ (Cal) | 662 |
| Carbohydrate (g) | 4 |
| Protein (g) | 17 |
| Fat (g) | 8 |
| Saturated fat (g) | 2 |
| Fibre (g) | 2 |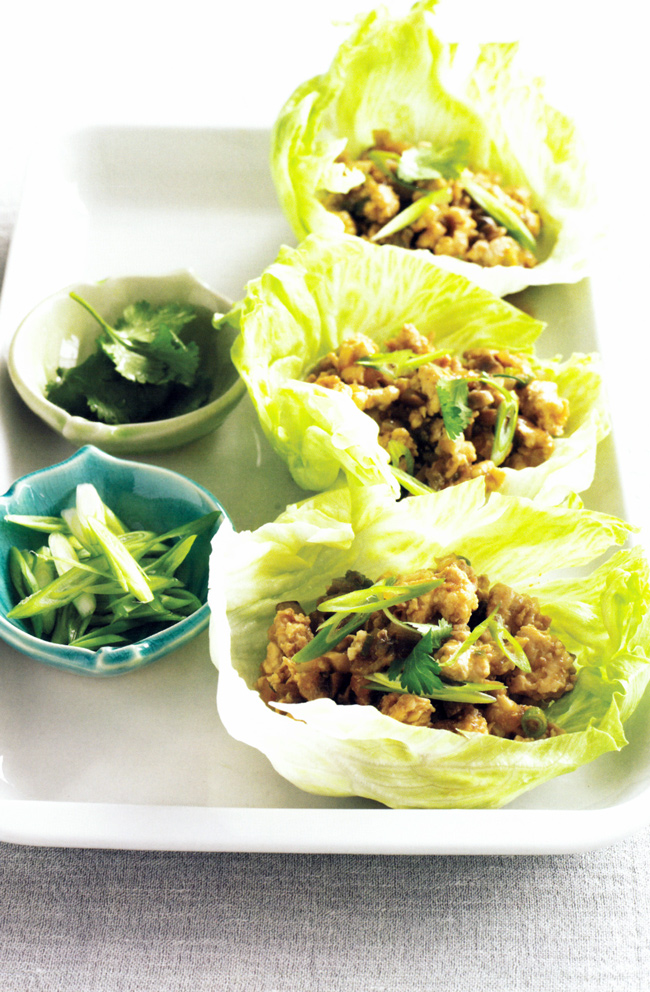 Australian Institute of Sport - From the "Survival for the Active Family" cookbook
05 Nov 2018
, Spice, survival-for-the-active-family
Spice
Return to top