Raspberry pear crumble
Preparation time

10 minutes

Cooking time

25 minutes

Serves

4-6

Freezable

yes
Ingredients
825 g can pear slices in natural juice, drained
300 g frozen or fresh raspberries
1 cup rolled oats
¼ cup desiccated coconut (optional)
½ cup wholemeal plain flour
2 tablespoons brown sugar
2 tablespoons margarine
2 tablespoons golden syrup
Method
Preheat oven to 180°C (350°F).
Put pears into a 6-cup capacity ovenproof dish, and spread raspberries over them.
Combine oats, coconut, flour and brown sugar in a mixing bowl.
Melt margarine and golden syrup together in a small saucepan, then add to flour mixture.
Mix until ingredients are evenly moistened.
Spread over pear mixture.
Bake for 25 minutes or until golden brown.
HINT: Use 6 small ovenproof bowls to make individual crumbles and bake for 15 minutes. This recipe keeps in the fridge for up to 2 days and can be eaten cold
Nutrition
| ANALYSIS per serve | 4 | 6 |
| --- | --- | --- |
| Energy kJ (Cal) | 1741 (416) | 1161 (277) |
| Carbohydrate (g) | 77 | 52 |
| Protein (g) | 7 | 4 |
| Fat (g) | 9 | 6 |
| Fibre | | |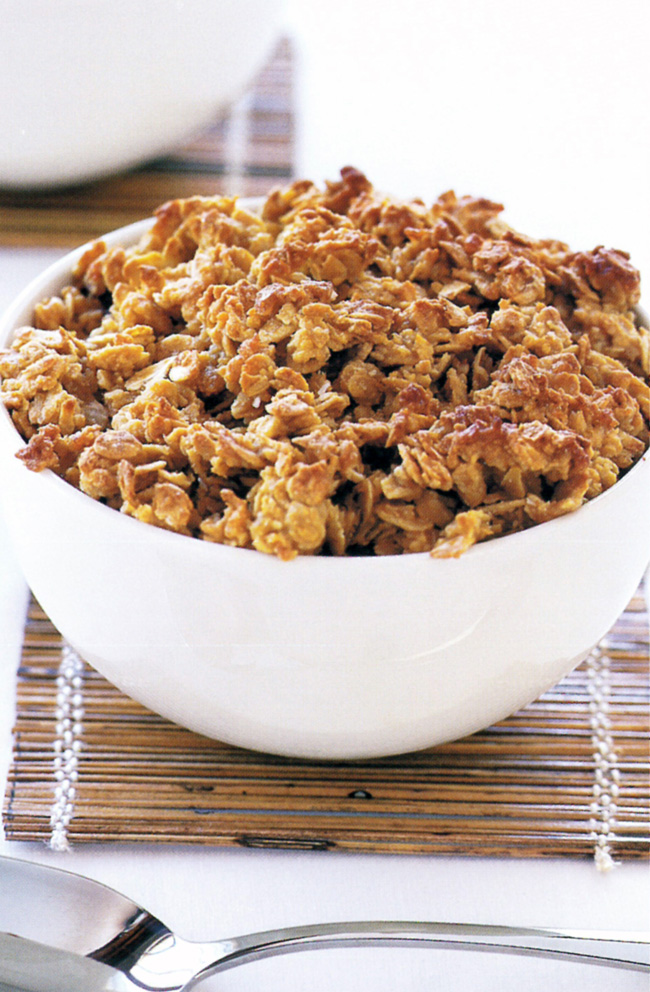 Australian Institute of Sport - From the "Survival from the Fittest" cookbook
05 Nov 2018
HINT: Use 6 small ovenproof bowls to make individual crumbles and bake for 15 minutes. This recipe keeps in the fridge for up to 2 days and can be eaten cold
yes, Treats, survival-from-the-fittest
Treats
Return to top