Quick tomato pasta sauce
Preparation time

3 minutes

Cooking time

20 minutes

Makes

3 cups
Ingredients
2 tsp olive oil
2 garlic cloves, crushed
1 small red onion, diced
800g can chopped tomatoes
1 tbsp red wine vinegar
1 small handful fresh basil
1 small handful fresh oregano
pasta, cooked, to serve
olive, to serve
parmesan cheese, to serve
Method
Heat oil in a medium non-stick saucepan over medium heat. Add garlic and onion and cook for 3–4 minutes or until tender.
Add the tomatoes and vinegar and simmer for 10 minutes or until slightly reduced.
Remove from heat, add the herbs.
Puree with an electric hand mixer if desired.
Serve with your favourite pasta, topped with olives and parmesan cheese.
Nutrition
| ANALYSIS per serve | 3 |
| --- | --- |
| Energy kJ (Cal) | 306 |
| Carbohydrate (g) | 8 |
| Protein (g) | 2 |
| Fat (g) | 2 |
| Saturated fat (g) | 0 |
| Fibre (g) | 3 |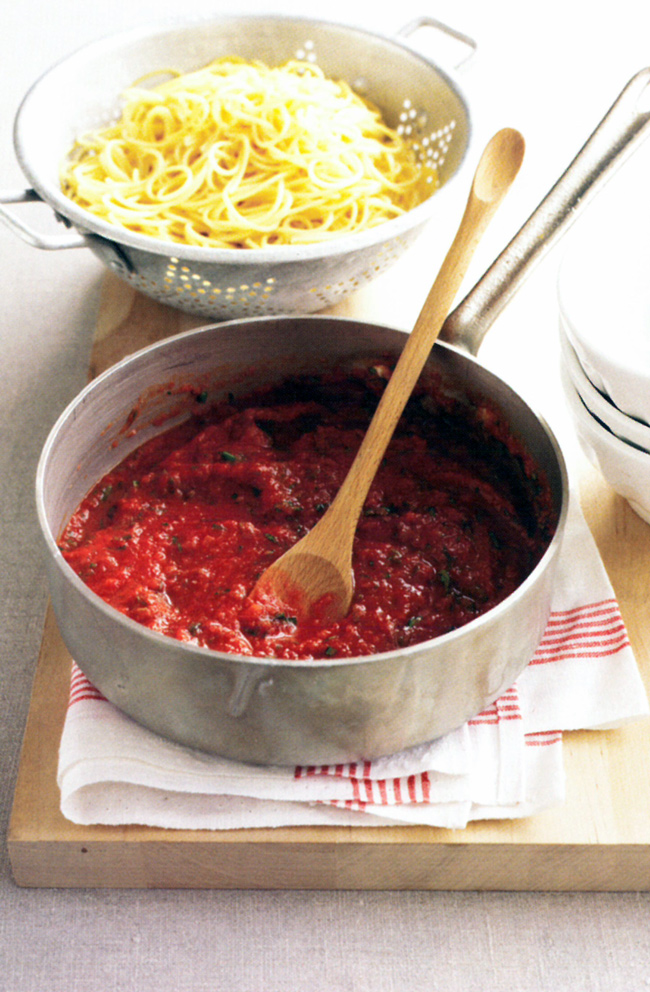 Australian Institute of Sport - From the "Survival for the Active Family" cookbook
05 Nov 2018
, Pasta, survival-for-the-active-family
Pasta
Return to top