Pumpkin macaroni
Preparation time

10 minutes

Cooking time

10 minutes

Serves

4
Ingredients
400g macaroni
2 cup pumpkin, cut into 2cm cubes
2 cup grated reduced-fat cheese
½ cup grated parmesan cheese
375ml can CARNATION Light and Creamy Evaporated Milk
1 tsp chicken stock powder
freshly ground black pepper, to taste
salad or steamed vegetables, to serve
parsley, chopped, to serve
Method
Cook macaroni according to packet directions.
Microwave pumpkin on HIGH for 3 minutes or until cooked through, then puree.
Drain macaroni and combine in a medium non-stick saucepan with pumpkin, cheeses, CARNATION Light and Creamy Evaporated Milk and stock powder.
Stir over medium to low heat for 4 minutes or until cheese has melted and sauce has thickened. Season with pepper. Serve with salad or steamed vegetables and sprinkle with parsley to serve.
Nutrition
| ANALYSIS per serve | 4 |
| --- | --- |
| Energy kJ (Cal) | 2959 |
| Carbohydrate (g) | 83 |
| Protein (g) | 43 |
| Fat (g) | 22 |
| Saturated fat (g) | 14 |
| Fibre (g) | 4 |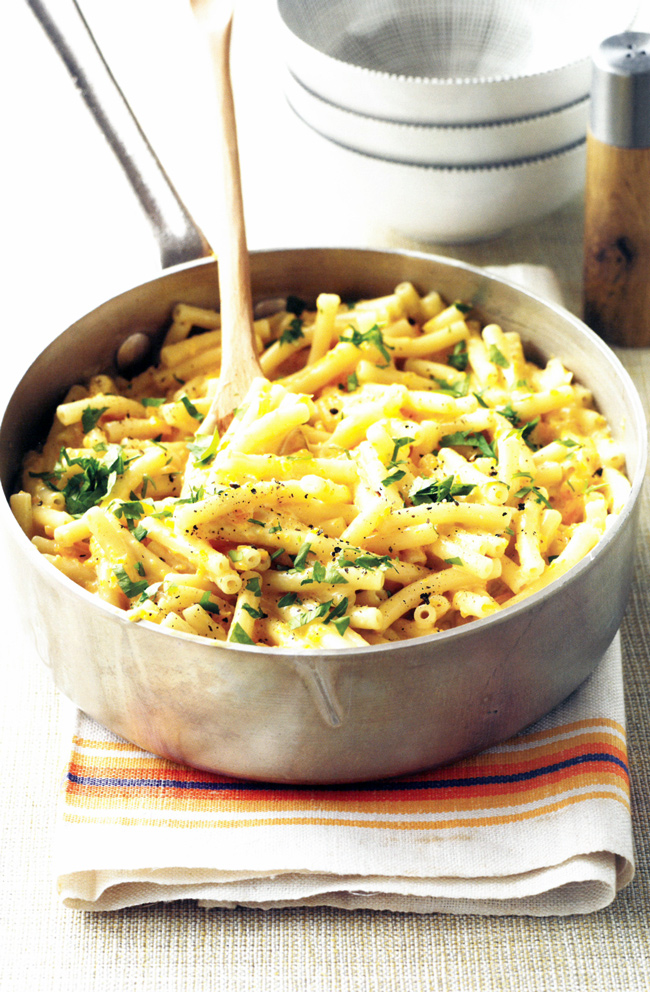 Australian Institute of Sport - From the "Survival for the Active Family" cookbook
05 Nov 2018
, Pasta, survival-for-the-active-family
Pasta
Return to top