Oven-baked chips
Preparation time

10 minutes

Cooking time

30 minutes

Serves

2-4
Ingredients
Olive or canola oil spray
2 potatoes, 250 g each, scrubbed clean
(Desirees are good for chips) or 500 g sweet potato (these won't be as crispy)
Method
Preheat oven to 230°C.
Lightly spray 2 large baking trays with oil.
Cut potatoes into even, thin slices (about 3 mm thick).
Place on trays in a single layer.
Spray lightly with oil.
Bake for 25-30 minutes, until crisp and golden brown.
Depending on the oven, you may need to swap trays around halfway though cooking.
The chips may stick to the trays so lift them off using a butter knife.
Season with sea salt if desired.
HINT: 500 g sweet potato can be used instead of potato. Chips made with sweet potato won't be as crisp
Nutrition
| ANALYSIS per serve | 2 | 4 |
| --- | --- | --- |
| Energy kJ (Cal) | 895 (214) | 448 (107) |
| Carbohydrate (g) | 33 | 17 |
| Protein (g) | 6 | 3 |
| Fat (g) | 6 | 3 |
| Vitamin C | | |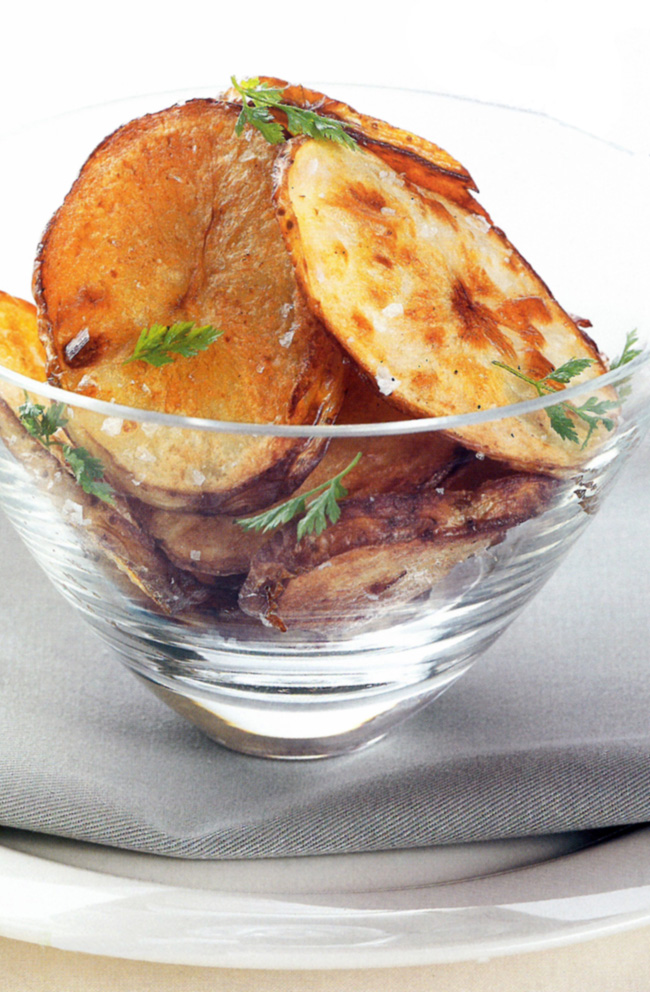 Australian Institute of Sport - From the "Survival from the Fittest" cookbook
05 Nov 2018
HINT: 500 g sweet potato can be used instead of potato. Chips made with sweet potato won't be as crisp
, Sandwiches and Snacks, survival-from-the-fittest
Sandwiches and Snacks
Return to top