Mini New York cheesecakes
Ingredients
6 wheatmeal biscuits, crumbled
200g low-fat ricotta cheese
125g light cream cheese, softened
1/2 cup NESTLÉ Sweetened Condensed Skim Milk
1/3 cup caster sugar
3 eggwhites
200g mixed fresh blueberries and raspberries
Method
Preheat oven to 180°C (350°F).
Line eight holes in a 12-hole muffin pan with paper muffin cases.
Place crumbled biscuits in the base of each case.
Beat together cheeses, condensed milk, sugar and eggwhites.
Spoon into cases and bake for 25 minutes or until set.
Allow to cool.
Serve topped with berries.
Nutrition
| ANALYSIS | 8 serves |
| --- | --- |
| Energy (kJ) | 812 |
| Protein (g) | 8 |
| Fat (g) | 6 |
| Carbohydrate (g) | 28 |
| Calcium | |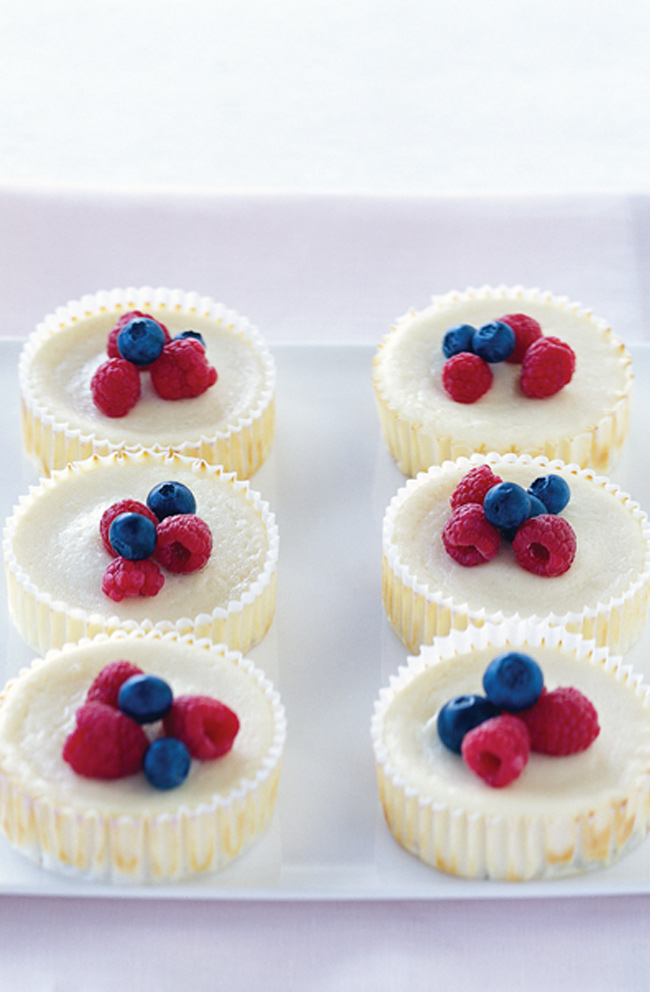 Australian Institute of Sport - From the "Survival Around the World" cookbook
05 Nov 2018
no, Treats, survival-around-the-world
Treats
Return to top