Ingredients
You will need 4-6 jelly moulds or 1-cup serving dishes
6 tsp gelatine powder
3/4 cup caster sugar
3 cups pureed mango (fresh or canned)
1 cup CARNATION Light & Creamy Evaporated Milk
8 ice cubes
juice and zest of 2 limes, to serve
fresh mango (or your choice of fruit), chopped, to garnish (optional)
Method
Heat 1 cup water in a small saucepan over low heat.
Add gelatine and sugar and stir until gelatine dissolves and mixture is smooth.
Set aside to cool.
In a large bowl, combine mango puree, milk and ice cubes.
Pour gelatine mixture into mango mixture and stir until ice cubes melt.
Pour mixture into 6 jelly moulds or dishes and refrigerate for at least 3 hours or until set.
To serve, squeeze a little lime juice over puddings and garnish with mango/fruit pieces and lime zest.
Athletes with high fuel needs (e.g. endurance athletes, athletes who are growing, athletes aiming to increase muscle mass) require extra carbohydrate-based ingredients and a larger serve size
Athletes with low fuel needs (e.g. skill-based athletes, athletes trying to reduce body fat) need to opt for a smaller serve size
Nutrition
ANALYSIS

High Fuel

4

Low Fuel

6

Energy (kJ)

1133

756

Protein (g)

11

7

Fat (g)

<1

<1

Carbohydrate (g)

56

37

Calcium, Vitamin C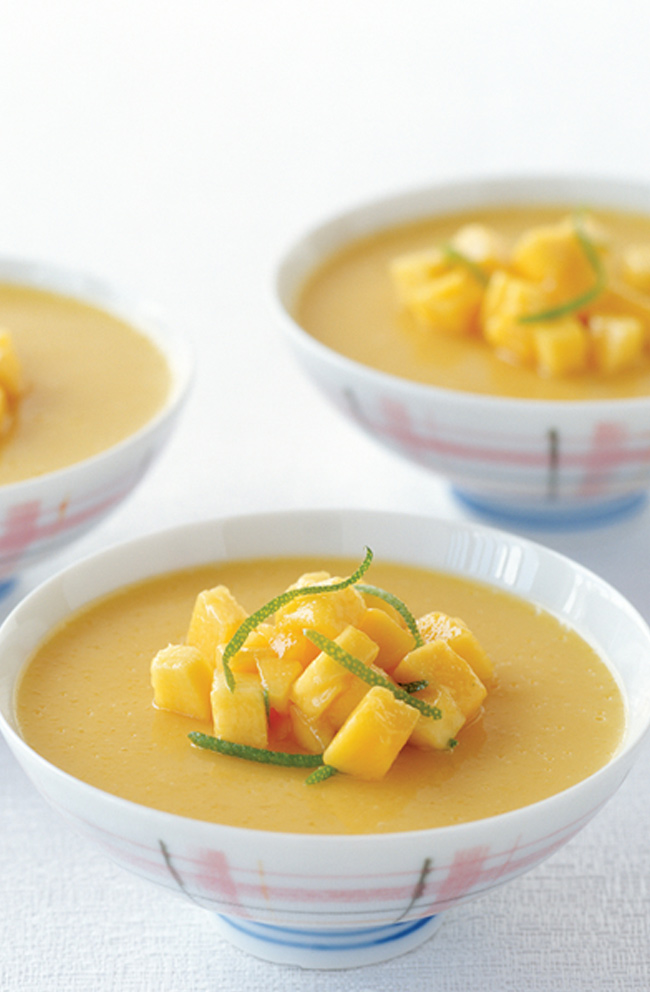 Australian Institute of Sport - From the "Survival Around the World" cookbook
05 Nov 2018
, Sandwiches and Snacks, survival-around-the-world
Sandwiches and Snacks
Return to top