Mango & coconut pannacotta
Preparation time

5 minutes

Cooking time

2 minutes

Serves

4
Ingredients
375mL can CARNATION Light & Creamy Coconut Flavoured Evaporated Milk
2 tbsp sugar
2½ tsp gelatine
2½ tbsp hot water
1 mango, peeled
Method
Heat a medium non-stick frying pan over low heat. Add CARNATION Light & Creamy Coconut Flavoured Evaporated Milk and sugar and heat until sugar dissolves.
Add gelatine to a heat-proof bowl and cover with hot water. Stir gently until gelatine is dissolved, then add milk mixture and mix well.
Puree 1 mango cheek and slice remaining mango. Stir ¼ cup of the puree into the milk mixture.
Pour pannacotta mixture through sieve into 4 individual serving dishes and set aside to cool. Cover and refrigerate until set.
Once set, turn out and decorate with reserved mango puree and slices.
Nutrition
| ANALYSIS per serve | 4 |
| --- | --- |
| Energy kJ (Cal) | 598 |
| Carbohydrate (g) | 26 |
| Protein (g) | 9 |
| Fat (g) | 0 |
| Saturated fat (g) | 0 |
| Fibre (g) | 2 |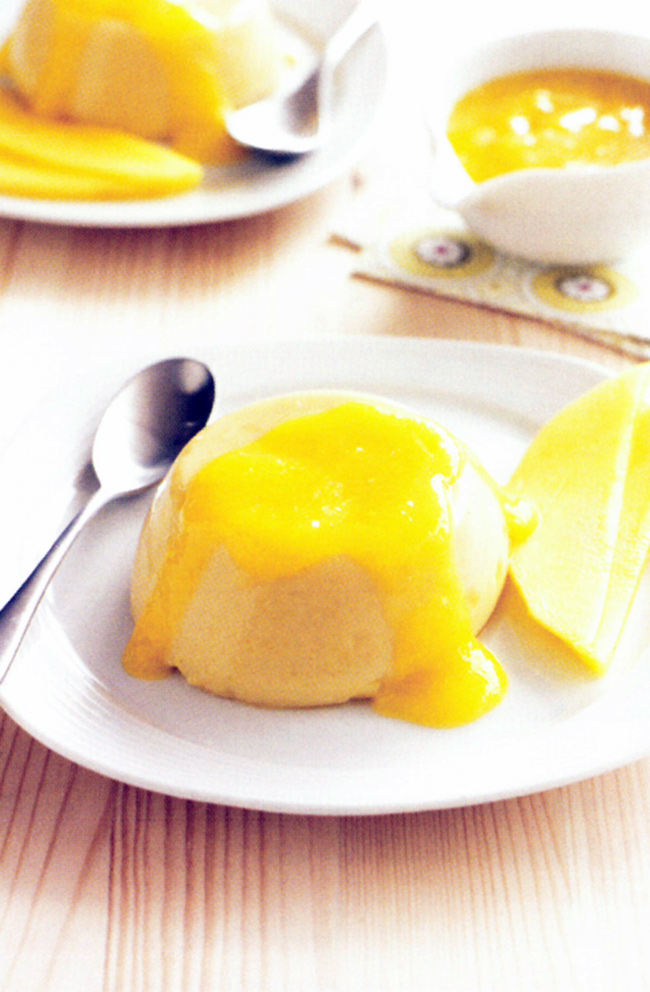 Australian Institute of Sport - From the "Survival for the Active Family" cookbook
05 Nov 2018
, Treats, survival-for-the-active-family
Treats
Return to top