Ingredients
1 cup caster sugar
1/2 cup lemon juice, strained
2 eggwhites, lightly beaten
blueberries and strawberries, to serve (optional)
biscotti, to serve (optional)
Method
Heat sugar and 2 cups water in a small saucepan over low heat, stirring, for 5 minutes or until sugar dissolves.
Bring to the boil and simmer, uncovered, for 10 minutes or until syrupy.
Remove from heat and allow to cool.
Stir in lemon juice.
Pour mixture into a slice pan and place in freezer until just frozen.
Transfer to a food processor or bowl, add eggwhites and process or beat with an electric mixer until combined.
Return to pan and refreeze until just frozen.
Process or beat mixture again, then refreeze until firm.
Serve with berries and biscotti, if desired.
Athletes with high fuel needs (e.g. endurance athletes, athletes who are growing, athletes aiming to increase muscle mass) require extra carbohydrate-based ingredients and a larger serve size
Athletes with low fuel needs (e.g. skill-based athletes, athletes trying to reduce body fat) need to opt for a smaller serve size
Nutrition
ANALYSIS

High Fuel




4

Low Fuel




6

Energy (kJ)

1049

700

Protein (g)

3

2

Fat (g)

<1

<1

Carbohydrate (g)

60

40

Vitamin C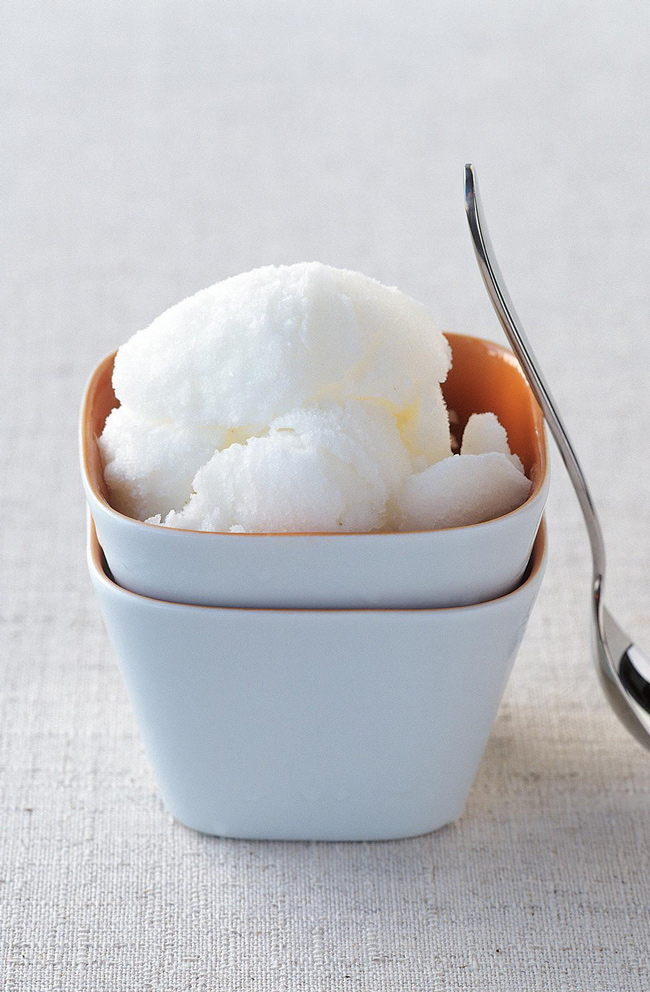 Australian Institute of Sport - From the "Survival Around the World" cookbook
05 Nov 2018
yes, Treats, survival-around-the-world
Treats
Return to top