Ingredients
2 1/2 cups self-raising flour
3/4 cup caster sugar
1/2 cup desiccated coconut
rind of 1 lemon, grated
100ml lemon juice
1 tbs margarine, melted
1 cup The Complete Dairy milk
1 egg
lemon butter
Method
Preheat oven to 180C (350F).
Line a 12-hole muffin pan with paper muffin cases.
Sift the self-raising flour into a large bowl.
Stir in 1/2 cup desiccated coconut, the grated rind of 1 lemon and sugar into the flour mixture and make a well in the centre.
In a small bowl, use a fork to whisk together margarine, milk and egg.
Add 100ml lemon juice to egg mixture, then add to flour.
Stir gently until mixutre is just combined.
Half-fill muffin cases with mixture, then add 1 teaspoon lemon butter to each.
Top with remaining mixture.
Make a small well in top of each and add an extra 1/2 teaspoon lemon butter.
Bake for 20-25 minutes or until muffins are well risen and spring back to the touch.
Leave in pan for for a few minutes, then transfer to a wire rack to cool.
Nutrition
| ANALYSIS | per muffin |
| --- | --- |
| Energy (kJ) | 888 |
| Protein (g) | 5 |
| Fat (g) | 3 |
| Carbohydrate (g) | 41 |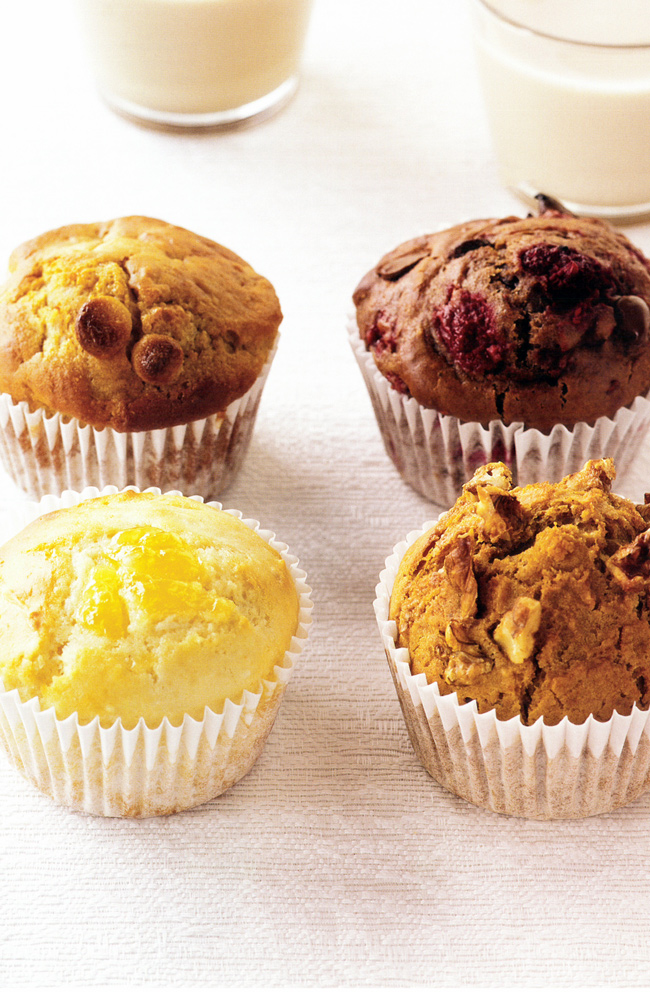 Australian Institute of Sport - From the "Survival Around the World" cookbook
05 Nov 2018
yes, Treats, survival-around-the-world
Treats
Return to top