Gnocchi with pumpkin sauce & cheese bread
Ingredients
700g potato gnocchi
250g cherry tomatoes, halved
freshly ground black pepper
olive or canola oil spray
1 leek (white part only), sliced
500g pumpkin, peeled, deseeded and chopped
1 cup vegetable stock
150ml CARNATION Light & Creamy Evaporated Milk
150g baby spinach
1 tbs chopped fresh sage
Cheese bread:
6-8 large slices sourdough bread
1-2 cloves garlic
3/4-1 cup grated parmesan cheese
Method
Cook gnocchi according to packet instructions.
Preheat oven to 200°C (400°F).
Arrange tomatoes, cut-side up, on an oven tray lined with non-stick paper.
Season with pepper.
Bake for 10-15 minutes or until just soft.
Meanwhile, spray a non-stick saucepan with oil and cook leek over medium heat for 3-5 minutes or until soft.
Add pumpkin and stock and simmer for 3 minutes or until pumpkin is soft.
Add milk and process or blend until smooth.
Return mixture to pan, add spinach and heat until wilted.
Stir through sage and tomatoes.
Season with pepper.
Add gnocchi and toss to combine.
Meanwhile, to make cheese bread, toast bread under grill.
Slice garlic in half and rub over warm bread.
Sprinkle with cheese and return to grill until cheese is slightly melted.
Serve gnocchi with cheese bread.
Athletes with high fuel needs (e.g. endurance athletes, athletes who are growing, athletes aiming to increase muscle mass) require extra carbohydrate-based ingredients and a larger serve size
Athletes with low fuel needs (e.g. skill-based athletes, athletes trying to reduce body fat) need to opt for a smaller serve size
Nutrition
ANALYSIS

High Fuel




4

Low Fuel




6

Energy (kJ)

2507

1485

Protein (g)

30

17

Fat (g)

11

6

Carbohydrate (g)

90

55

Calcium, Vitamin C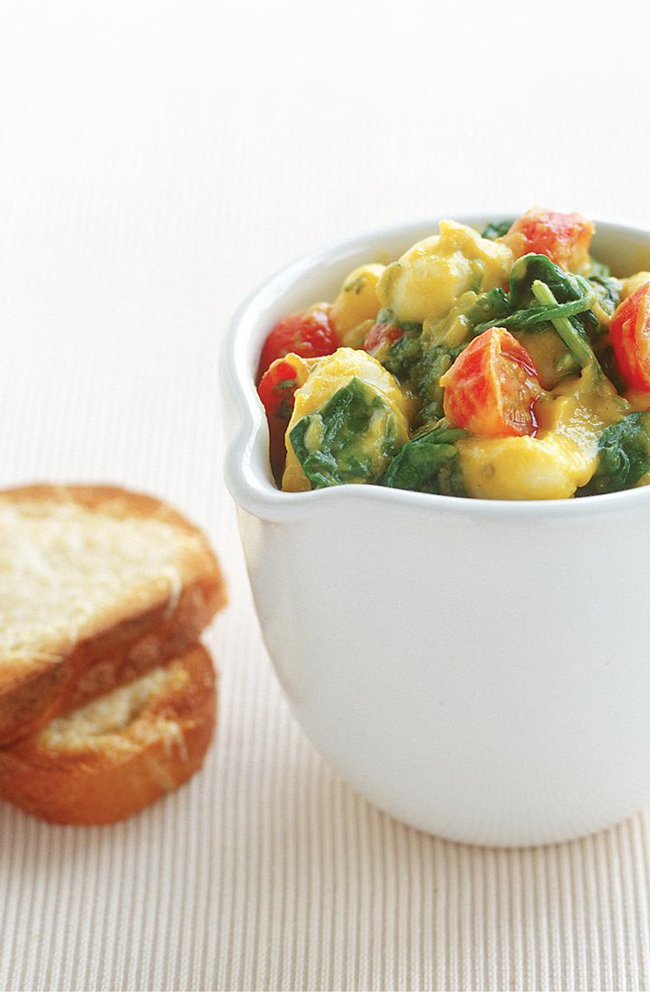 Australian Institute of Sport - From the "Survival Around the World" cookbook
05 Nov 2018
yes, Pasta, survival-around-the-world
Pasta
Return to top