Ginger pear muffin
Preparation time

15 minutes

Cooking time

20-25 minutes

Serves

12
Ingredients
1½ cups self-raising flour
1 cup wholemeal self-raising flour
2 teaspoons ground ginger
¾ cup brown sugar
2 tablespoons margarine, melted
¾ cup (190 ml) skim milk
200 g PETERS FARM No Fat Natural Yoghurt
1 egg
2 large, ripe pears, peeled and grated
Method
Preheat oven to 180°C (350°F).
Lightly grease a 12-hole muffin pan.
Sift flours into a large bowl, add 2 teaspoons ground ginger when sifting the flours (tip husks into the bowl, too).
Stir in sugar and make a well in the centre.
In a small bowl, whisk margarine, milk, yoghurt, egg and pear together then add to flour mixture.
Stir gently until mixture is just combined but do not over beat.
Spoon mixture into prepared pan.
Bake for 20-25 minutes or until muffins are well risen and spring back to the touch.
Leave in pan for a few minutes, then transfer to a wire rack to cool, or eat warm.
Nutrition
| ANALYSIS per serve | 12 |
| --- | --- |
| Energy kJ (Cal) | 823 (197) |
| Carbohydrate (g) | 37 |
| Protein (g) | 5 |
| Fat (g) | 3 |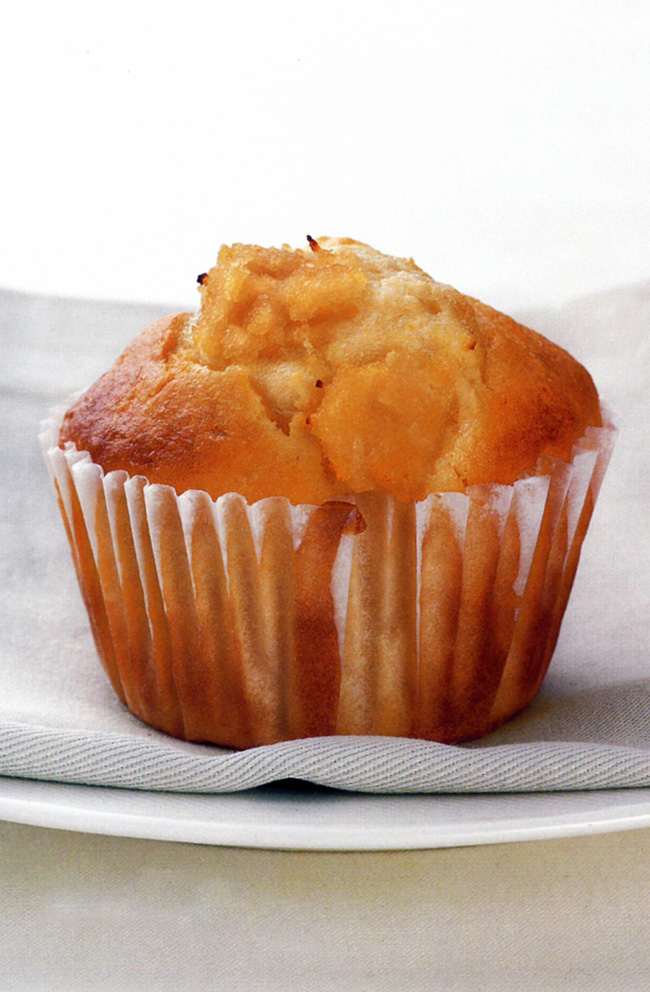 Australian Institute of Sport - From the "Survival from the Fittest" cookbook
05 Nov 2018
no, Treats, survival-from-the-fittest
Treats
Return to top