Fruity anzac slice & MILO milkshake
Ingredients
1 1/2 cups rolled oats
1 1/2 cups cornflakes
1/3 cup desiccated coconut
80g dried apricots, diced
80g dried pears, diced
395g can NESTLÉ Sweetened
Condensed Skim Milk
1/4 cup brown sugar
MILO milkshake (Serves 2):
2 cups The Complete Dairy milk
1 banana, roughly chopped
2 tbs Natural No Fat Set Yogurt
1/2 cup MILO powder, plus extra to sprinkle
Ice cubes
Method
Preheat oven to 180°C (350°F).
Line an 18cm x 28cm slice tray with non-stick paper.
Combine oats, cornflakes, coconut and dried fruit in a large bowl.
Combine condensed milk and sugar in a microwave-safe bowl and heat in microwave on MEDIUM for 5 minutes, stirring after each minute, until thick and pale brown.
Add to dry ingredients and mix until thoroughly combined.
Press mixture into tray using a spoon dipped in hot water.
Dip a knife in hot water and score slice into 16 fingers.
Bake for 20-30 minutes or until firm.
Leave to cool in tray before slicing into fingers with a serrated knife.
To make MILO Milkshake, process all ingredients in a blender until thick and creamy. Pour into glasses and sprinkle with extra MILO powder.
Nutrition
Anzac Slice ANALYSIS

per slice




4

Energy (kJ)

642

Protein (g)

4

Fat (g)

2

Carbohydrate (g)

30
| MILO milkshake ANALYSIS | 2 serves |
| --- | --- |
| Energy (kJ) | 1098 |
| Protein (g) | 15 |
| Fat (g) | 6 |
| Carbohydrate (g) | 38 |
| Calcium, Iron, Vitamin C | |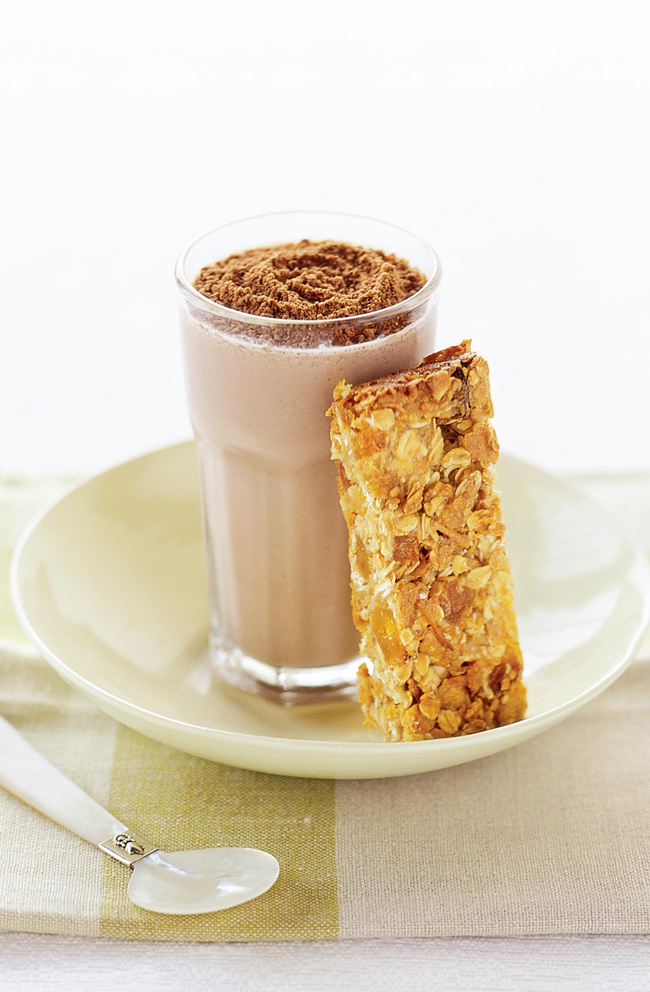 Australian Institute of Sport - From the "Survival Around the World" cookbook
05 Nov 2018
, Treats, survival-around-the-world
Treats
Return to top