Fish in foil parcels
Preparation time

10 minutes

Cooking time

8 minutes

Serves

2
Ingredients
Spray of canola or olive oil
4 white boneless fish fillets
2 tablespoons lemon juice
2 spring onions, finely sliced
1 carrot, cut into thin strips
1 zucchini (courgette), cut into thin strips
2 teaspoons finely grated lemon rind
Method
Preheat a barbecue grill plate or frying pan to hot.
Tear 4 large square sheets of foil and spray very lightly with oil.
Place a fish fillet on each sheet and sprinkle with lemon juice.
Divide the spring onions, carrot, zucchini and lemon rind into four portions and spread over the fish.
Fold the foil over to seal completely.
Place on the barbecue or in the pan and cook for about 8 minutes.
Test the fish by flaking the thickest part of the fillet with a fork - if the flesh is white, the fish is cooked.
Serve the fish with rice or boiled new potatoes.
HINT: This dish is low in carbohydrate so serve with plenty of rice or potatoes and a large bread roll to reach a carbohydrate 'gold'
Nutrition
| ANALYSIS per serve | 2 |
| --- | --- |
| Energy kJ (Cal) | 810 (193) |
| Carbohydrate (g) | 4 |
| Protein (g) | 29 |
| Fat (g) | 6 |
| Vitamin C | |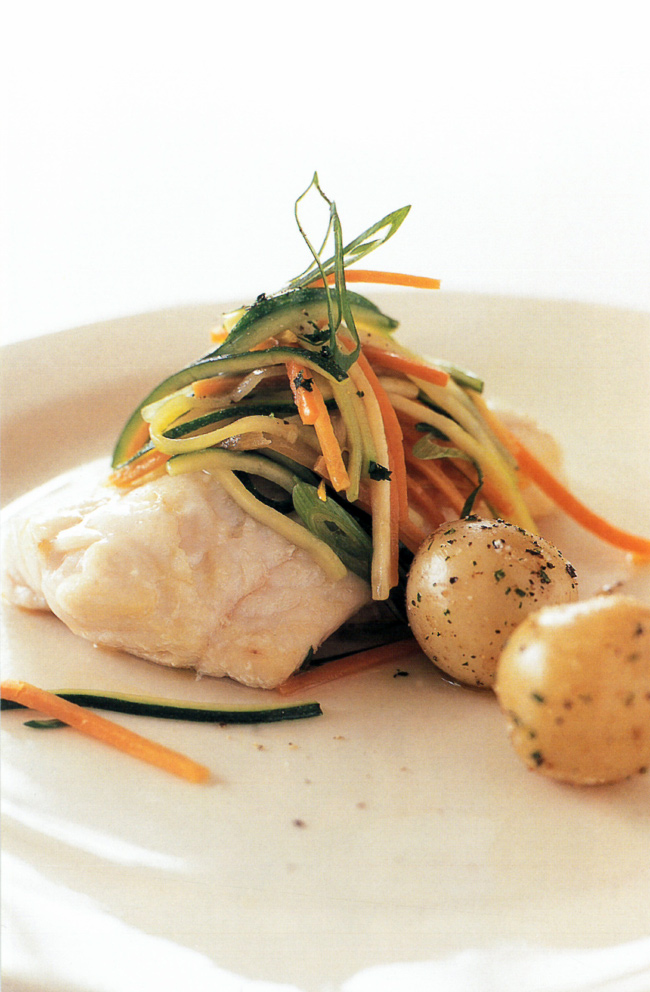 Australian Institute of Sport - From the "Survival for the Fittest" cookbook
05 Nov 2018
HINT: This dish is low in carbohydrate so serve with plenty of rice or potatoes and a large bread roll to reach a carbohydrate 'gold'
no, Bakes and Grills, survival-for-the-fittest
Bakes and Grills
Return to top