Feta & sweet potato pizza
Preparation time

20 minutes

Cooking time

30 minutes

Serves

2-4
Ingredients
One 30 cm round pizza base, or four 15 cm individual bases
1/3 cup pizza sauce
100 g peeled sweet potato (kumera), thinly sliced
1 red capsicum, cut into thin strips
1 small red onion, finely sliced
1 teaspoon chilli powder
80 g feta cheese
chopped parsley
Method
Preheat oven to moderately hot (200°C or 400°F).
Spread pizza sauce on pizza base, leaving a 2 cm gap around the edge.
Arrange the vegetables on the base, then crumble feta cheese over the top.
Place pizza on an oven tray (you can slide it directly onto the oven shelf but it can be difficult to remove when cooked).
Bake for 30 minutes or until base is crisp and the cheese lightly browned.
Sprinkle with chopped parsley.
HINT: Pizzas with a thin crust, such as pita bread, will cook more quickly and may only take 15-20 minutes in the oven. If the bases have their own sauce, omit any extra pizza sauce from the recipe
Nutrition
| ANALYSIS per serve | 2 | 4 |
| --- | --- | --- |
| Energy kJ (Cal) | 3325 (794) | 1662 (397) |
| Carbohydrate (g) | 128 | 64 |
| Protein (g) | 35 | 17 |
| Fat (g) | 14 | 7 |
| Vitamin C | | |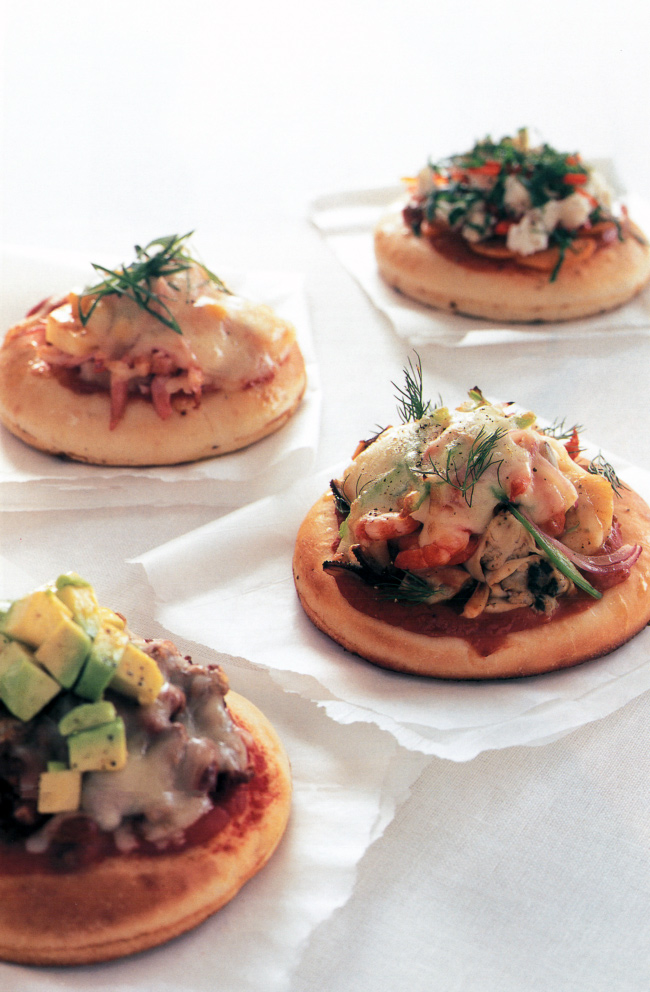 Australian Institute of Sport - From the "Survival for the Fittest" cookbook
05 Nov 2018
HINT: Pizzas with a thin crust, such as pita bread, will cook more quickly and may only take 15-20 minutes in the oven. If the bases have their own sauce, omit any extra pizza sauce from the recipe
no, Bakes and Grills, survival-for-the-fittest
Bakes and Grills
Return to top