Ingredients
50g butter or margarine, softened
grated rind of 1 orange
3/4 cup caster sugar
1 egg
1 cup plain flour
1/2 tsp bicarbonate of soda
2/3 cup desiccated coconut
100g chopped pitted dates
1/2 cup low-fat sour cream
Method
Preheat oven to 180°C (350°F).
Line 4 baking trays with non-stick paper.
Beat butter or margarine, orange rind and sugar until well combined.
Add egg and beat until combined.
Stir in flour, bicarbonate of soda and coconut.
Mix in dates, breaking up any clumps.
Add sour cream and mix until just combined.
Place rounded teaspoons of mixture on trays about 2-3cm apart.
Bake 2 trays of cookies at a time, for 15-20 minutes or until lightly browned.
Cool for 5 minutes on tray, then transfer to a rack.
Option: Combine 1/2 cup icing sugar and 2 teaspoons orange juice. Drizzle over cooled biscuits
Nutrition
| ANALYSIS | per biscuit |
| --- | --- |
| Energy (kJ) | 280 |
| Protein (g) | 1 |
| Fat (g) | 3 |
| Carbohydrate (g) | 10 |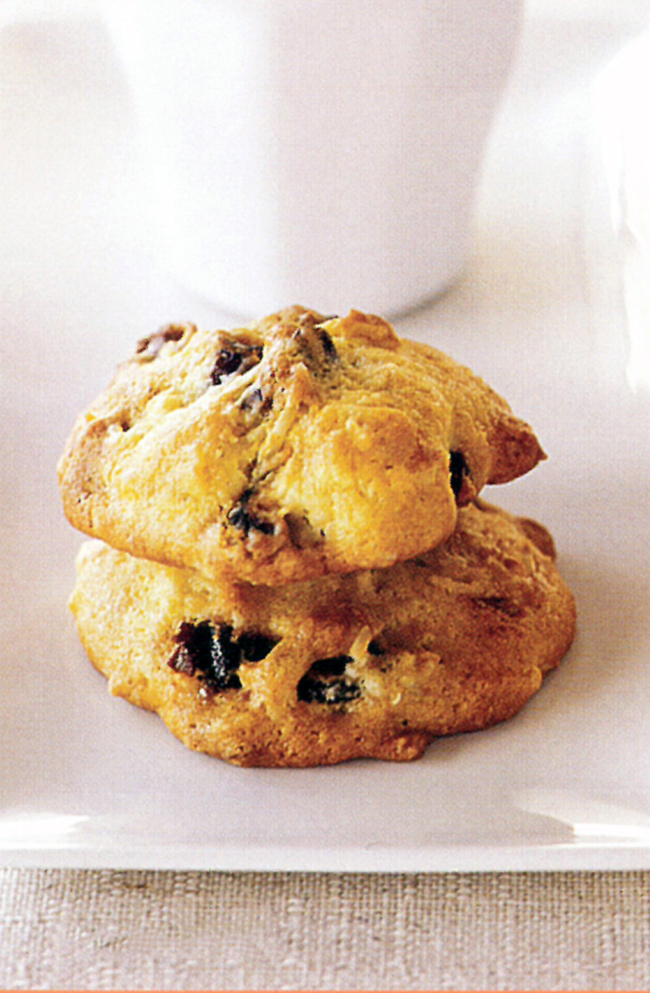 Australian Institute of Sport - From the "Survival Around the World" cookbook
05 Nov 2018
Option: Combine 1/2 cup icing sugar and 2 teaspoons orange juice. Drizzle over cooled biscuits
no, Treats, survival-around-the-world
Treats
Return to top