Creamy cucumber dip
Preparation time

5 minutes

Cooking time

NIL

Serves

2-4
Ingredients
2 small Lebanese cucumbers
2 teaspoons minced garlic
1 cup Traditional Skim Milk Natural Yoghurt
2 teaspoons chopped fresh mint
Method
Peel cucumbers and cut in half lengthways.
Use a teaspoon to scoop out the seeds.
Grate the flesh, and place in a bowl with garlic, yoghurt and mint.
Stir to combine and serve chilled.
Season with freshly ground black pepper and garnish with chervil if desired.
Makes about 1½ cups.
HINT: This dip is best made a couple of hours before serving to allow the flavours to develop
Nutrition
| ANALYSIS per serve | 2 | 4 |
| --- | --- | --- |
| Energy kJ (Cal) | 348 (83) | 174 (42) |
| Carbohydrate (g) | 10 | 5 |
| Protein (g) | 8 | 4 |
| Fat (g) | <1 | <1 |
| Calcium | | |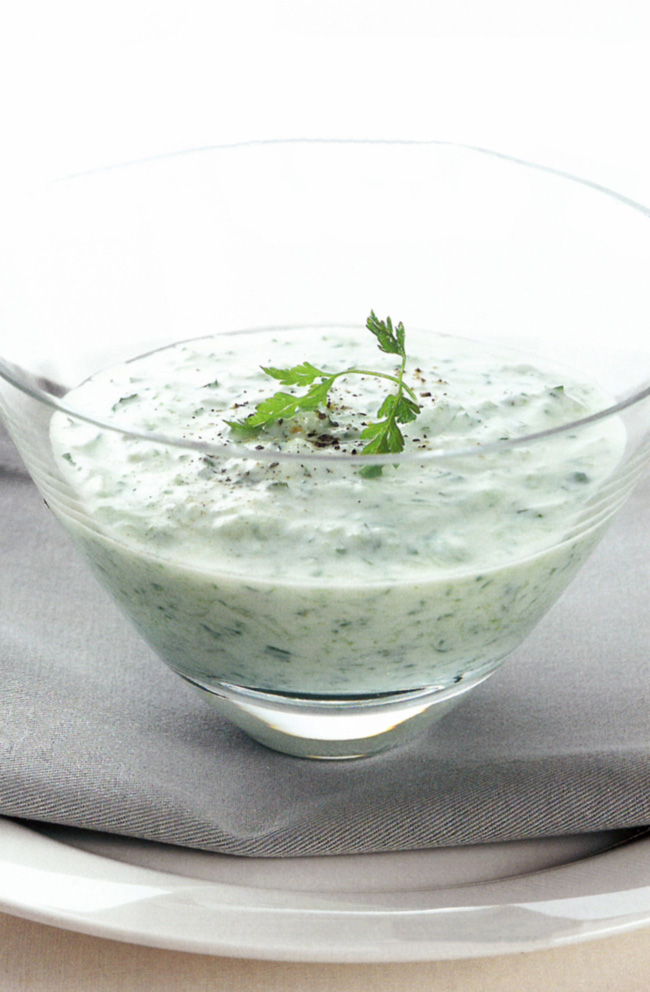 Australian Institute of Sport - From the "Survival from the Fittest" cookbook
05 Nov 2018
HINT: This dip is best made a couple of hours before serving to allow the flavours to develop
, Sandwiches and Snacks, survival-from-the-fittest
Sandwiches and Snacks
Return to top