Creamed rice with spiced apples
Ingredients
1 cup arborio rice
½ cup caster sugar
3 cups CARNATION Light & Creamy Evaporated Milk
4 red apples, cored and cut into wedges
1 cinnamon stick
pinch saffron threads (optional)
¼ cup brown sugar
1 cup apple juice
Method
Place rice and 2 cups water in a saucepan, bring to the boil, without stirring, and cook over medium heat for 5 minutes or until most of water is absorbed.
Add caster sugar and milk and bring to the boil.
Reduce heat to low and simmer for 20 minutes, stirring occasionally to prevent sticking, until rice is soft.
Meanwhile, place remaining ingredients in a saucepan and stir over low heat until brown sugar dissolves.
Bring to the boil, reduce heat to low and simmer, covered, for 5-10 minutes or until apples are just soft.
Remove cinnamon stick.
Serve rice topped with apples and cooking liquid.
Athletes with high fuel needs (e.g. endurance athletes, athletes who are growing, athletes aiming to increase muscle mass) require extra carbohydrate-based ingredients and a larger serve size
Athletes with low fuel needs (e.g. skill-based athletes, athletes trying to reduce body fat) need to opt for a smaller serve size
Nutrition
ANALYSIS per serve

High Fuel

4

Low Fuel

6

Energy (kJ)

2392

1595

Protein (g)

19

13

Fat (g)

1

<1

Carbohydrate (g)

122

81

Calcium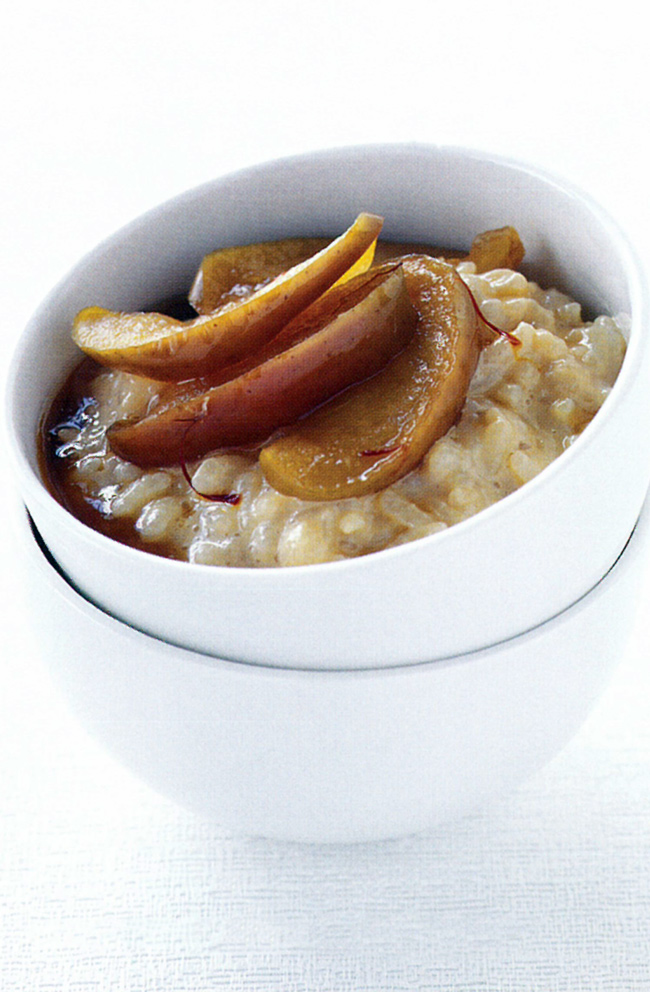 Australian Institute of Sport - From the "Survival Around the World" cookbook
05 Nov 2018
no, Treats, survival-around-the-world
Treats
Return to top