Chocolate raspberry muffins
Ingredients
2½ cups self-raising flour
¼ cup NESTLÉ baking cocoa
½ teaspoon bicarbonate of soda
¾ cup caster sugar
½ cup NESTLÉ Dark Choc Bits
1 tablespoon margarine, melted
1 cup skim milk
1 egg
300 g frozen raspberries
Method
Preheat oven to 180°C (350°F).
Line a 12-hole muffin pan with paper muffin cases.
Sift flour, cocoa and bicarbonate of soda into a large bowl.
Stir in sugar and choc bits and make a well in the centre.
In a small bowl, use a fork to whisk together margarine, milk and egg, then add to flour mixture.
Stir gently until mixture is just combined (do not over-beat).
Gently fold raspberries through mixture.
Spoon mixture into cases.
Bake for 20-25 minutes or until muffins are well risen and spring back to the touch.
Leave in pan for a few minutes, then transfer to a wire rack to cool.
TIP: When muffins are cool, package individually in freezer bags and freeze. Muffins can be thawed in the microwave as needed. Alternatively, place a frozen muffin in your training bag in the morning. It should be thawed in time for a post-training recovery snack
Nutrition
| ANALYSIS | Per muffin |
| --- | --- |
| Energy (kJ) | 946 |
| Protein (g) | 5 |
| Fat (g) | 4 |
| Carbohydrate (g) | 41 |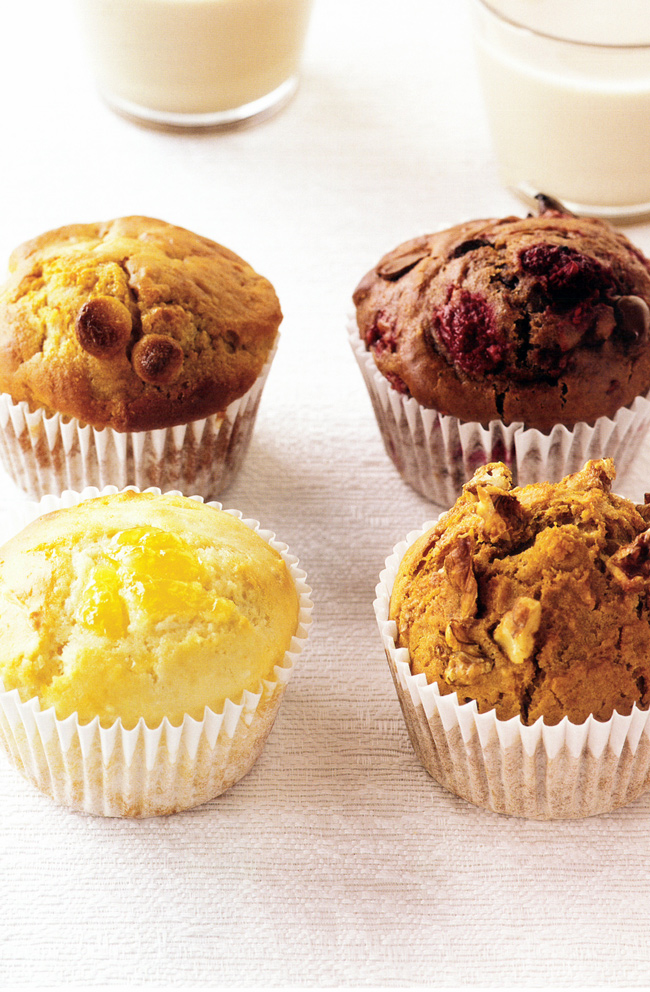 Australian Institute of Sport - From the "Survival Around the World" cookbook
05 Nov 2018
TIP: When muffins are cool, package individually in freezer bags and freeze. Muffins can be thawed in the microwave as needed. Alternatively, place a frozen muffin in your training bag in the morning. It should be thawed in time for a post-training recovery snack
yes, Treats, survival-around-the-world
Treats
Return to top