Ingredients
500ml low-fat custard
400g NESTLÉ All Natural 99% Fat Free Vanilla Yogurt
1/2 tsp chilli powder (optional)
1 cup NESQUIK Chocolate Powder
1/2 cup icing sugar
3 tsp powdered gelatine
2 eggwhites
200g mixed fresh berries (optional)
50g grated NESTLÉ Smooth 'n' Creamy Milk Chocolate
Method
Whisk custard, yogurt, chilli, NESQUIK and icing sugar in a bowl until combined.
Combine gelatine and 3 tablespoons water in a small saucepan and stir over low heat until gelatine dissolves and liquid is clear.
Remove from heat and allow to cool slightly.
Beat eggwhites in a clean, dry bowl until soft peaks form.
Fold eggwhites and gelatine mixture through chocolate mixture.
Divide between 6 serving glasses and refrigerate until set.
Serve topped with berries, if desired, and chocolate.
Tip: For a plain chocolate mousse, omit chilli powder
Nutrition
| ANALYSIS | 6 serves |
| --- | --- |
| Energy (kJ) | 1296 |
| Protein (g) | 11 |
| Fat (g) | 4 |
| Carbohydrate (g) | 57 |
| Calcium | |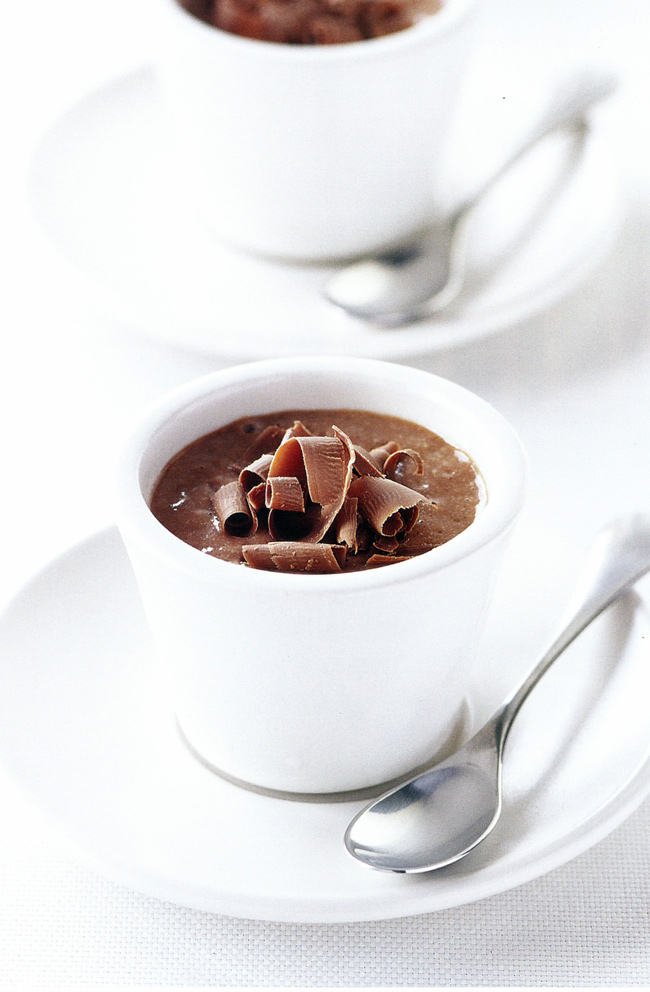 Australian Institute of Sport - From the "Survival Around the World" cookbook
05 Nov 2018
Tip: For a plain chocolate mousse, omit chilli powder
, Treats, survival-around-the-world
Treats
Return to top