Caramel raisin self-saucing pudding
Preparation time

15 minutes

Cooking time

50 minutes

Serves

4-6

Freezable

yes
Ingredients
1½ cups self-raising flour
½ cup brown sugar
½ cup raisins
1 egg
2 tablespoons margarine, melted
1 cup skim milk
2 teaspoons vanilla essence
PETERS Light and Creamy Vanilla Ice Cream (optional)
Sauce:
½ cup brown sugar
1½ tablespoons cornflour
2 tablespoons golden syrup
1¾ cups boiling water
Method
Preheat oven to 180°C (350°F).
Sift flour into a large bowl, stir in sugar and raisins and make a well in the centre.
In another bowl, whisk together egg, margarine, milk and vanilla, then pour onto dry ingredients.
Mix to combine.
Place mixture into an 8-cup capacity ovenproof dish.
To make the sauce, sprinkle the sugar over pudding mixture, then sift cornflour over it.
Dissolve golden syrup in boiling water and gently pour over the back of a spoon onto pudding.
Bake for 50 minutes or until a knife comes out clean when inserted into the pudding (but not through to the sauce).
Serve with ice cream, if desired.
HINT: This pudding is best eaten immediately. Serve with low-fat custard for extra calcium. Instead of skim milk, you can use 1 cup CARNATION Light and Creamy Evaporated Milk
Nutrition
| ANALYSIS per serve | 4 | 6 |
| --- | --- | --- |
| Energy kJ (Cal) | 2243 (536) | 1496 (357) |
| Carbohydrate (g) | 107 | 71 |
| Protein (g) | 10 | 6 |
| Fat (g) | 9 | 6 |
| Calcium | | |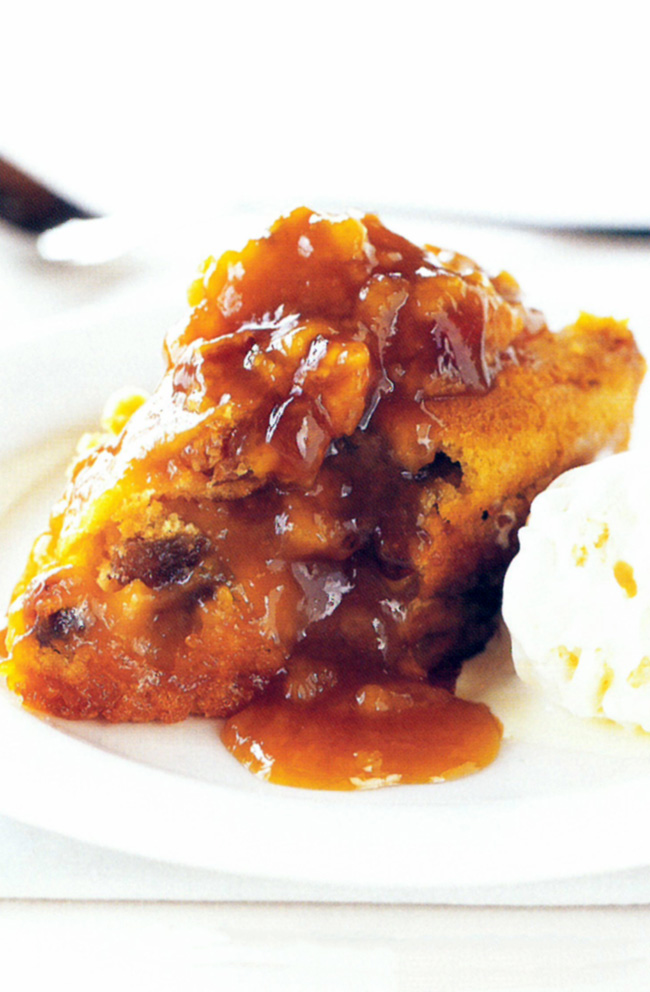 Australian Institute of Sport - From the "Survival from the Fittest" cookbook
05 Nov 2018
HINT: This pudding is best eaten immediately. Serve with low-fat custard for extra calcium. Instead of skim milk, you can use 1 cup CARNATION Light and Creamy Evaporated Milk
yes, Treats, survival-from-the-fittest
Treats
Return to top