Baked rice custard
Preparation time

15 minutes

Cooking time

45 minutes

Serves

4-6
Ingredients
1/3 cup

white rice




185 mL (¾ cup)

CARNATION Skim Sweetened Condensed Milk




440 mL (1¾ cups)

water




3

eggs, lightly beaten




¼ cup

sultanas




nutmeg
Method
Cook rice in a large saucepan of boiling water for about 10 minutes or until tender, drain well.
Preheat oven to moderate (180°C or 350°F).
Stir together milk, water, eggs, rice and sultanas.
Pour into a 1¼ litre (5 cup) shallow ovenproof baking dish and sprinkle with nutmeg.
Stand the dish in a baking pan with enough hot water to reach halfway up the side of the dish.
Bake in the oven for 40-45 minutes or until set.
Serve hot.
HINT: To make a Creamed Rice Pudding based on this recipe, stir 1 cup white rice, 1 litre (4 cups) skim milk, ½ cup sugar, 1 teaspoon vanilla essence and ½ teaspoon cinnamon in a saucepan over medium heat until thickened and rice is soft. Serve with canned fruit in natural juice
Nutrition
| ANALYSIS per serve | 4 | 6 |
| --- | --- | --- |
| Energy kJ (Cal) | 1326 (317) | 884 (211) |
| Carbohydrate (g) | 60 | 40 |
| Protein (g) | 12 | 8 |
| Fat (g) | 4 | 3 |
| Calcium | | |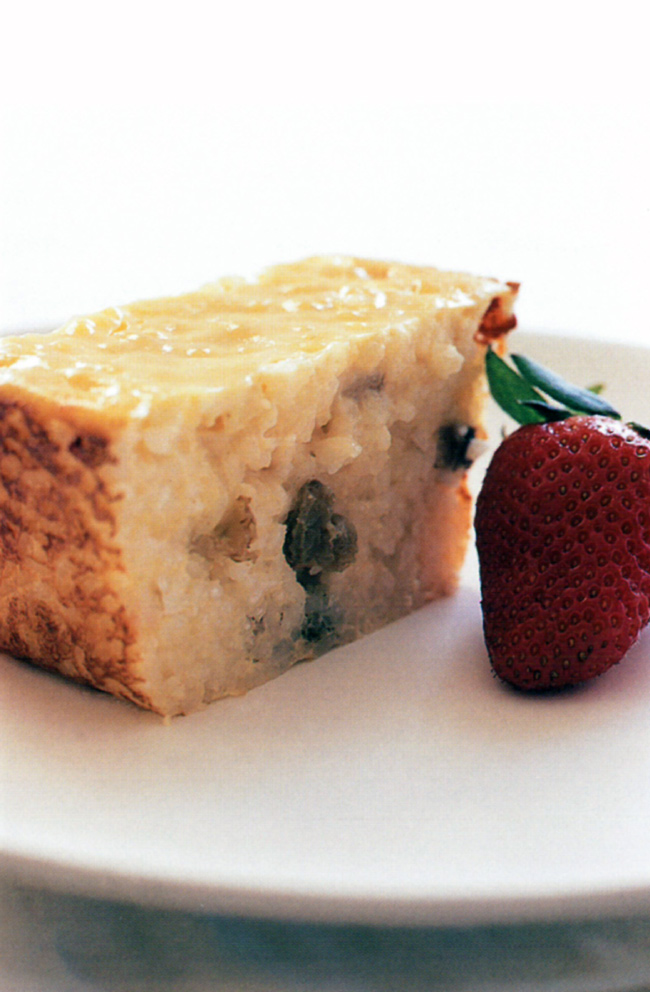 Australian Institute of Sport - From the "Survival for the Fittest" cookbook
05 Nov 2018
HINT: To make a Creamed Rice Pudding based on this recipe, stir 1 cup white rice, 1 litre (4 cups) skim milk, ½ cup sugar, 1 teaspoon vanilla essence and ½ teaspoon cinnamon in a saucepan over medium heat until thickened and rice is soft. Serve with canned fruit in natural juice
, Treats, survival-for-the-fittest
Treats
Return to top