Baked beans
Preparation time

8 minutes

Cooking time

26 minutes

Serves

4
Ingredients
oil for cooking
1 small onion, finely chopped
1 stick celery, diced
400g can cannellini beans, drained and rinsed
400g can red kidney beans, drained and rinsed
400g can crushed tomatoes
2 tsp Dijon mustard
1 tbsp golden syrup
3 tbsp tomato sauce
1 tbsp Worcestershire sauce
wholemeal toast, to serve
Method
Heat oil in a medium non-stock frying pan over medium heat.
Add onion and celery and cook for 6 minutes or until soft. Add a little water if necessary.
Add beans, tomatoes, mustard, golden syrup and sauces.
Simmer 20 minutes stirring frequently or until the beans are tender and mixture has thickened. Serve with wholemeal toast.
Nutrition
| ANALYSIS per serve | 4 |
| --- | --- |
| Energy kJ (Cal) | 817 |
| Carbohydrate (g) | 30 |
| Protein (g) | 10 |
| Fat (g) | 1 |
| Saturated fat (g) | 0 |
| Fibre (g) | 11 |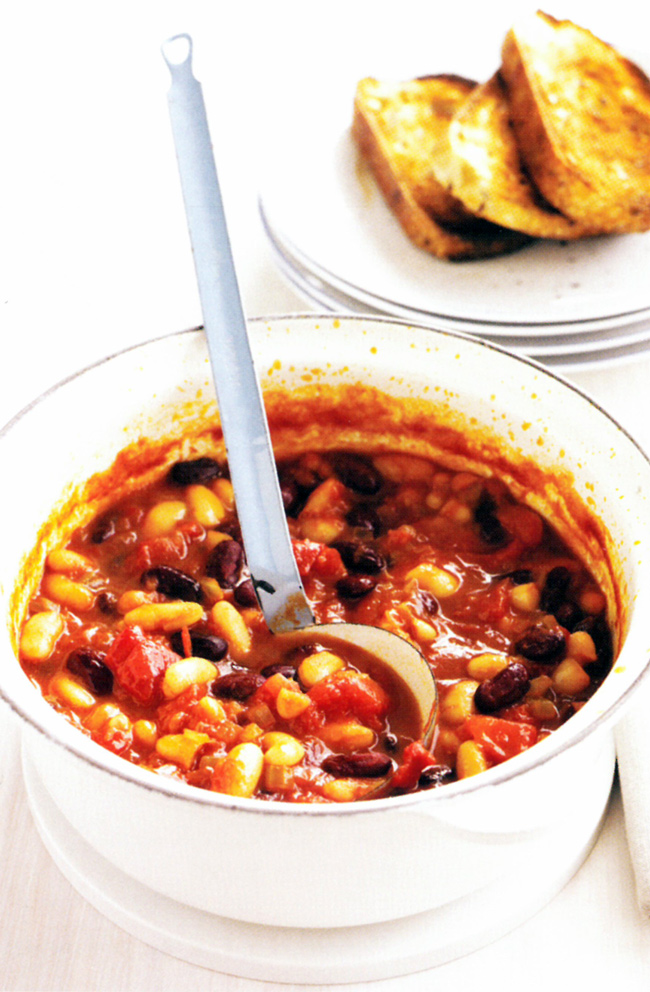 Australian Institute of Sport - From the "Survival for the Active Family" cookbook
05 Nov 2018
, Sandwiches and Snacks, survival-for-the-active-family
Sandwiches and Snacks
Return to top