Australian Institute of Sport Director Matti Clements said mental health and wellbeing support services available to Australian athletes could be the game-changer ahead of the re-scheduled Tokyo Olympics and Paralympics.
It has been one of the most tumultuous years in history with mental health issues heightened globally due to the COVID-19 pandemic, and so the AIS has continued to make support for athlete wellbeing and community engagement a priority in 2020
"No one could have predicted that a global pandemic would bring international sport to a stand-still, however, what we could control was the support services and support that were in place for our people," Clements said. "From the beginning it was our number one priority to ensure that the health and wellbeing of everyone involved in high performance sport was supported, and everyone had access to essential services if they needed it.
"In recent years the AIS, with the support of state sport institutes and national sporting organisations, has built one of the most robust wellbeing and engagement programs in the world, prioritising holistic support to athletes focusing on things like education, career training, mental health and community contributions away from sport. We believe that no other country has a system like ours in place for athlete mental health."
Australia's most successful Olympian Ian Thorpe, now Chair of the AIS Athlete Wellbeing Advisory Committee, says he may have prolonged his swimming career had there been the same mental health and wellbeing support now available to athletes through the AIS.
"We have established an incredible program that allows athletes to seek out the proper care when they need it," Thorpe said. "This is not just limited to mental health but also their physical health, personal development, career and life advice, education on how to conduct themselves personally and professionally and much more. This program is crucial to supporting our athletes during their careers and helping them to prepare for life after elite sport.
"Yes, these services would have better equipped me to manage the incredible external pressure and huge amount of scrutiny on me while I was competing. Had these pressures not existed, I think I could have had competed at another two Olympics. We need to prioritise an athlete's wellbeing not just internally within the sporting community but externally as well.
"The reality is that we all experience mental health challenges at some stage in our lives and athletes are not immune."
Investment made by the Australian Government has also enabled the AIS to fund and embed 33 Athlete Wellbeing and Engagement Managers within 26 sports across the country to work directly with athletes, coaches and high performance staff in the wellbeing space.
This network of wellbeing experts has recently been bolstered by the appointments of retired swimming champions Leisel Jones to Athletics Australia and Jodie Henry to Swimming Australia, and Paralympic triathlete Kate Naess to Triathlon Australia.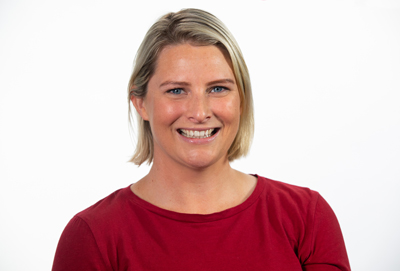 Leisel Jones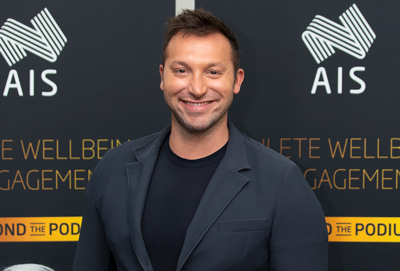 Ian Thorpe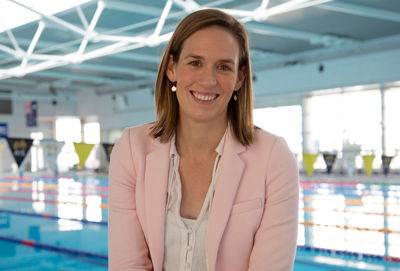 Jodie Henry
Jones said "Being an elite athlete is something that I know inside and out, so it kind of all fell into place that I got a role in athlete wellbeing and engagement. When you have athletes that are happy and balanced they are normally the ones who perform really well, and I hope through this role I can play a role in helping athletes to be at their best, both in sport and in their lives outside of sport."
The AIS conducts regular surveys of athletes, high performance directors, coaches and support staff to stay informed of the mental health and wellbeing needs of sport. A key finding of the 2020 Mental Health Audit, conducted in partnership with Orygen and the University of Melbourne, is that more than 60 per cent of the 490 surveyed athletes were concerned about COVID-19, in particular the impacts on their loved ones and their own abilities to perform and represent Australia at their best. The audit also revealed 48 per cent of athletes and 41.2 per cent of coaches and staff involved reported anxiety and depression symptoms, which is higher than the general community.
Orygen's executive director and leading youth mental health expert Professor Patrick McGorry AO said it was important for athletes to have a dedicated support service, such as the AIS Mental Health Referral Network, that understood the unique pressures of being involved in elite sport.
"I think it's fair to say that the lives and the futures of our athletes are dependent on a strong and expert mental health network, McGorry, the 2010 Australian of the Year said. "It's not just about if we want more gold medals and more success, but actually it's the wellbeing and possibly the lives and certainly the futures of our athletes at stake. It's a no-brainer, we've just got to make sure this aspect of the support system for athletes can continue to be strong, cutting edge and expert."
The AIS Mental Fitness Program was launched in July in partnership with the Black Dog Institute, with 27 athlete ambassadors reaching more than 12,000 high school students with positive messages about mental health and wellbeing. Australian Rugby Sevens player Dylan Pietsch is one of the athletes who gets enormous fulfilment presenting to the schoolchildren and sharing his story of overcoming depression.
"We give kids tools and techniques to be able to implement in their lives so that when they suffer adversity they have the tools to guide them through that," Pietsch said. "I can talk to kids about [my depression] now, I can share my story which is such a common story."
23 per cent increase in demand of the AIS Mental Health Referral Network (MHRN) in 2020, with 250 individuals reaching out for support. Established in 2018, the MHRN has grown from supporting 1000 athletes to now supporting 2859 athletes and also expanded to include retired athletes, coaches and support staff. The service was opened up to impacted family and friends during the summer bushfires and throughout the COVID-19 pandemic.
Since March 2020, the AIS has so far delivered 34 group mental health education sessions to sport on coping with COVID-19 and Olympics postponement, reaching over 900 attendees.
Since April 2020, there has been a 103% increase in referrals to the Career Practitioner Referral Network (CPRN), coinciding with the postponement of the Tokyo 2020 Olympic Games and COVID-19 implications. In total, 179 athletes from 25 different sports have accessed the CPRN.
AIS has funded and embedded 33 Athlete Wellbeing and Engagement Managers within 26 sports to provide direct support to athletes.
In 2020, more than 183 high performance athletes and coaches from 19 separate sports participated in AIS community engagement activities, including Lifeline Community Custodians; AIS & Black Dog Institute Mental Fitness Program; Share A Yarn indigenous program.
Return to top