World Class to World Best (WC2WB) is Australia's premium high performance sport conference.
With an 10-year runway to Brisbane 2032, WC2WB will bring together industry leaders from within and outside of high performance sport to discuss elements that provide opportunities to prosper. During a time where change is inevitable, the fundamental constants of people, culture, talent, environment and strategy remain consistent for the sporting sector to consider in future planning.
WC2WB will leverage the expertise of other industries who have continued to adapt, lead and exceed during times of change, while reflecting on the lessons learnt and incredible outcomes from the current Australian high performance system.

21 – 24 February 2022
Morning session 10am-12pm AEDT
Afternoon session 2pm-4pm AEDT
Virtual event Invitation & EOI submission for attendance
WC2WB brings together system leaders, high performance coaches, directors, managers and performance support personnel. It provides a unique opportunity to connect, share, gain insights and collaborate across Australia's high performance sporting system while exploring the insights for the future of high performance sport.
Susan David
Award-winning Harvard Medical School psychologist, author of Emotional Agility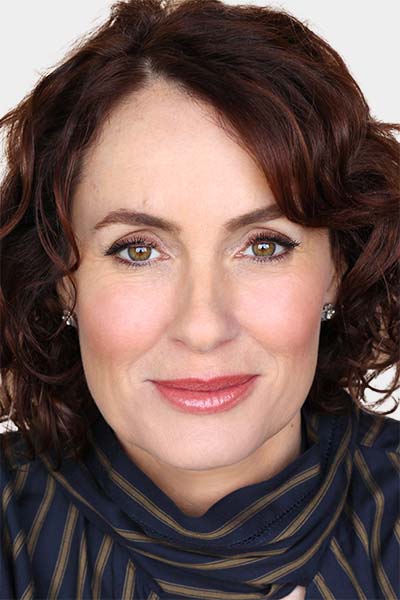 Heralded as one of the world's leading management thinkers, keynote speaker Susan David, Ph.D will take us through the psychological skills that are critical to thriving in times of complexity and change. Discussing concepts from her best-selling book Emotional Agility, Susan will unpack emotional intelligence as it relates to modern life, and provide you with a roadmap for behavioural change with impact
Dr. John Sullivan
Sports Scientist and Clinical Sport Psychologist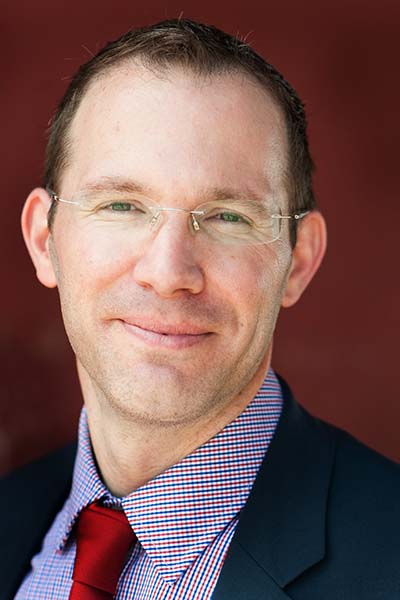 Dr. John Sullivan is a Sports Scientist and Clinical Sport Psychologist with over twenty years of clinical and scholarly experience, including sixteen years with the New England Patriots of the National Football League (NFL), coordinating sports science and directing clinical sport psychology services.
He has held appointments with the National Collegiate Athletic Association (NCAA), as well as being a consultant to the English Premier League (EPL), the elite military in North America (USSOCOM/SOCOM), and the National Aeronautics and Space Administration (NASA).
In addition, he is a visiting scholar and sports scientist at the Queensland Academy of Sport and a visiting professor at the Queensland University of Technology within the Biomedical Sciences, Neuroscience, and Psychology departments in Brisbane, Queensland, Australia. Domestically, Dr. Sullivan has served as an Instructor/Supervisor for Brown University Medical School Sports Medicine Fellowship and is currently a Scientific Advisory for seven technology companies within the health, exercise, and elite sports sectors providing support and oversight throughout the development process.
Dr. Sullivan is a frequent contributor to scientific and mainstream media regarding sports science and sports medicine. He is also the co-author of the book The Brain Always Wins, focused on the latest sport psychology, cognitive science, and neuroscience related to optimal brain performance and health now in its second edition.
Lucy Bloom
Management consultant, international keynote speaker and author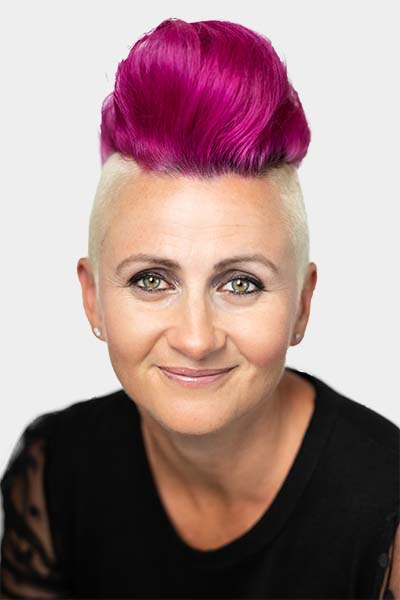 Lucy Bloom is an accomplished leader with 28 years business building experience under the pink mohawk. She ran an advertising agency for 20 years before she became the CEO of two international aid charities: One funded a network of hospitals and midwifery school in Ethiopia and another funded schools and clinics in Cambodia.
Lucy is the founder of an education start up and she's the author of two books including her memoir, Get the Girls Out. A browse through Lucy's blog finds topics like "Procrastination and how I punched it in the face" and "The neuroscience of generosity." You will find Lucy challenging and entertaining in equal measure. Buckle up for a courageous ride.
@thelucybloom
Ben Ryan
Olympic Gold winning coach, performance consultant & Fijian chief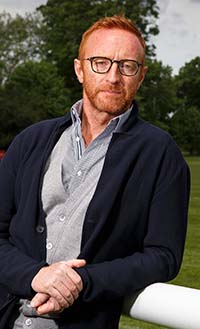 Ben Ryan has been labelled one of the greatest coaches of his generation. Between 2013 and 2016, he guided Fiji's Rugby Sevens team to several historic achievements; presiding over Fiji's first ever Dubai 7s title, setting the highest ever record of tournament titles won by a Fiji Sevens coach with 9, to winning the inaugural rugby sevens competition at the 2016 Summer Olympic Games. The gold medal for Fiji represented the first-ever medal earned by Fiji at any Olympic Games.
He is the former coach of the England sevens team where he was named to that position at the end of 2006 and given the combined Sevens and Academy Job full-time in July 2007.
Ryan graduated from Loughborough University with a BSc in Sports Science and Cambridge University (MPhil in Education), where he won two Blues as a scrum-half in the winning sides of 1995 and 1996 as well as captaining the Light Blues' Sevens team. He played club rugby with Nottingham and West Hartlepool.
Ben is now highly in demand as a keynote speaker, as he shares the stories, insights and lessons from his time coaching the England and Fiji teams, culminating with Olympic glory.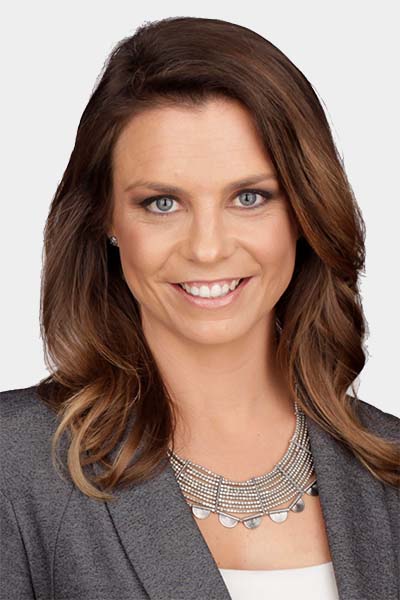 Niav loves people & sport; and has combined those passions to carve out a successful career in sports journalism in Australia and internationally for more than a decade. While also co-founding Media Goals to help athletes and sports execs connect with their communities, tell their stories, and build their brands in an authentic and genuine way.
Niav has been playing, talking and watching sport for as long as she can remember and is a passionate advocate for women in sport. Always interested and ever curious, she's never short of a question; and enjoys engaging with people of all ages and backgrounds to find out what makes them tick. For a number of years Niav hosted the ABC's flagship summer sports program, National Grandstand on ABC Radio, and anchored rolling sports coverage on ABC News 24 and Fox Sports News.
There is a buzz around live sport that is hard to replicate. Niav has worked trackside on the Beijing Olympics and the London Paralympic Games, covered the Rugby World Cup in London and Japan, from the greens of the Australian Open Golf, and the sidelines of the English Premier League. But it's events like the Invictus Games in Sydney and the Women's Football World Cup in France that are highlights. Events where sport demonstrated on an international stage, that it has the power to change lives, to reframe social and cultural norms, to do good on a global scale, and create inescapably uplifting experiences for all.
Fabian Dattner
CEO and Founder of Homeward Bound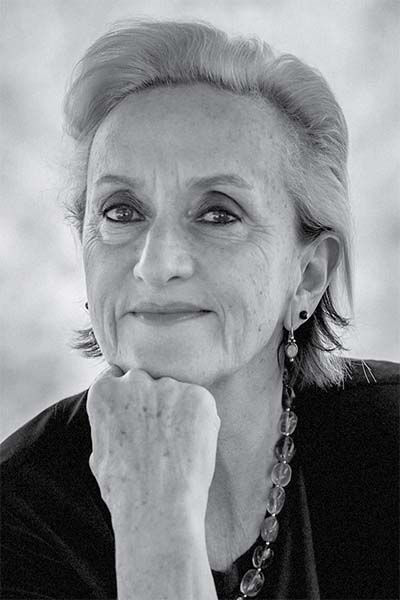 Fabian Dattner is the founder and CEO of Dattner Group, a leadership consultancy specialising in cultural transformation, executive development, senior leadership development and working with women.
Well-known as an inspiring leader, ethics commentator, and a leadership activist, Fabian is passionate about challenging leadership paradigms and advocates for engaged and collaborative culture.
With over 36 years in entrepreneurial, government, not for profit and corporate sectors, Fabian utilises her visionary skill, strategic thinking ability, and deep understanding to help thousands of leaders recognise that leadership is a key leverage point for change for the greater good.
Creator of Compass – a comprehensive leadership program unlocking courage in women, and founder of Homeward Bound - a global leadership initiative which has seen over 300 women in STEMM journey to Antarctica, Fabian gives women the skills they need to face critical challenges and amplify women's leadership roles globally.
Fabian is a three times finalist in the Victorian Telstra Business Women's Awards, was voted a Financial Review 100 Women of Influence' twice; and received a Stevie Award - Silver Award Winner for Women Helping Women – Business. Fabian is cited as one of Australia's top 100 contributors to business; regularly contributes to media on leadership issues; was a monthly guest on ABC's Nightlife; and has penned three books on leadership.
Sophia Jowett
Professor of psychology, Loughborough University, United Kingdom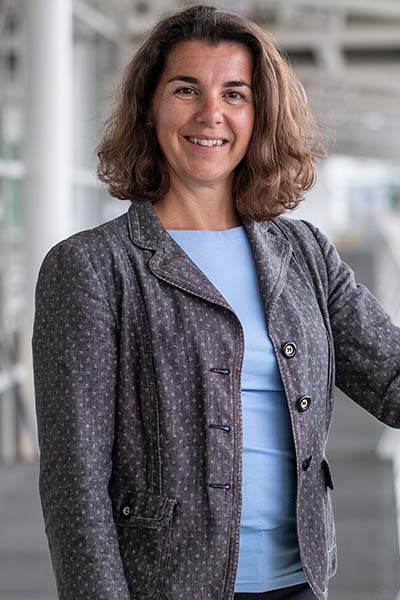 An important strand of Sophia's research examines the content and functions of the coach-athlete relationship and its important role within the context of effective coaching. Her research has been funded by Economic and Social Research Council, British Academy, Nuffield Foundation and HSBC. The findings of her research have been published in a broad range of scientific journals and conference presentations held nationally and internationally.
Her research has informed coach development across the world. Examples of significant nation-wide practical impact include her work with UK Coaching and more recently with UK Sport (Coach Development/Women Coaches Leadership Development Project) and National Governing Sport Bodies (e.g., British Gymnastics, British Canoeing, British Cycling).
Sophia is on the editorial board of a number of peer reviewed scientific journals including the International Sport Coaching Journal and Sports Coaching Review. She has co-edited a book on Social Psychology in Sport (2007, 2022), a special issue on interpersonal relationships in Psychology of Sport and Exercise (2006) and a monograph on the Psychology of Sports Coaching (2005).
In 2015, Sophia launched a web-based app known as TANDEM -Working Together for Performance Excellence (www.tandemperformance.com) that was informed by the research conducted around coach-athlete relationship and funded by Higher Education Funding Council for England's Higher Education Innovation Fund. In 2019, an on-line educational programme known as CARE (Coach-Athlete Relationship Empowerment; http://bit.ly/care-course) was introduced to raise awareness of the role and significance of the coach-athlete relationship among coaches and athletes and was funded by the Olympic Studies Centre of the International Olympic Committee (for a preview https://vimeo.com/254342826).
Sophia was a Psychologist for the Greek team at the 2004 Olympic Games. She is an associate fellow and chartered psychologist of the British Psychological Society.
A native of Greece, Sophia received her MSc from Loughborough University and PhD from the University of Exeter.
Kieran White
Chief Visionary Officer and Founder of PeopleTalking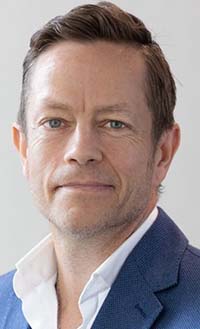 Kieran White is the founder and Chief Vision Officer of PeopleTalking, a niche consultancy which specializes in helping organisations build better environments for human systems to thrive.
Kieran is an internationally recognized expert in the field of Psychological Safety and human systems psychology. Over the last 30 years, Kieran has worked with hundreds of coaches, leaders, and teams.
Kieran will unpack human systems psychology, and how becoming more conscious and skilled in communication and relational dynamics can profoundly impact our mental models of what creates a 'sustainable high performance system', at the same time as serving the deeper implicit needs of it's individuals at a human level.
Kieran works closely with Professor Amy Edmondson on a number of projects in the region, and has been speaking at conferences and webinars since 2009 on topics ranging from mental health, systems psychology, and what 'releasing resources in systems' actually means in practice.
Kieran actively works on his own 'model for living' and is a passionate all age masters athlete, having represented Australia at 2 x World Championships in Sprint and Long Distance Duathlon, and is the reigning National 50-54 Sprint Duathlon champion.
Bronwen Downie
Executive Coach and Facilitator at PeopleTalking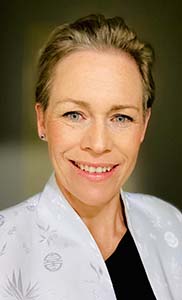 Bronwen Downie OLY, MSc (Coach Psyc), BEd(Sc)HMHE is an Olympian and dual World Champion in the sport of rowing. Bronwen is passionate about fostering an understanding of psychological safety as a key tool in building the durability and resilience, cohesion and positive team culture so often associated with 'gold medal' outcomes.
Life as an elite athlete combined with qualifications in Executive Coaching Psychology, Structural Dynamics, and the Fearless Organization Scan allow Bronwen to assist teams to better understand the dynamics and impact of their individual and collective communication styles on Psychological Safety. Combining tools from evidence-based research with her experience in high performance environments to address system dynamics, behaviours and team culture.
Bronwen speaks regularly to organisations and coaches to help them better understand how building climates of high Psychological Safety can support their high performance objectives. In a complex sporting context, this not only translates to performance capabilities, but also to issues such as athlete wellbeing, athlete anxiety and retention, and the team behavioural dynamics that support individuals being able to contribute at their fullest capacities. Bronwen has also recently been selected to join the Sport Integrity Australia Athlete Advisory Group, and sees the conversation around psychological safety tying in closely to safeguarding athlete welfare.
When much is at stake after months or even years of preparation, team dynamics and team culture can play a significant role in final performance outcomes. The lens of Psychological Safety is the frame of reference through which Bronwen sees an exciting new edge in meeting high performance targets, creating excellent teams, athlete wellbeing, and supporting personal bests for team results.
Bronwen represented Australia in Rowing at the 2012 London Olympics in the Women's Lightweight Double, and held the title of World Rowing Champion in 2007 and 2008 in the Women's Lightweight Quadscull. She was also a World Rowing Championship bronze medallist in 2003, and multiple Australian National Champion.
Kit Jackson
Strategic advisor. Business, leadership, and life coach. Culture creator and change maker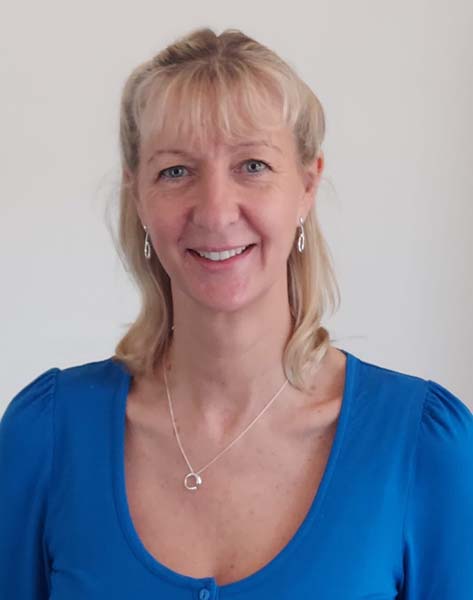 Managing Director of Strategy Together and Founder of Personal Strategy, Kit Jackson is globally recognised as the leading expert in strategy and making it happen using strategy mapping methodology.
Kit has held leadership positions in both industry and consulting businesses and has spent over 30 years helping organisations, teams and individuals throughout the world successfully manage strategic change. Throughout her career, she has focused on understanding and implementing what it takes to make strategy, resolutions and dreams a reality in both an organisational context and in a personal whole-of-life approach.
Kit is strategy faculty for Homeward Bound, a leadership initiative reaching 1.8 billion people that is equipping women in STEMM to shape and lead the future of the planet, fulfil their potential and journey to Antarctica.
.
Pippa Grange
Doctor of sports psychology, culture coach, speaker and storyteller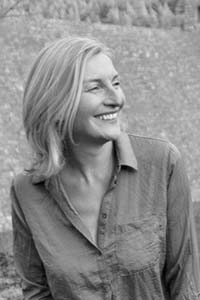 Pippa Grange is a doctor of sport psychology, culture coach, speaker and storyteller working across elite sports and business internationally. She has worked with many elite teams and individual performers over the last 25 years, not least the England football team during their renaissance World Cup campaign of 2018; a performance that united the nation and inspired a new narrative on the sheer joy of competing with less fear and ego. The England team's word cup mentality, especially the amount of fun they had, reminded us of the pleasure of watching a team of free and expressive young men rise from the ashes of imposed shame and embarrassment and really take on the challenge in front of them as a band of brothers – something they surprised even themselves in relishing sharing abundantly with the hundreds of thousands of fans worldwide. opportunity.
The privilege of being inside the inner sanctum, the dressing room, the coach's box, the boardroom, the team bus and in the 'talking chairs' with athletes, coaches and performers of all kinds, has in part sculpted Pippa's perspective on the great value of keeping the soul in winning and remembering above all, to just be human.
Today Pippa is the Chief Culture Officer for the Right to Dream group, a soccer organisation spanning 3 continents.
Michael Bungay Stanier
Founder Box of Crayons, leadership and development coach and author of The Coaching Habit, How To Begin and The Advice Trap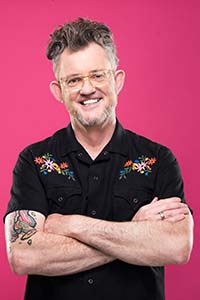 Michael Bungay Stanier is the author of six books which between them have sold more than
a million copies. He's best known for The Coaching Habit, the best-selling coaching book of
the century and already recognized as a classic.
Michael was a Rhodes Scholar and plays the ukulele badly. He's Australian, and lives in Toronto, Canada. Learn more at www.MBS.works.
Chelsea Warr
Chief Executive Officer of Queensland Academy of Sport (QAS)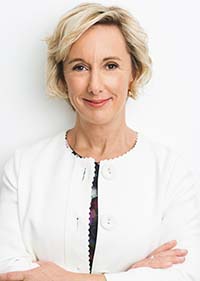 Chelsea is an experienced leader in driving transformational change within high performance sporting industries. She is well positioned to lead the state's high performance sport agency, the QAS, responsible for the preparation of Queensland's most talented athletes to perform on the world stage.
Prior to her position as Chief Executive Officer of Queensland Academy of Sport, Chelsea held the positions of Deputy Director of the Great Britain High Performance system for the 2016 Rio cycle and then Director, where her primary objective was to drive the strategic development of the British High Performance system to ensure sustained medal winning success. This system achieved unprecedented success in delivering even more inspiring medal winning moments in Rio 2016 than in London 2012 – the first nation in modern Games to achieve more post hosting a home Games.
Chelsea hopes her leadership skills, international high performance experience and expertise can play a significant role in supporting Queensland and Australia, become a sporting powerhouse, especially within the context of a 2032 Home Games.
Jaime Fernandez
Deputy Performance Director, Rowing Australia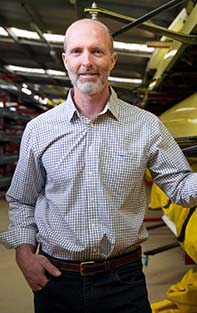 Since his retirement as an athlete, Jaime has dedicated his career to the betterment of rowing in a number of capacities, from volunteer roles as boat race official, athlete mentor, selector and Board Member to positions such as Head Coach and Rowing Master of a number of school programs. Jaime has been Rowing Australia's (RA's) Deputy High Performance Director since 2012 with direct oversight of the High Performance Pathway Program, working with state sporting organisations, the National Institute Network, high-performance clubs, coaches and schools to develop underage talent across the country.
He is recognised nationally for his collaborative approach to bringing teams together and the Rowing Australia Pathway Program is considered a national leader in strategy, innovation and system delivery under his direction.
Jaime has a strong focus on athlete well-being and has been an advocate for athletes as an Athletes' Commission member, both at the AIS and Rowing Australia. He is a member of the FISA Youth Rowing Commission and the AIS' Performance Pathway Advisory Group and in 2021 was inducted into the ACT Sport Hall of Fame.
Miranda Menaspa
AIS Professional Networks Manager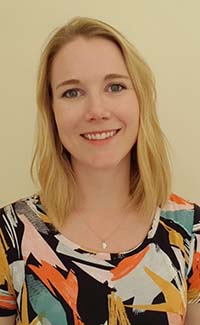 Miranda began her career in elite sport as a Sports Physiotherapist, later attaining fellowship with the Australian College of Physiotherapists as a Specialist Sport and Exercise Physiotherapist. For more than a decade, Miranda worked across numerous Olympic and Paralympic sports, holding both physio and SSSM Manager roles, experiences which have given her a deep understanding of the importance of collaborative, integrated interdisciplinary teams.
In her role as AIS Professional Networks Manager, Miranda leads the team of National SSSM Network Leads, who's purpose it is to create a united, collaborative network of world-class Performance Support practitioners and teams across the HP system, and to oversee the AIS Female Performance & Health Initiative, which was established in 2019 to improve female-specific knowledge and systems of support. Miranda is passionate about creating a shared vision for a world-leading Performance Support system and supporting our HP system in working towards that vision.
Jason Fox
Dr Jason Fox is a bestselling author, award-winning motivational speaker, leadership advisor and wizard-philosopher of ace repute.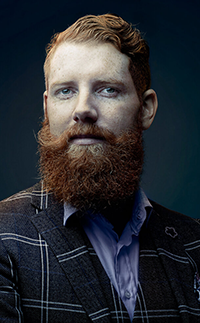 He shows forward-thinking leaders around the world how to pioneer new and meaningful progress—beyond the default.
His many happy clients include the senior leadership teams of Fortune 500 companies around the world including Microsoft, HP, Cisco, Johnson & Johnson, Toyota, Honda, Sony, Oracle, Honeywell and Salesforce, to other multinationals such as Beam Suntory, Vodafone, Tableau, Gartner, Xero, HP, Bupa, Red Cross, Bulgari, Pandora, Arup, Aon, PWC, Ricoh, Honeywell, KPMG, The World Tourism Forum and The International Institute of Research(and many others, not to mention: financial institutions, universities, telcos, government agencies, insurers, software developers, associations, intergovernmental forums, and so on).
Jason has lectured at three universities (systems and behaviour), and is the bestselling author of The Game Changer and How to Lead a Quest. In addition to serving as a leadership adviser, Dr Fox is also a globally in-demand keynote speaker who works particularly well with senior leaders and sceptical audiences who have 'seen it all before'. In 2016 he was awarded Keynote Speaker of the Year.
Jason lives with an illustrator-veterinarian and a cat called 'π' in an old chocolate factory in Melbourne, Australia. When not liberating the world from the delusion of progress, Jason enjoys partaking in extreme sports such as reading, sun-avoidance and coffee snobbery.
Rae Dower
Football Australia's Women's Technical Advisor & Head Coach Commonwealth Bank Junior Matilda's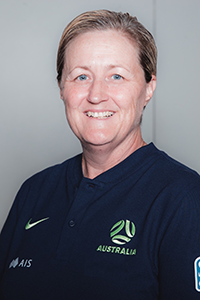 Rae's love affair with the beautiful game started in 1976 as a 6-year-old in the northern suburbs of Brisbane. She was unable to play as there were no girls' competition and she wasn't allowed to play with boys. She had until the following year to kit up in the inaugural Brisbane U14 Girl's Competition. After travelling Australia and the world representing Brisbane, Queensland and Australia at Schoolgirls, Youth and Senior team level, she retired from playing in 2004.
A former high school teacher and Detective in the Queensland Police Service, Rae balanced full-time work with Coaching, leading Football Queensland Youth teams for over a decade at the FA National Youth Championships.
In 2013, Rae moved to Canberra as Assistant Coach of Canberra United in the W-League leading to a full-time role with the ACT Academy of Sport in Winter and Canberra United in Summer. In 2015, she was appointed Head Coach of Canberra United and retired from her 21.5-year Policing career. In 2017 after 4 years in the Nation's Capital, 4 consecutive finals appearances, yielding 2 Premierships and 1 Championship, Rae returned home to her family in Brisbane.
She was appointed Head Coach of the Australian Under 17 Women's Team, the Junior Matilda's in 2017, leading them to 4th place at the 2019 AFC U16 Championships, their best finish in competition history.
Rae was the equal 1st Australian woman to attain the AFC / FFA Pro Diploma in 2013, is a FIFA Instructor, FIFA Mentor, Football Australia Coach Educator, member of the AFC Technical Study Group and completed the inaugural FIFA Coach Mentor Program in 2019. She's also worked as a Commentator with Fox Sports, is an 'expert' panellist on FIFA's 'The Best' and The Guardian's 'Female Footballer of the Year'.
Rae also works with Football Queensland as a Coach Mentor within their QAS Girls Program.
Kelly Crew
Assistant Coach and Operations Manager, FA Future Matilda's Queensland program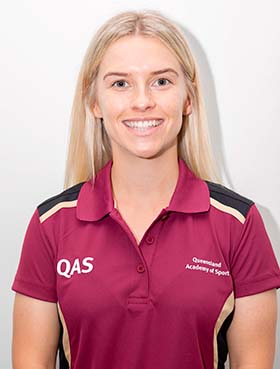 Kelly started playing football when she was 5 years old in a local boys' team at Wynnum Wolves Football Club. She played with this group of boys until the age 14 when she was told she needed to play in a female competition.
Throughout Kelly's youth she represented Brisbane, Queensland and Australia at Schoolgirls and Youth Championships. After graduating high school in 2009, Kelly moved to Tennessee, USA upon accepting a full athletic scholarship at Tennessee Wesleyan University. Soon after Kelly transferred to the University of Tennessee Chattanooga to compete in the NCAA Division One Southeastern Conference. During her college career Kelly won the Appalachian Conference Championship, was awarded 1st team All-conference honors, was awarded the 2010 "Freshman of the Year" and achieved the Dean's honor roll from 2012-2014.
After completing a Bachelor of Exercise Science, Kelly worked at the Chattanooga Football Club Academy and coached The LFO Lady Warriors high school team in Georgia. Her team grew to become the most successful women's soccer team in the schools' history, reaching the 'Elite 8' in the State tournament.
Returning to Australia in 2015, Kelly worked as the Head Performance Coach at Acceleration Australia in Brisbane East and began a Graduate Diploma of Secondary Education. In 2018 Kelly became a high school teacher and stepped back into football coaching with U15 National Premier League girls at Capalaba FC. In 2019 and 2021 she coached the Metropolitan East regional Schoolgirls team to back-to-back State Championships after a previous eight-year draught. During this time Kelly began working with Football Queensland's Girls Academy.
In 2020, she joined the Brisbane Roar A-League Women's team as Assistant Coach. During this year she was appointed interim Head Coach for two games, achieving her first win against Adelaide United.
Last year, Kelly was awarded the Generation 2032 Scholarship and stepped away from teaching to pursue her coaching aspirations full time.
Kelly currently works for FA with the Future Matilda's Queensland program as Assistant Coach and Operations Manager, Football Queensland Girls Academy, and the Brisbane Roar Women's Team.
Jess Hansen
Australian Olympian, Breaststroke Swimmer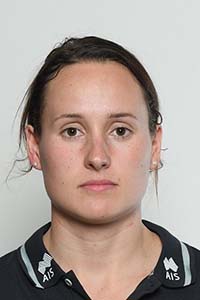 A Melbourne native now living in Canberra, Hansen made her Australian Dolphins debut at the 2016 World Short Course Championships. In 2018 she picked up two medals at the 2018 Pan Pacs – a gold in the 4x100m medley relay and a silver in the 100m breaststroke and finished the year with a bronze at her second Short Course World Champs. In 2019,
Hansen went to Shan the World Short Course Championship in China. In 2019, Hansen went to Gwangju, South Korea for the World Champs, returning with a silver for the 4x100m Medley. Hansen is on the Dolphins leadership team and made her Olympic debut in Tokyo.
Rohan Taylor
Swimming Australia Head Coach
One of Australia's leading High Performance mentors, Rohan's career began in America where he held roles at the Saddleback Valley Aquatics, Laguna Hills High School and Irvine Novaquatics before moving to Australia where he lead Carey Aquatic in Melbourne to be one of the top clubs in Australia.
In 2008, Rohan was appointed as the High Performance Coach at one of Australia's leading Swimming Clubs, Nunawading, before being promoted to the State Head Coach role for swimming in Victoria and Tasmania. Rohan's coaching career has spanned 4 Olympic campaigns, five World Championships, three Commonwealth Games, four Pan Pacs and five World Short Course Championships. He has personally coached seven Olympic athletes, including one of Australia's most decorated swimmers in Liesel Jones. Appointed to the role of Australian National Team Head Coach in 2020,
Rohan steered the Dolphins to the most successful Olympic Games performance in Australian Swimming history at the Tokyo games. He is passionate about team culture and driving an environment where athletes feel connected and have a platform for performance.
Tamara Sheppard
High Performance Director, Swimming Australia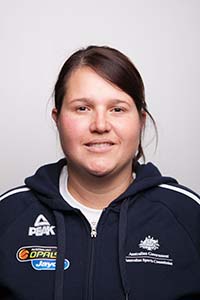 Currently Swimming Australia's High Performance Director, Tamara's career spans more than 15 years of applied high performance and community sport experience with a particular interest in leveraging a team's collective expertise in pursuit of a common purpose.
Overseeing the most successful Olympic campaign in the history of the Australian Swim team at the Tokyo Games, Tamara has demonstrated experience in both developing, and leading, high performing teams. Having refined her leadership and management skills across a variety of different roles in basketball, netball, rugby union and at the Australian Sports Commission,
Tamara's knowledge of the Australian sporting landscape is without peer. With an MBA specialising in managing and leading people, Tamara takes great pride in bringing the best out in those around her.
Richard Fox OLY MBE
Director at RM Fox Pty Ltd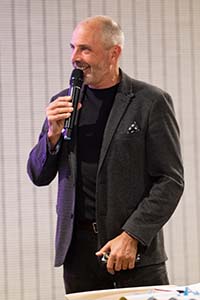 British Olympian with 5 individual and 5 team world championship titles in canoe slalom. Head Coach then Performance Director for the AIS and Australian Canoeing 1998-2016. Instrumental in securing the development of Penrith Whitewater Stadium and inclusion of the slalom events in Sydney 2000. Former Vice President of the International Canoe Federation, now a special projects consultant for Paddle Australia..
Current projects include leading the preparation for the 2025 ICF world championships, the revitalisation of Penrith Whitewater for 25th anniversary of the Sydney Games and contributing to the legacy design process of the Redlands Coast Adventure Precinct for Brisbane 2032.
Board Member Penrith Valley Chamber of Commerce and Channel 7 commentator during Tokyo 2020.Still paddling.
Image credit: 7chairs.com.au
Catherine Clarke
CEO Paralympics Australia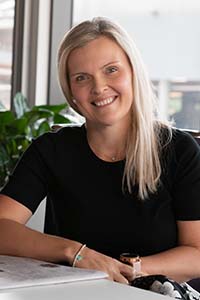 Experienced Board Director, CEO and Senior Executive with a background in the Australian and New Zealand Government and leadership posts in national and international organisations. Previously CEO of Netball Queensland and recently stepping into the role of CEO of Paralympics Australia, Catherine is at the forefront of Sport in Australia.

Catherine is a highly motivated leader with impressive energy and drive for excellence. She is an accredited AICD Company Director and her career shows an extensive track record of delivering nation-wide results in government, the not-for-profit sector and commercial ventures.

Catherine excels at creating performance cultures which deliver financial, operational and performance improvements. Her energy is contagious and intrinsically connects people to organisational goals.

Through her international roles and broad exposure to "different ways of doing things" she has proven to be highly adaptive, innovative and open to new ideas gleaned from working across cultures, languages and a vast range of different stakeholders.

Catherine's result focus and ability to lead teams stems from a life-long involvement in high performance sport. She has a unique cache of international and Australian experience as an athlete, coach, policy analyst, CEO and Board Director. She excels at positioning sport with government, stakeholders, sponsors and participants and has lead the implementation of many national and local level programs from design to impact assessment.

Catherine has a particular interest in governance and leadership, organisational development and advocacy for women and girls.
The AIS invites individuals and organisations from across the high performance sports system to attend the 2022 conference.
For eligible delegates from National Sporting Organisations and National Institute Networks, attendance to the conference is complimentary. Other members from the high performance system are invited to submit an Expression of Interest to attend the conference.
Please note admission to the conference will cost:
$400 per ticket
* Secure 5-9 tickets, receive discount of 1 x ticket
* Secure 10+ tickets, receive discount of 2 x tickets
The ticket provides access to the 4-day conference, virtual networking opportunities, presentation resources and recordings of the sessions post event.
If you have any questions please email WC2WB@ausport.gov.au
Return to top