World Class to World Best (WC2WB) is Australia's premium high performance sport conference.
This conference brings together CEOs, high performance coaches, directors, managers and performance support personnel. It provides a unique opportunity to connect, share and collaborate across Australia's high performance sporting system.

Tuesday 23rd - Wednesday 24th
February 2021
Online event Invitation only
The Conference will provide attendees with cutting edge insights for the future of elite sport.
The key themes of 2021 are:

Coaching and development 

Leadership

Performance optimisation

Performance pathways  
Speakers
WC2WB will provide 2 days of delightful speakers from across the world. See a sneak peek of these speakers below. Full program to come.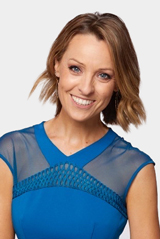 Award-winning journalist, author and broadcaster, Sam Lane is a trailblazer. Her experience and reach across media platforms is unique.
Sport Australia Awards winner and 2019 Walkley Awards finalist for her interview with Adam Goodes, Sam has also won two Quill Awards from the Melbourne Press Club and was a Walkley recipient for Fairfax Media in 2013 covering drugs in sport.
Sam's first book, ROAR – the stories behind the rise of AFLW, is unparalleled. Launched by Australian luminary Natasha Stott-Despoja AO, ROAR is multi-award winning and has formal endorsement from Australia's only woman Prime Minister, Julia Gillard AC.
Sam has been engaged to discuss change catalysed through the rise of women's sport since ROAR's 2018 release. In October 2019 she delivered a keynote address on the topic at the Australian Embassy in Paris, France.
Selected for the inaugural Sport Australia-Australian Institute of Sport executive talent program in 2019, Sam sits on the new AIS Athlete Wellbeing and Engagement Advisory Committee. The committee is chaired by iconic athlete, Ian Thorpe AM, and Australian of the Year Patrick McGorry AO, and Richmond Football Club president Peggy O'Neal AO are fellow members.
Sam is a co-host and boundary rider for the Seven Network's telecasts of AFL women's matches and joined AFL men's telecasts with Channel Seven's Saturday Night Footy team in 2013. Sam was part of Seven's record-breaking broadcasting of the 2018 Commonwealth Games, covering cycling. She became a regular on the network's flagship program, Weekend Sunrise, in 2018 as a 'Sport Talk' guest.
In 2020 Sam presented, and executive produced, a podcast series for the Richmond Football Club – The Originals – that hit number one Australian sports podcast on Apple iTunes charts upon launch.
Sam covered three Summer Olympics for Fairfax Media – assigned Olympics Reporter for The Age in 2012 - and has reported from the Tour de France on three occasions.
Top corporates and sporting clubs engage Sam as a keynote speaker, event host, conference moderator and consultant. Clients include QBE, Virgin Australia, CGU, National Australia Bank, Sport Australia, the Australian Institute of Sport, and the Sydney Swans and Richmond AFL football clubs.
She spent ten years with Australia's best-known comics on Channel 10's Before the Game and was on ABC TV's Agony Aunts series. Her extensive radio experience includes Melbourne's ABC 774, SEN 1116 and 3RRR.
Veronique earned her doctoral degree in sport science from the University of Montreal then went on to complete a postdoctoral fellowship in sport psychology at Florida State University. Her research focuses on the effects of creativity enhancement on motor performance and psychological adaptation.
She currently has a rich and varied performance psychology practice primarily working as a mental performance consultant with different Canadian national teams (e.g. water polo, artistic swimming) and individual elite athletes (e.g. gymnastic, figure skating, trampoline, etc.). As a Mental Performance Advisor for Cirque du Soleil, Veronique Richard supports artists to optimize their performance and ensure their well-being. Additionally, she is an associate researcher at the Montreal National Circus School working on several creativity projects.
Finally, building on her research and applied experiences, she has designed a program to stimulate creativity which combines movement improvisation, creative problem solving and collective ideation. With this program, she has helped coaches and athletes to create their next practice in organizations around the world such as Cricket Australia, Swimming Australia, AFL teams, Coaching Better, PAISAC, NXT WWE, and PGA.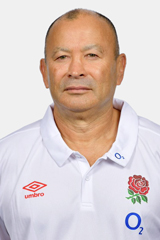 Eddie Jones, head coach of the England men's senior team, is meticulous in all aspects of the game. Since taking up the role in November 2015, he has taken England to a Rugby World Cup Final, beating reigning champions New Zealand on the way, and masterminded back-to-back Six Nations titles including the Grand Slam in his initial season as England's first head coach from overseas. In the process, Jones extended his winning run to a world record equalling 18 games – an unprecedented achievement by a new England coach that included a 3-0 clean sweep away against Australia in June 2016.
A former New South Wales hooker, he took charge of the Wallabies between 2001 and 2005. Australia reached the 2003 Rugby World Cup final on home soil, losing narrowly to England. He acted as technical advisor to South Africa for the 2007 Rugby World Cup, which they won. Jones has also coached Saracens and Japan, topping his three years with them by creating the biggest shock in Rugby World Cup history when the Brave Blossoms beat South Africa 34-32 in 2015.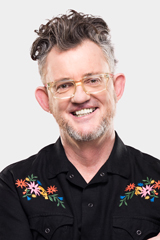 Michael Bungay Stanier helps people be a force for change.He's best known for his book The Coaching Habit which has sold close to a million copies and has thousands of 5-star reviews online. His latest book The Advice Trap focuses on what it takes to tame your Advice Monster.
He founded Box of Crayons, a learning and development company that helps organizations move from advice-drivento curiosity-led. They've trained hundreds of thousands of managers to be more coach-like and their clients range from Microsoft to Gucci.
Heleft Australia about 30 years ago to be a Rhodes Scholar at Oxford University ...where his only significant achievement was falling in love with a Canadian... which is why he now lives in Toronto, having spent time in London and Boston.
Balancing out these moments of success, he was banned from his high school graduation for "the balloon incident"...was sued by one of his Law School professors for defamation...and his first published piece of writing was a Harlequin Romance-esque story involving a misdelivered letter ... and called The Male Delivery.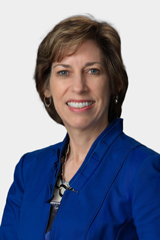 Ellen Ochoa is the first Latina ever to go to space. She's also only the second female Director of NASA's Johnson Space Center—where she led the human space flight enterprise for the nation from 2013 to 2018. Ochoa is a trailblazer like no other.
As an in-demand speaker, she touches on resonant issues that have defined her historic career: What can we learn about change, innovation, and the culture of teams from her time at the upper reaches of NASA's leadership? And what can we do—really do—to ensure that more women and minorities find a place within STEM fields?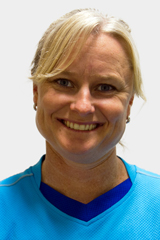 Katrina Powell is a three-time hockey Olympian, winning Gold Medals at both the Atlanta 1996 and Sydney 2000 Olympic Games. Completing her career as Captain for the Athens 2004 Olympics, Katrina played over 250 games for Australia, scoring 141 goals. Growing up in Canberra, Katrina faced numerous challenges, including enduring back to back knee reconstructions in order to achieve her goals.
Stepping into a coaching role post her playing career, Katrina coached the National Junior Women's Squad and progressed to Assistant Coach of the Australian Women's Hockey team, the Hockeyroos. Having coach at World Cup and Commonwealth Games level, Katrina is currently the head coach of the Women's Hockey Program at the NSW Institute of Sport and leads the NSW Pride in the newly formed Hockey One domestic competition.
Natalie Cook OAM OLY is a five-time Olympian, a Beach Volleyball Gold and Bronze Medallist and a member of the Australian Sporting Hall of Fame.
Nat is the author of 'Go Girl' - an inspiring journey of turning her Bronze into Gold and is in the middle of writing another book to celebrate the 20 year anniversary of her GOLD medal. She is also a proud mum and passionately shares her message of resilience, commitment and dreaming big to audiences all over the world.
As a Board Member for the World Olympians Association, President of the Queensland Olympic Council, Nat has turned her attention to nurturing and supporting the next generation of high-performance athletes.
The thing that keeps her awake at night is the opportunity to bring the 2032 Olympic Games to her home town Brisbane, Queensland.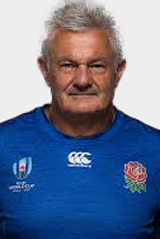 Neil Craig is an Australian coach and former Australian Rules footballer. He has worked as a fitness adviser, Assistant and Senior Coach of the Adelaide Football Club, a caretaker coach of the Melbourne Football Club, the former General of Football Performance at the Essendon Football Club as well as the Director of Coaching and Development at the Carlton Football Club.
Since 2017 he has been High Performance Manager for the England rugby union team, working closely with Head Coach Eddie Jones.
Sara Carrigan has been an Australian Professional Cyclist who has enjoyed the sport of cycling since 1995 - 24 years. She commenced at the age of fifteen after being identified through a High School Sports Talent Search.
Some of Sara's greatest successes include winning the Gold Medal & being crowned Olympic Games Champion in the 130 km Road Race at the 2004 Athens Olympic Games, Commonwealth Games medallist, two-time National Champion, World Cup winner, 12-time Australian Championship medallist, Australian representative at 8 World Championships, 2 Olympic Games (2004 and 2008) and 2 Commonwealth Games (2002 and 2006), three-time Australian Female Road Cyclist of the Year (2002, 2003 and 2004), receiving the Order of Australia Medal (OAM) in the 2005 Australia Day Honours List, having a street named in her honour– Sara Carrigan Crt, and being inducted into both the Gold Coast & QLD Sporting Hall of Fame in 2012. Sara graduated from university with a Bachelor of Business majoring in Real Estate & Property Development and was awarded Academic Excellence top 5% of students.
After 10years of elite competition, Sara announced her retirement from professional sport in December 2008 following the Beijing Olympic Games. A few months later, she founded 'Sara Carrigan Cycling' providing coaching clinics to recreational riders in a friendly, fun and safe environment to deliver rudimentary cycling skill courses, group rides and safety sessions for all levels of ability, from riding a bike for the very first time. She is a Level 2 Cycling Australia accredited coach and has coached and mentored a range of athletes from junior talent right up to the elite level, coaching with both Triathlon Australia and Cycling Australia at World Championships. Sara has been inducted into the Gold Coast and QLD Sporting Hall of Fame and was an inaugural inductee into the Cycling Australia Hall of Fame.
Sara has been a magazine columnist, an Executive Board Member of QLD Olympic Council, a board member of Cycling QLD, and was involved in the 2018 Commonwealth Games as member of the 'Sport and Technical Committee' and the 'Athlete's Advisory Committee' and was co-Mayor of Athlete's Village.
Sara is now a mummy to 2 children with her husband and balances family life with my many other activities. Sara's passion is to continually be involved and is currently on the Cycling Australia Coaching Commission and is a coach educator delivering coach accreditation courses, whilst also serving as Director on the Events Management Queensland Board and as Mentor to athletes as part of the Gold Medal Ready program leading into Tokyo 2020.
Sara is one of Australia's most dedicated and passionate advocates of the sport.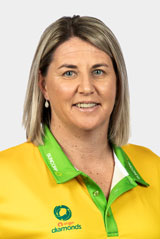 Stacey Marinkovich is one of the country's leading coaches. After spending the early stages of her career playing in Queensland, Marinkovich moved to Perth where she joined the Perth Orioles. In 2008, the ANZ Championship and West Coast Fever were born, with Marinkovich named as the Club's inaugural Captain.
Following her retirement, Marinkovich turned her attention to coaching, quickly progressing through the ranks. In 2015, she was named Head Coach of West Coast Fever, and in doing so, became the first person to captain and coach the same club. Marinkovich led Fever to their maiden finals appearance in 2015, and three seasons later, led the Club to their first Grand Final appearance.
In 2020, Marinkovich took Fever to their second Grand Final in three seasons, after spending the year in a Queensland hub. Marinkovich was appointed to Head Coach of the Australian Diamonds in 2020, after serving as Head Coach of the Australian Fast5 Flyers and a Specialist Coach in the Australian Development Squad.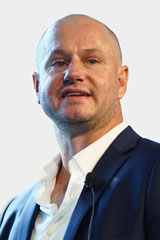 Darren is an experienced facilitator, coach developer and systems convener with a demonstrated history of working internationally with elite coaches and performance leaders to develop strategy, design systems and programs, implement processes and support learning and the growth of individuals.
Darren is a visionary in the field of coach learning, who is always prepared to challenge traditional thinking in the search for better and was a key architect in the growth of Australian Cricket's Elite Coaches, following two decades as a respected cricket professional working with international cricket organizations around the globe. He recently founded his own consulting business, Coaching Better. Learning is key to Coaching Better and everything offered is underpinned by evidence-based research. Creating value through connecting a vast network across international sport, and the sport coaching academia, Darren has developed an ecosystem of coach expertise and support to facilitate a variety of experiential learning opportunities in secure social learning spaces, such as immersive study tours, re-treats, exchanges, forums and summits.
Darren has a passion and commitment to support the elevation of coaching as a profession through learning and continuous improvement. He has established an array of resources, services, and bespoke programs to support coach growth, development, practice, performance, and well-being, across all sporting domains.
Darren possesses a Bachelor of Exercise Science (B.Ex.Sc.) with majors in both Exercise Science and Sport Management from Griffith University, and has contributed to several published academic articles and book chapters.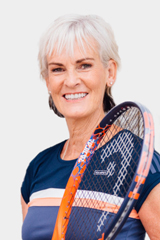 Judy Murray OBE is a former Scottish international tennis player with 64 national titles to her name.
She became Scottish National Coach in 1995, the same year that she became the first woman to pass the Lawn Tennis Association's Performance Coach Award. She initiated the Scottish Development School programme which ultimately produced four Davis Cup players and one Fed Cup player, including her Grand Slam winning sons, Jamie and Andy.
In 2011, Judy was appointed Captain of the British Fed Cup Team and used this role to grow the profile and numbers in women's tennis across players and coaches. Judy has developed several tennis initiatives including Miss-Hits, a starter programme for girls age 5 to 8, Tennis on the Road, which takes tennis into remote and deprived parts of Scotland, and, most recently, She Rallies, a programme with the LTA, to encourage more women and girls into playing and delivering tennis across the UK.
In June 2018, Judy launched the Judy Murray Foundation with a simple mission to build workforces in rural and disadvantaged communities in Scotland in order to give many more people the chance to play tennis.
Judy is also a Community Ambassador for the WTA and creates community activation around some of the major events.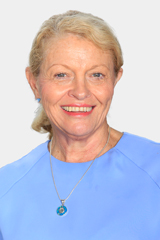 Lynne Anderson was appointed Chief Executive Officer of the Australian Paralympic Committee in August 2015. The APC was re-named Paralympics Australia in 2019.
Before joining the APC, Lynne was Managing Director, Australia and New Zealand for Repucom, a global leader in sports marketing research. She started her career as Marketing Manager for the Canterbury Bulldogs Rugby League Club (1993-1997) before setting up her own sponsorship research consultancy with S-COMM Australia and New Zealand.
Lynne has nearly 30 years' experience helping all sectors of the industry (sports, sponsors, government and media).
Lynne is the former Chair of the Canterbury Bankstown Bulldogs Rugby League Club and was also formerly Deputy Chair of the Parramatta Stadium Trust. Former Board roles also include World Masters Games Melbourne 2002, Camp Quality, the Gold Coast Titans NRL Club, Museum of Applied Arts and Sciences and Invictus Games Sydney 2018.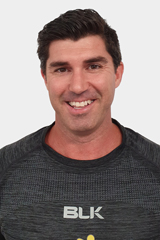 Matt Wells was a member of the Australian Men's Hockey team (Kookaburras) for 12 years. He competed at three Olympic Games. In Athens 2004, he was part of the only Australian Men's Hockey team that has won an Olympic Gold Medal thus far. He also has a Bronze Medal from Sydney 2000 and Beijing 2008. Across Matt's career, he has competed in all the major world Hockey events, and in the last eight years of his career, was part of the leadership group.
Matt was born and raised in Tasmania before relocating as an 18 year old to the Australian Hockey High Performance Centre in Perth. Eight years later, he moved to Brisbane and since retirement in 2008 has been the High Performance Lead Coach for Hockey Queensland where he has continued to learn and develop every day in the evolving world of sport.
He is driven by the love of elite sport and motivated by influencing the transition of athletes from junior into senior international competition and following their success. Knowledge and experience has taught Matt the values of commitment, discipline, resilience and team first mentality. His experience with leadership has enhanced his ability to deal with pressure and make decisions in stressful environments which he enjoys sharing with the next generation of athletes.
Dr. Amantha Imber is an organisational psychologist, founder of behavioural science consultancy Inventium, and co-creator of the Australian Financial Review's Most Innovative Companies list. Amantha has helped companies such as Google, Apple, Disney, LEGO, Virgin Australia, Commonwealth Bank and many others innovate more successfully and reinvent the way they approach their work.
In 2019, Amantha was named as one of the Australian Financial Review's 100 Women of Influence. Amantha is also the host of the number one ranking business podcast How I Work, where she interviews some of the world's most successful people about their habits, rituals and strategies for structuring their day and being more productive.
Amantha's thoughts have appeared in Harvard Business Review, Forbes, Entrepreneur and Fast Company and she is the author of two best-selling books: "The Creativity Formula" and "The Innovation Formula".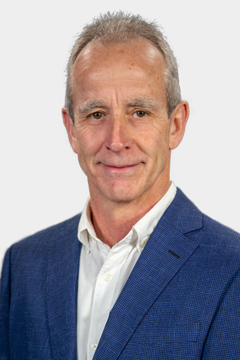 Dr. Hughes is a Sport & Exercise Medicine Physician with 25+ years experience working in high performance sport. He is currently Chief Medical Officer of the AIS and Medical Director for the Australian Olympic Team for Tokyo 2020/2021.
Experience includes Super Rugby, NRL and English Premier League football. He attended London 2012 with the Opals and Rio 2016 as Olympic Team Medical Director. He is a former President of the Australasian College of Sport & Exercise Physicians (ACSEP).
Dr Hughes' current work focus is on system-wide protocols to optimise athlete health & safety, and ethical/integrity challenges in high performance sport.
This is an invitation only event. If you would like to register your interest to attend, please email wc2wb@ausport.gov.au
Return to top