In 2020, the annual AIS Sports Technology and Applied Research Symposium [STARS] will be held as a video conference series.
Date: 23rd November - 4th December
Each year the AIS hosts STARS, bringing together sport and exercise researchers, technologists, and high-performance network personnel from across Australia to share ideas that can drive innovation in their fields.
This year, the STARS video conference series will include live presentations, discussions and expert panel sessions.
A morning and afternoon session will be offered at the same time each day:
9 - 10am AEDT
4 - 5:30pm AEDT
Session information can be found in the full STARS program.
Build Your Own Program
Registrations for Week 1 have now closed.
For late admission to STARS Week 2, please contact STARS@ausport.gov.au with a list of sessions you would like to attend.
Thank you.
Human Performance Optimisation: Measure - Model - Enhance
Session content will be centred around a common theme of human performance optimisation and how we can best measure, model and enhance both our athletes and our national high performance sports system practices applied throughout athlete development pathways.
The AIS Research and Development team aim to facilitate collaborative discussion and learning, that can assist attendees in meeting the research and technology challenges and opportunities that constantly arise within the system.
Professor Allan Hahn OAM
Queensland Academy of Sport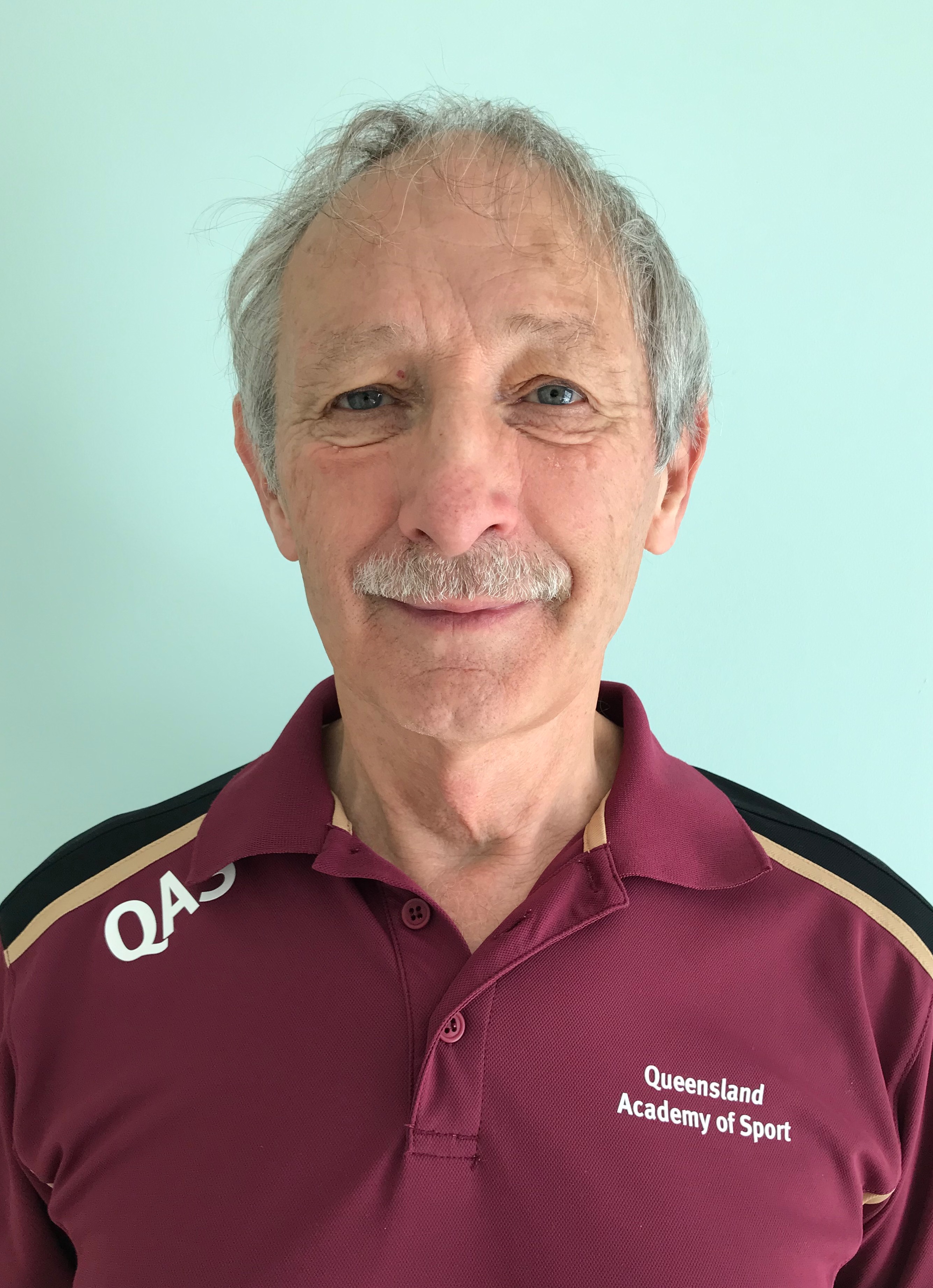 Evolution of a Perspective on ​Talent Pathways in Sport
Monday 23rd November​
9 – 10am AEDT
Allan Hahn was appointed by Dick Telford as a senior physiologist at the AIS in 1984. After the success of Allan's talent identification work, he turned his attention to altitude training where he and his colleagues conducted research that eventually led to altitude training becoming a mainstay in athlete preparation in Australia.
In 1994, Allan became Head of AIS Physiology and was part of a team of scientists that undertook extensive research into maximising performance in the hot conditions expected at Atlanta. This led to the first use of cooling vests by Australian athletes. In 1998, AIS Physiology commenced a major research project to develop a test for EPO. The work resulted in IOC approval of the test for the Sydney Olympics.
After the Sydney Olympics, Allan recognised the potential for emerging technologies to enable increased measurement of athletes in the field. He successfully led the AIS into a CRC for Microtechnology that yielded the first combined use of inertial sensors and GPS in Australian high performance sport, and laid the foundation for the establishment of spin off company Catapult Sports. Allan continues his work today in a role that guides research at the Queensland Academy of Sport.
Professor Greg Roach
Appleton Institute for Behavioural Science, Central Queensland University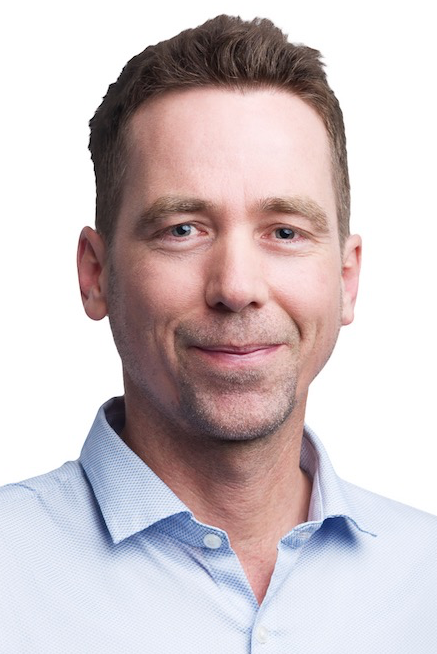 Counting Zzzzs…
The "how?" and "why?" of sleep measurement for athletes in 2020
Monday 23rd November
4 – 5pm AEDT
Greg is a Professor at the Appleton Institute for Behavioural Science, based at CQUniversity's Adelaide campus. His research interests relate to sleep and circadian rhythms, including the effects of sleep restriction/deprivation on neurobehavioural performance.
Greg has conducted numerous research investigations, including the relationships between training loads, sleep quality/quantity, and sports performance in elite athletes. Greg's research is focussed on understanding the short-term and long-term consequences of poor sleep and circadian disruption, development of strategies to optimise the amount and quality of sleep, and implementing countermeasures to minimise the impact of sleep loss.
Associate Professor Stephen Cobley
The University of Sydney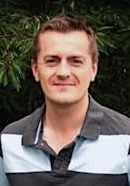 Developmental Differences in Athlete Development:
How Swimming Australia's Project H2gr0w highlights opportunity for better strategies
Tuesday 24th November
9 – 10am AEDT
Stephen's research interests examine the developmental factors that facilitate or inhibit learning and performance from a bio-ecological and multi-disciplinary perspective. Steve teaches units in the Exercise & Sport Science degree at Year 3 level (presently). These include Sport & Exercise Psychology (EXSS3049) as well as Motor Control & Learning (EXSS3062).
Steve has published over 125 research articles and book chapters, and is co-editor of three books. Specifically, Steve co-edited "Talent identification and development: International perspectives" (Routledge, 2012), "The Routledge handbook of talent identification and development in sport" (Routledge, 2017) and "Talent identification and development: International perspectives (2nd Ed)" (Routledge, 2020).
Steve's research and applied work has led to the evaluation, modification and writing of athlete development programs and policy for numerous sporting organisations.
Mr Jamie Salter OLY
Swimming Australia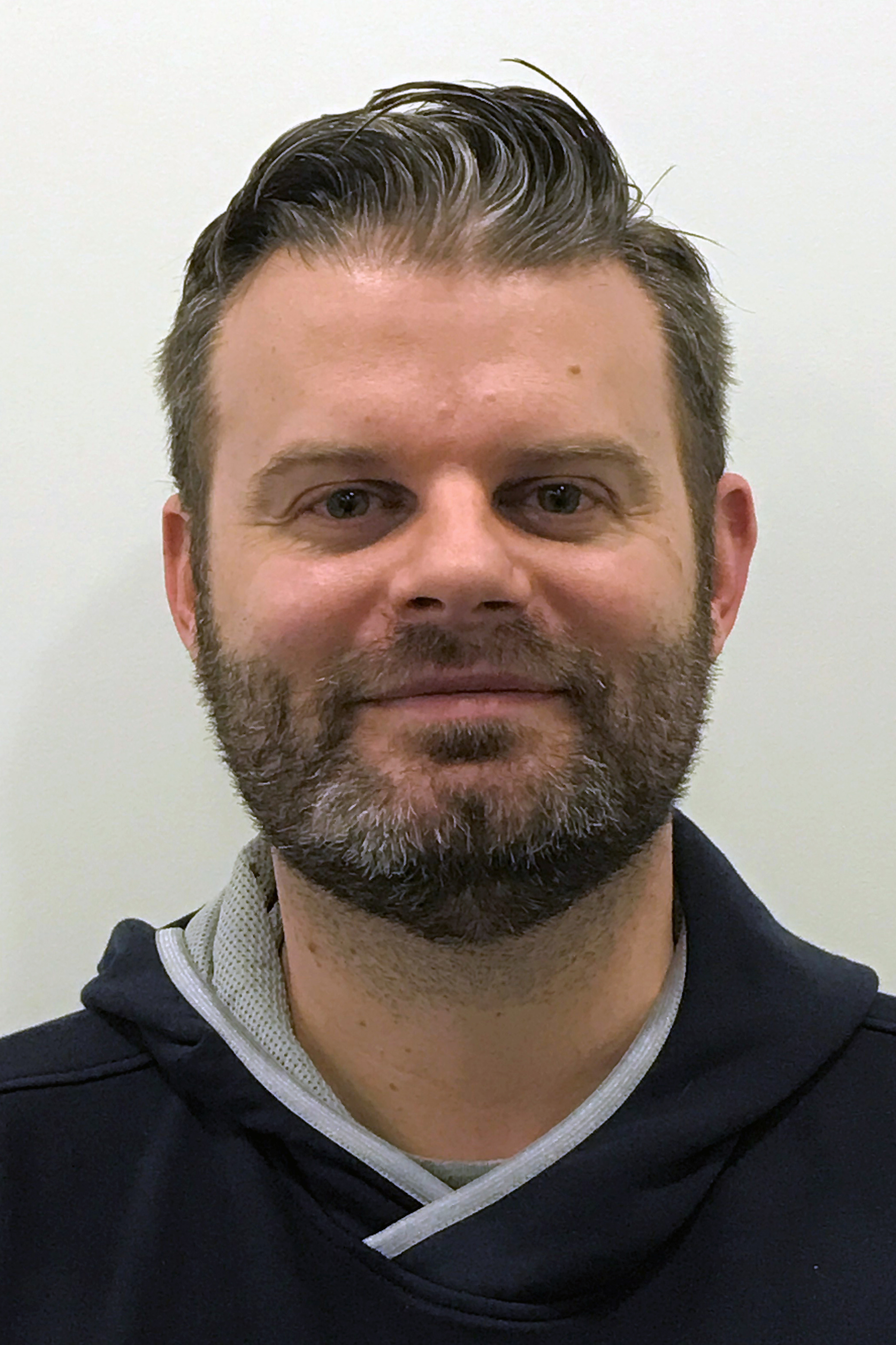 Developmental Differences in Athlete Development:
How Swimming Australia's Project H2gr0w highlights opportunity for better strategies
Tuesday 24th November
9 – 10am AEDT
A former Olympic finalist, World, Commonwealth and European swimming medallist, Jamie has worked with Swimming Australia since 2013. His career history also includes 8 years at the English Institute of Sport, and experience as National Youth Development Officer for British Swimming.
Jamie specialises in taking a multi-disciplinary approach to creating highly successful elite sporting environments by driving change among coaches, support staff and athletes themselves.
Dr Paula Charlton
Triathlon Australia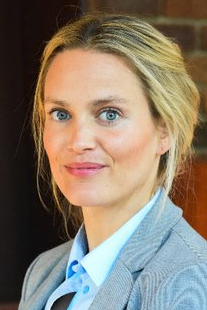 Preventative Athlete Health Assessments:
Measuring physical health for injury and illness prevention
Wednesday 25th November
9 – 10am AEDT
Paula's role focusses on the development of systems and processes for ensuring athlete availability and optimal health as a platform for performance for elite Australian triathletes. She has previously worked in both Olympic and professional sport as a Senior Sports Physiotherapist and Strength and Conditioning Coach at the Australian Institute of Sport, the Melbourne Demons Football Club and Melbourne Storm Rugby Club.
Paula has completed a Masters in Musculoskeletal and Sports Physiotherapy as well as a Masters in Exercise Science (Strength and Conditioning). She has also completed a Clinical Doctorate of Physiotherapy and a PhD in injury prevention in high level team sports.
Dr Peter Vint
USA Volleyball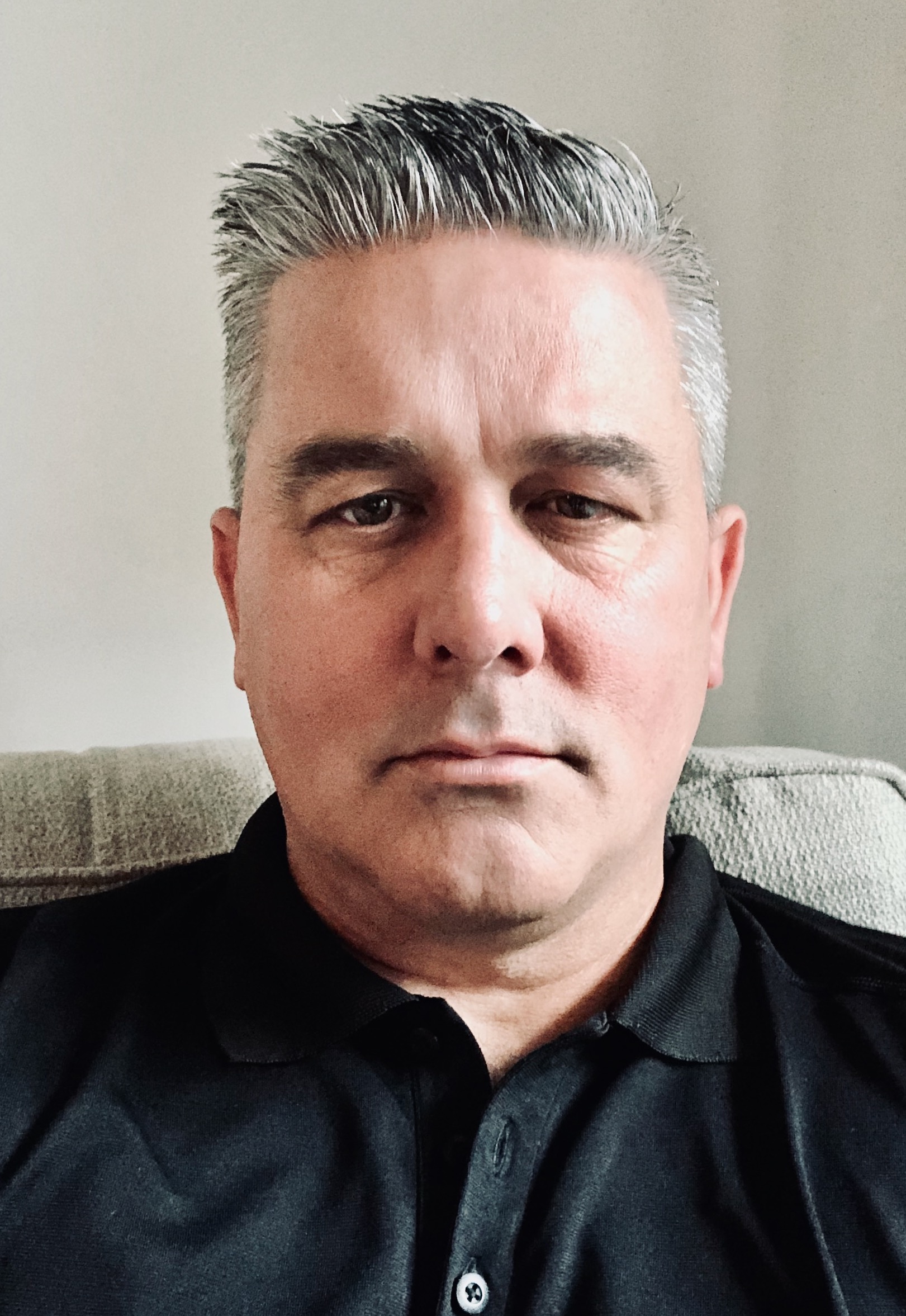 Finding things that matter to performance:
The use of deterministic modelling
Thursday 26th November
9 – 10am AEDT
Peter is an internationally renowned sports performance and analysis specialist. A rich technical background as a biomechanist and researcher preceded Peter's 10-year involvement with the United States Olympic and Paralympic Committee (USOPC) over the Beijing and London Olympic cycles. Peter became director of high performance for the USOPC from 2009 - 2012 after 4 years as a senior sport technologist from 2005 - 2009. Peter then served as the USOPC senior director of competitive analysis, research and innovation from 2012 - 2015.
In 2016, Peter was hired by Everton Football Club as the English Premier League's first American-born Academy Director. He returned to his sport science, technology and analytics consulting work in 2018, and served as Performance Team Manager for the INEOS 1:59 Challenge (held in 2019). Peter also served as subject matter expert for the Olympic Genome Project to identify and evaluate key organisational and policy factors associated with increasing medal-winning success of Olympic-sport athletes and teams.
Peter has advised in his areas of expertise for projects on international competition analysis methodologies, match and player analytics, injury surveillance, athlete data management systems, and improved implementation of sport science, motor learning, and skill acquisition.
Dr Meghan Downs
NASA Johnson Space Centre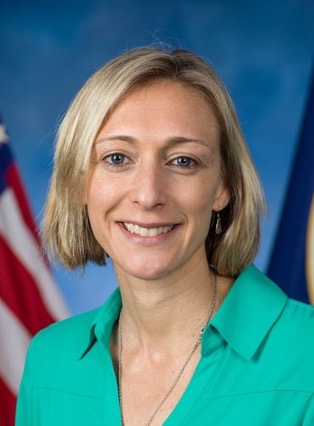 Out of This World Human Performance:
Bringing physiological preparation for space travel back to Earth
Friday 4th December
9 – 10am AEDT
Dr Meg Downs has worked at NASA Johnson Space Center for over 13 years, leading research projects with multiple NASA, academia, and industry collaborators. Meg was awarded her doctorate in exercise physiology from the University of Houston, with her thesis research focusing on evaluation of a blood flow restricted exercise training study that evaluated muscle strength and local vascular and metabolic outcomes.
Meg has since conducted studies on long duration bed rest and International Space Station studies that involved developing and testing several novel protocols to test aerobic fitness and muscle strength and size. These research efforts will lead to identifying fitness requirements for mission relevant operational tasks and developing methods to assess fitness for duty for exploration missions and extravehicular activities.
ARC Centre of Excellence for Nanoscale BioPhotonics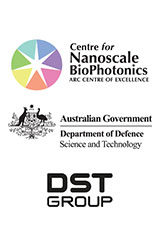 Precision Performance Technologies:
Measurement and prediction of cognitive and physical performance
Thursday 26th November
4 – 5pm AEDT
The convergent science team of the Australian Research Council Centre of Excellence for Nanoscale BioPhotonics, University of Adelaide Psychology together with the Defence Science Technology Group (DSTG), and the Port Adelaide Football Club were supported by the Next Generation Technology Fund to undertake a study to identify biomarkers of cognitive and physical performance in elite male athletes.
The team draws upon the domain knowledge and skills of the DSTG together with the innovative new biological understanding of the connected mind and body, integrated with world class psychological assessment and molecular quantification skills.
This collaborative team formed following the CNBP academic leadership of the 2018 DSTG Emerging and Disruptive Technology Assessment Symposium (EDTAS) on Human Biotechnologies. The team's goal is to create measurement technologies that provide actionable information on present threats or future challenges, allowing the precision management of human performance.
Mr Andy Richardson
Australian Institute of Sport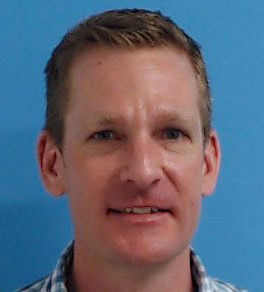 Towards Precision Engineering:
Pathways to Custom Equipment Solutions
Friday 27th November
9 – 10am AEDT
Andy has been an engineer in Australia's National High Performance Sports System since 2018. His passion for sport and interaction with high performance teams individuals led him to cross over from a successful career in professional motorsport engineering to sport engineering. Andy's background in professional motorsport provides the AIS with a high level of digital design expertise and the ability to deliver robust high performance products.
During his time in the AIS Applied Technology & Innovation (AT&I) department, Andy's work has encompassed delivery of customised equipment to 13 different sports, both Olympic and Paralympic. A large focus of Andy's work has been the growth of AT&I's Engineering capability, seeing a rise in staff numbers and a total overhaul of the workshop and manufacturing facility.
Mr Matthew Crawford
Australian Institute of Sport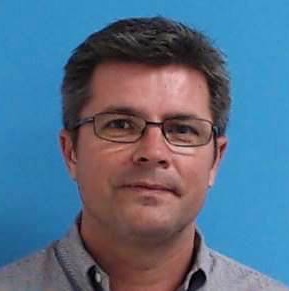 Towards Precision Engineering:
Pathways to Custom Equipment Solutions
Friday 27th November
9 – 10am AEDT
Matthew has worked alongside Australia's Paralympic and Olympic athletes for over 6 years following 25 years working in motorsport engineering across Europe and Australia. Matt has developed numerous solutions that have assisted athletes in reaching international success, including delivering projects for Dylan Alcott (Tennis), Scott Reardon (Athletics) and Erik Horrie (Rowing) to name but a few.
Matt has a keen interest in seeing Australian industry partnerships assist the AIS in providing world's best solutions for Australian athletes competing on the World stage.
Mr Fabian Weigend
Western Sydney University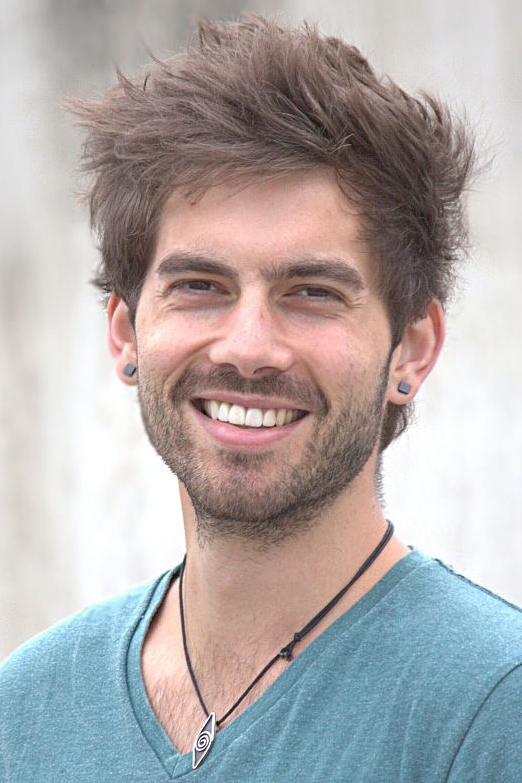 Modelling Energy Expenditure and Recovery:
Investigation and validation of a three component hydraulic model
Friday 27th November
4 – 5pm AEDT
Fabian pursues his PhD studies in collaboration with the Performance Sciences Research group and the Centre for Research in Mathematics and Data Science at Western Sydney University, Australia. His background lies in the field of computer vision which he studied in Germany and Singapore.
During his postgraduate studies, Fabian's focus shifted towards artificial intelligence and big-data applications. His current PhD aims to investigate opportunities in the area of performance modelling and to explore how applications in sport science can intersect with approaches in computer science in a way that is beneficial for both fields.
Dr Paul Wu
Queensland University of Technology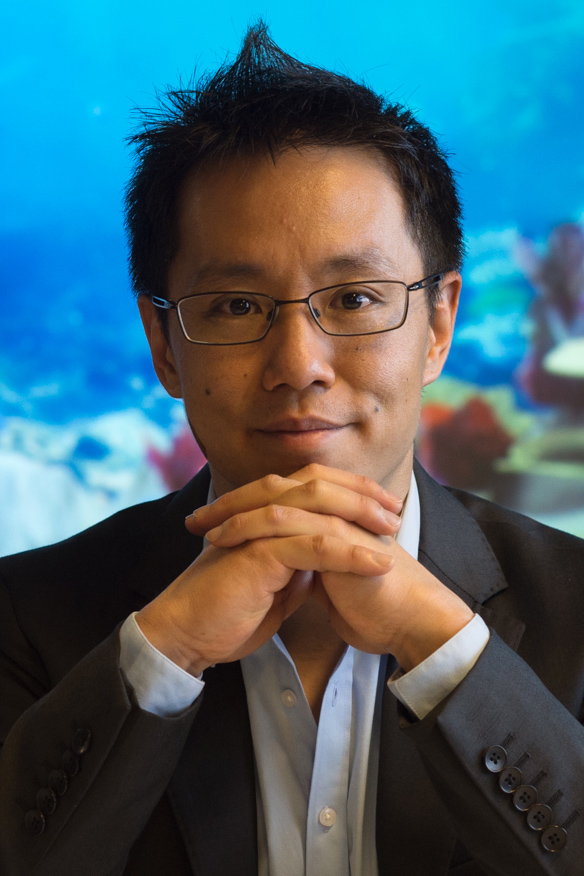 Practical Data Science:
Data, models, and tall tales
Monday 30th November
9 – 10am AEDT
Paul is a senior lecturer in the School of Mathematical Sciences and an Associate Investigator in the Centre for Data Science (CDS) and ARC Centre of Excellence in Mathematical and Statistical frontiers (ACEMS). He is passionate about developing and applying Bayesian and machine learning methods to tackle complex, real-world problems.
Paul leads a number of collaborative projects between data science researchers, applied researchers and industry practitioners, especially in ecology, and sports and physiology. His passion for collaboration has been recognised with two Vice Chancellor's awards, for industry engagement and student mentorship on engaged research. Key, methodological interest areas for Paul include Bayesian statistics, non-homogeneous state space models, Dynamic Bayesian Networks and machine learning.
Professor David Lloyd
Griffith University GCORE and ADaPT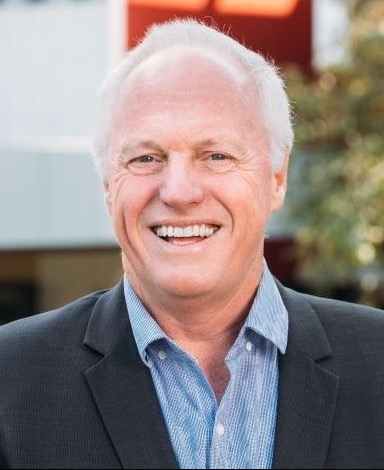 Towards Personalised Medical Implants, and the Opportunities to Better Measure, Model and Enhance High Performance Athletes
Monday 30th November
4 – 5pm AEDT
David is a Biomechanical Engineer in the School of Allied Health Sciences, Griffith University, Australia. He worked in the aeronautical industry before completing a PhD in Biomechanical Engineering, then receiving a prestigious NIH Fogarty International Post-doctoral fellowship in computational biomechanics and neurophysiology at the premier Rehabilitation Institute of Chicago and Northwestern Medical School (USA). More recently, David co-founded both the Griffith Centre for Biomedical and Rehabilitation Engineering (GCORE) and Griffith's Advanced Design and Prototyping Technologies Institute (ADaPT), and now leads GCORE and ADaPT Medical.
David is a Fellow of the International Society of Biomechanics, recipient of the 2020 Geoffrey Dyson Award by the International Society of Biomechanics in Sport, ranked the 2019 Field Leader in Biophysics in Australia, and led Griffith University to be the Australian 2020 Lead Institution in Biophysics. David and team have developed computer simulation and AI methods to study the causes, prevention, and management of various neuromusculoskeletal conditions. These methods and technologies are now being adopted worldwide in laboratories, orthopaedic and neurorehabilitation industries.
Professor Jacqueline Alderson
University of Western Australia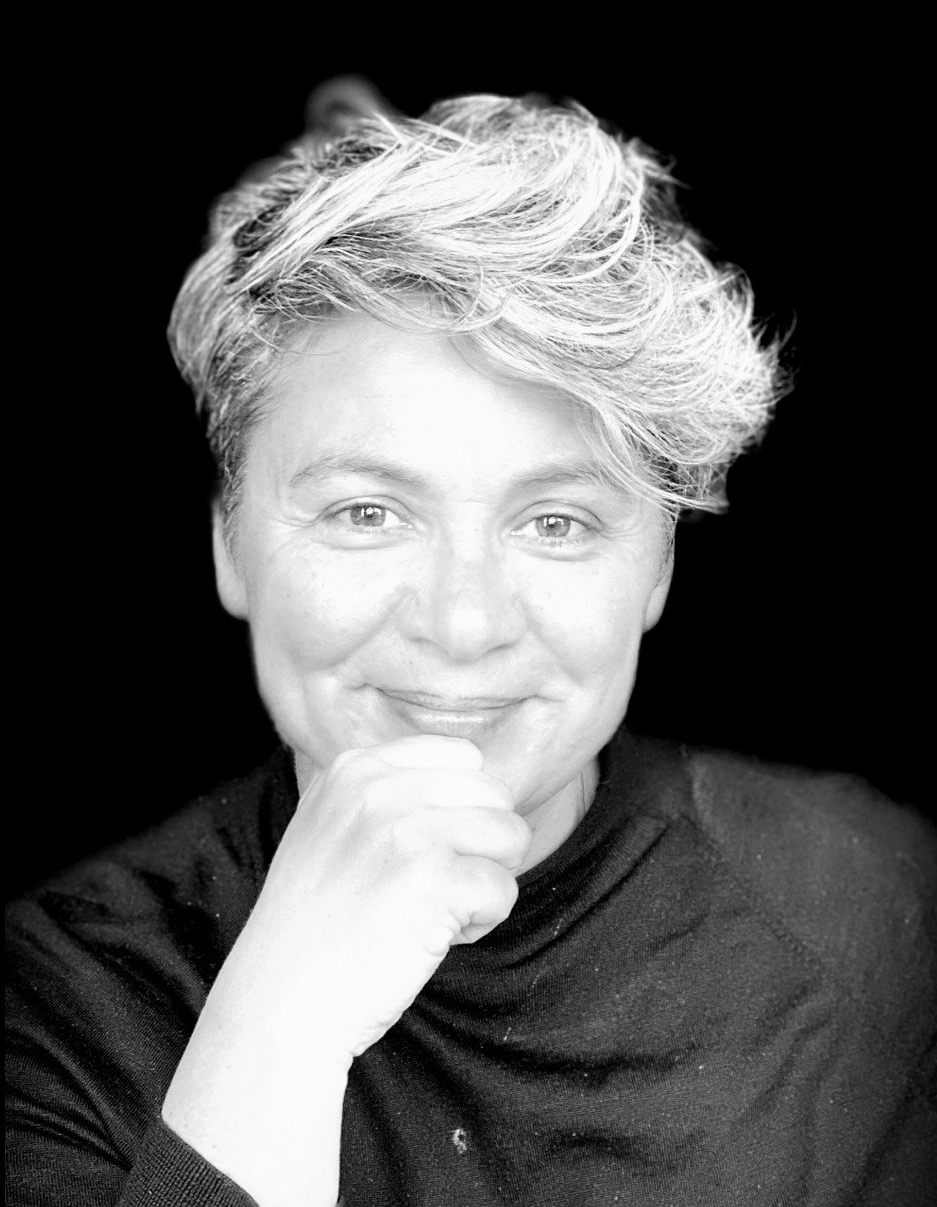 Data in High Performance Sport:
Protecting while leveraging a unique national asset
Thursday 3rd December
4 – 5pm AEDT
As a scientist and technology innovator, Jacqueline is a regular national and international keynote speaker currently leading research teams in wearable tech, artificial intelligence and pro-public technology applications in sport and health. She is a current executive council member of the International Society of Biomechanics (ISB), and is also a fellow and former director of the International Society of Biomechanics in Sport (ISBS).
Jacqueline has an extensive community and industry engagement portfolio and among others, has collaborated with the Australian Research Council, International Cricket Council, New Zealand Accident Compensation Corporation, Australian Institute of Sport and their state based affiliates, Cricket Australia, Swimming Australia, Indian Premier League, Hockey Australia, Fremantle Dockers Football Club and VICON - the world's leading motion capture company.
Jacqueline has authored/co-authored over 130 peer-reviewed textbooks, book chapters, journal papers and conference proceedings in the areas of sports performance, sports injury prevention, biomechanical modelling & machine learning.
Professor Thomas Lowrie
University of Canberra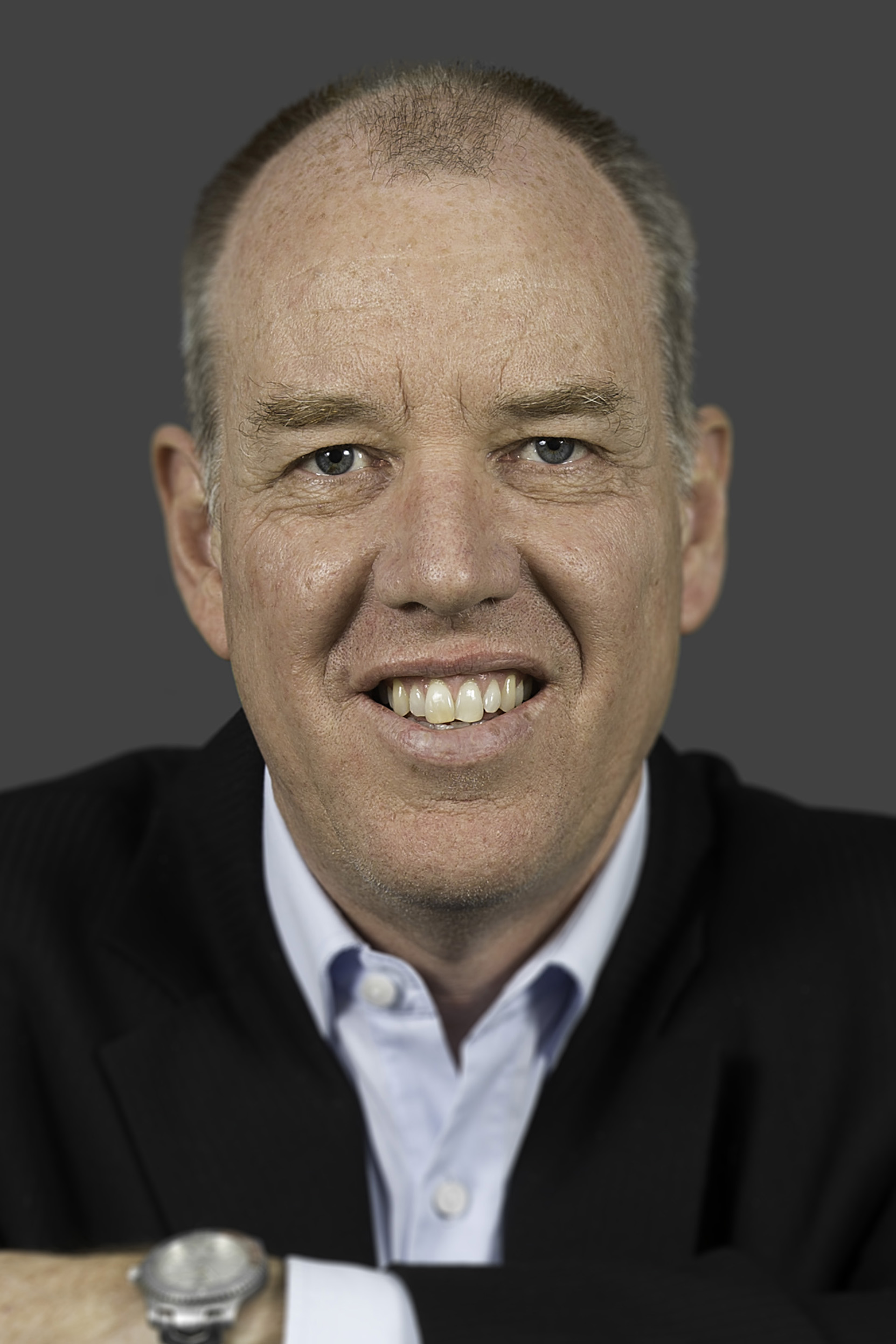 The ELPSA Framework:
Measuring, modelling and enhancing educational outcomes
Tuesday 1st December
9 – 10am AEDT
Tom has an established international research profile in the discipline area of mathematics and STEM education. His body of work has focussed on the extent to which primary-aged students use spatial reasoning and visual imagery to solve mathematical problems.
More recently, Tom's research has expanded to include students' use of digital tools and dynamic imagery to solve problems and developing spatial curriculum for early years, primary and secondary classrooms. Tom received Australian Coaching Council (Level 2) accreditation for Tennis before working in universities.
Associate Professor Stuart Morgan
Australian Institute of Sport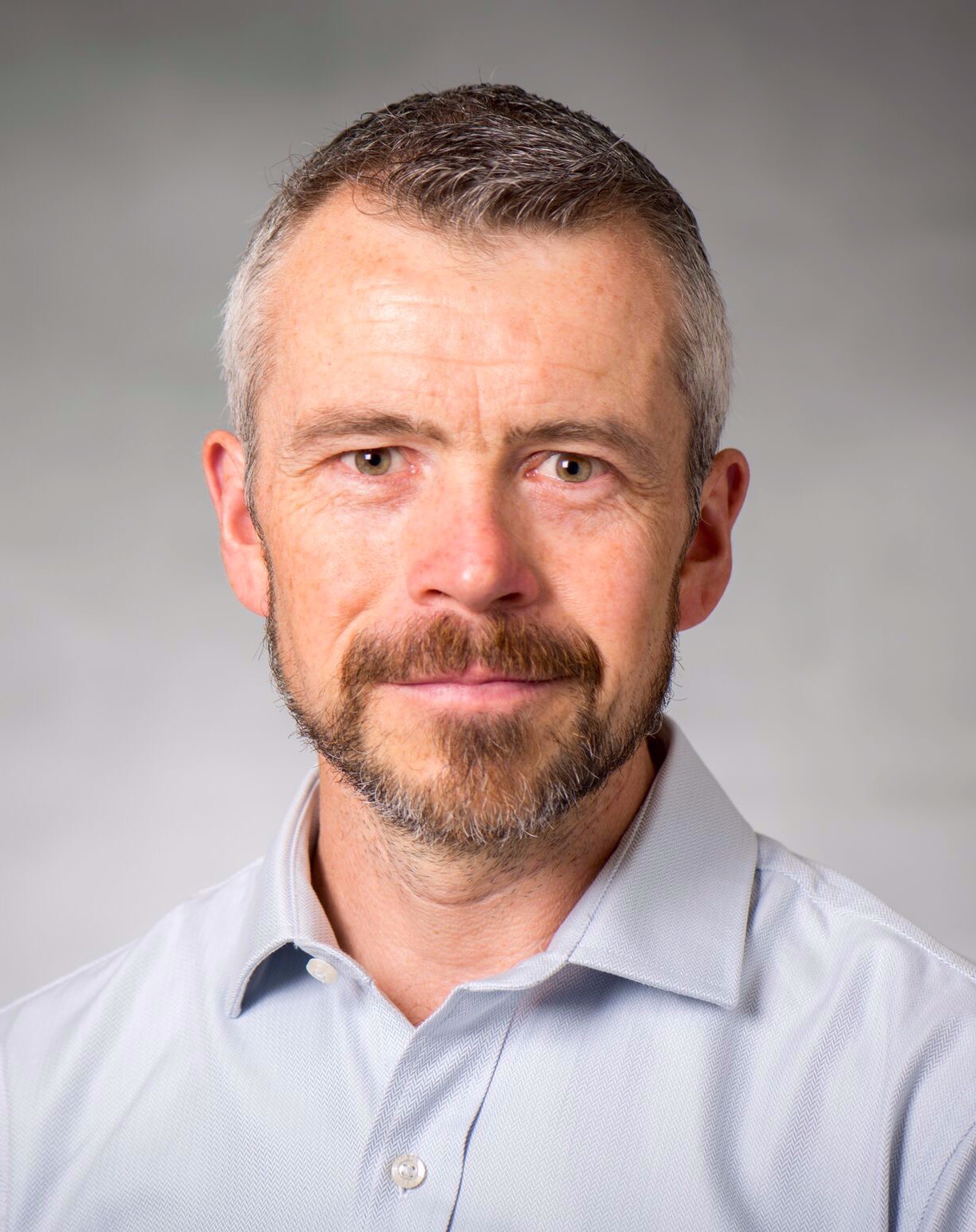 Could a Computer Invent the Fosbury Flop?
Wednesday 2nd December
9 – 10am AEDT
Stuart Morgan currently leads the AIS Applied Technology and Innovation's Machine Learning, Artificial Intelligence and Data Innovation department. Stuart completed his PhD in sensory neuroscience at Swinburne University of Technology (SUT), in 1999, and became a Research Fellow at SUT in 2000. He worked as a performance analyst at the Victorian Institute of Sport for 6 years, developing next-generation game analysis techniques, before joining the AIS in 2007.
Stuart has worked with numerous high profile international teams including the Australian Hockey team at the 2008 Beijing Olympic Games. His current work focuses on research and development in computer vision for sports, including using data mining and machine learning techniques to gain competition and training insights.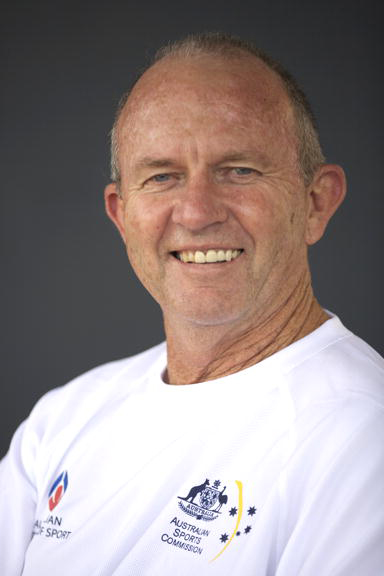 The Numbers Matter – but which ones?
Wednesday 2nd December
4 – 5pm AEDT
Barry Dancer represented Australia in field hockey at the 1976 Montreal Olympic Games, as part of the Olympic silver medal-winning team. After coaching the English men's hockey team (1997 - 1999) and Great Britain's hockey team at the Sydney Olympics, Barry became head coach of the Kookaburras (2001 - 2008).
Barry coached the Kookaburras to their first ever Olympic gold medal at the 2004 Athens Olympic Games, and backed up this success with the team winning gold in the 2005 Champions Trophy. Under Barry's tactical coaching eye, the Kookaburras claimed 2 Commonwealth Games gold medals (2002, 2006), as well as the 2008 Champions Trophy gold, and the Olympic bronze medal in Beijing in 2008.
Dr Ric Charlesworth OLY, AO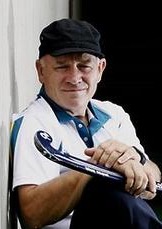 The Numbers Matter – but which ones?
Wednesday 2nd December
4 – 5pm AEDT
Ric Charlesworth represented Australia in 5 Olympic hockey teams (1972, 1976, 1980, 1984 and 1988), winning silver in Montreal in 1976. He graduated from the University of Western Australia in Medicine in 1975, having studied alongside his playing career. After serving as a member of the Hawke-Keating government for 10 years, Ric became head coach of the Hockeyroos (1993 - 2000) and then of the Kookaburras (2009 - 2014).
As coach, Ric was involved in 7 of Australia's 9 hockey victories in the Olympics and World Cups, as well as 8 out of 9 Champions Trophy victories – with one bronze medal win. Ric has always strived towards innovative coaching and creating a winning culture. Having played for Australia in their 1986 inaugural World Cup win in London, Ric coached the Australian teams to 4 World Cup golds (Hockeyroos 1994, 1998; Kookaburras 2010, 2014).
With Ric as head coach, the Hockeyroos won 2 Olympic gold medals (1996 and 2000), the Kookaburras won Olympic bronze in London in 2012. As one of the sharpest minds in the sport world, Ric was a giant of hockey - as a player and a coach. He has authored 5 books, and now mentors Australian high performance and professional sport coaches.
Dr David T Martin
Apeiron Life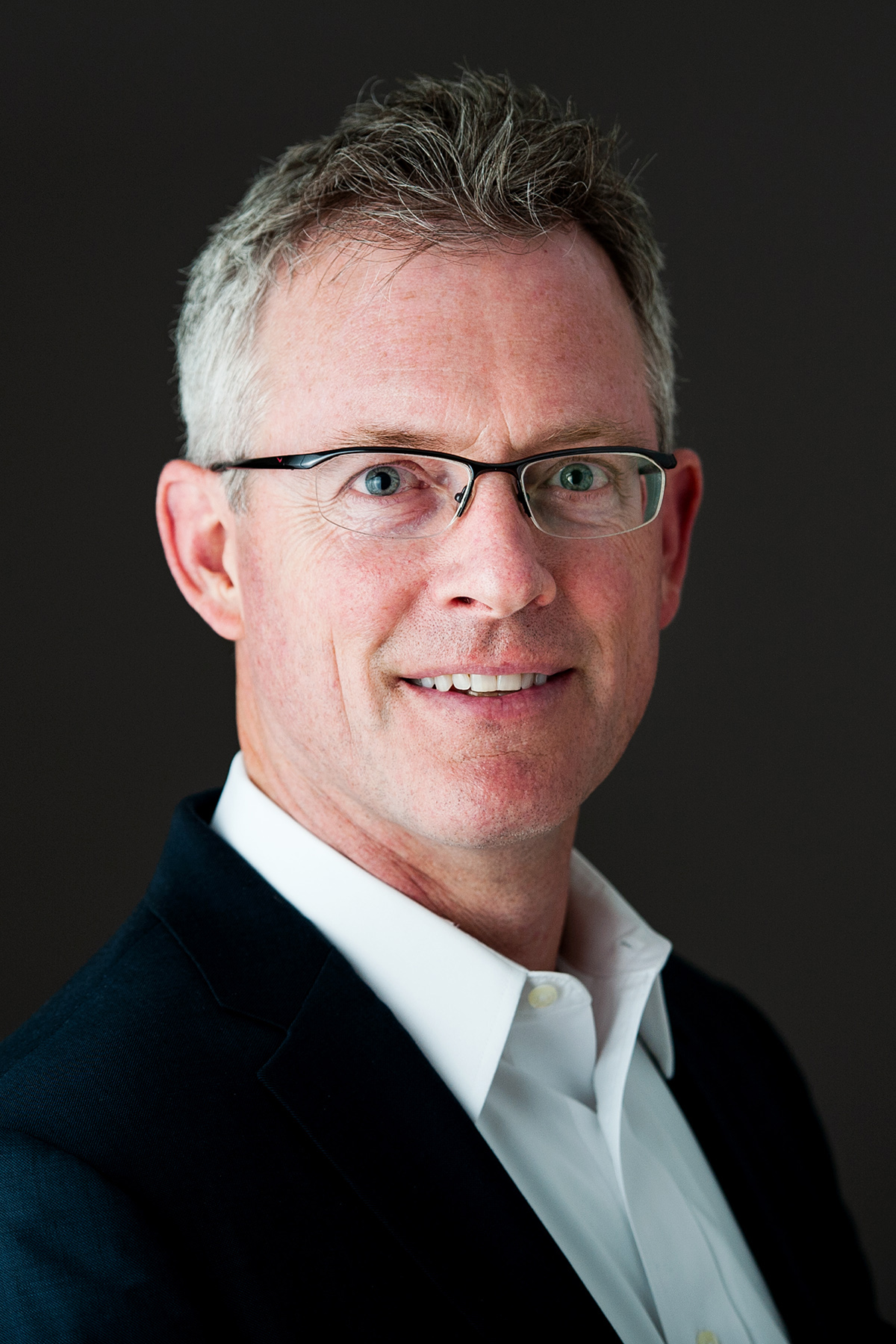 Future Support for Olympians:
Factories, movies and sports science.
Thursday 3rd December
9 – 10am AEDT
Dr. David T. Martin has spent the last 30 years working with Olympic and Professional Coaches and Athletes as an applied sport scientist. David has more than 110 scientific publications investigating topics such as talent identification, demands of competition, fatigue management, competition analysis, altitude training, and thermoregulation.
At the Australian Institute of Sport David was a Senior Physiologist, a National Sport Science Coordinator for Cycling, and a Director of Performance for the AIS Combat Centre. David was recently the Director for Performance for the Philadelphia 76ers (2015 - 2019) and is currently a Chief Scientist for Apeiron Life.
Return to top