The AIS Decade of Development Workshop will connect pathways leaders, coaches and performance support staff and inspire with stories of innovative solutions for pathway programs from across elite sport. Join us to exchange solutions, collaborate, and discuss talent development.
Features of the AIS Decade of Development workshop:
Connect all NSO Pathway Leads, Coaches and Performance Support Staff to our team at the AIS.
A showcase of real-world examples of science being used to solve pathway problems.
Hear from a world renowned expert in coach and athlete development, Jean Cote.
Exploration of what planning and strategies we need to consider over the next decade towards Brisbane 2032.
Presentation of the AIS Performance Pathway Strategy and Investment process.
Registration is Free.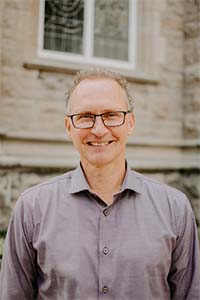 Dr. Jean Côté
Professor and Director in the School of Kinesiology and Health Studies at Queen's University at Kingston (Canada)
Dr. Jean Côté (@JeanCote46) research interests are in the areas of children in sport, coaching, positive youth development, and sport expertise. He has published more than 150 papers on a variety of sport psychology and coaching topics and 50 book chapters. His work is among the most widely cited in academic papers in this area. He has delivered over 50 keynote addresses at major national and international conferences, well over 100 invited presentations, and nearly 300 conference presentations. Dr. Côté, in collaboration with Dr. Ronnie Lidor, has completed the first comprehensive book on talent development in children's sport which was published in 2013 by Fitness Information Technology.
Presentation - Development of the world's best talent
Jamie Salter
AIS Manager Performance Pathways

Jamie will provide an overview of the AIS Performance Pathways Strategy and Team who will support sports leading into 2024 and beyond
Ken Lynch
National Performance Pathways Manager, Australian Sailing

The Athlete Jigsaw: Real-time tracking of pathways athletes' performances, thoughts and feelings as they progress towards podium
Ross Pinder
Innovation Lead, Paralympics Australia

Strategies Used To Enhance Learning Designs: A Case Study in Para Table Tennis
Lachlan Mitchell
Pathway Performance Support Manager, Swimming Australia

Lachlan will describe the swimmer's fingerprint: an objective talent profiling tool to support expert decision making
Clare Humberstone
AIS Performance Pathway Scientist

Clare will facilitate a showcase of real-world examples of science being used to solve pathways problems
Simon Rogers
AIS Performance Pathway Scientist

Simon will lead attendees through a collaborative exercise to determine pathway strategies that could lead to success in Brisbane 2032
Nicola Bullock
Pathways Performance Scientist, Paddle Australia

From Pathways To Senior Elite: Aligning Paddle Australia's Data Infrastructure
Belinda Cox
Trampoline Performance and Pathways Manager, Gymnastics NSW

Athlete Centered Coaching: Turning Learning Science Into Action
Craig Pickering
Athletics Australia

Using Data To Underpin Performance Decisions
Mitch Mooney
Athletics Australia

Using Data To Underpin Performance Decisions
Paula Charlton
Performance Health Manager, Triathlon Australia

Prevention And Availability In Sport: Challenges And Opportunities
Tony Rice
Head Of Performance Support , Rowing Australia

Using Science To Help Support Rowing Australia's Pathways Philosophy
Andrew Riddell
Baseball Australia

Supporting The Athlete Learning Curve: On-Field Performance Analysis Can Be A Home Run
Training innovations

Coaching

Intelligence-based training design

The art and science of talent selection
Return to top