AIS turns 40, still inspiring future of Australian sport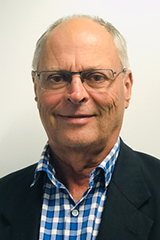 An Open Letter from the AIS CEO, Peter Conde.
As the Australian Institute of Sport turns 40, we can reflect on profound changes to the AIS and Australian sport. But the intent of the AIS remains the same - to help Australian athletes realise their full potential in both sport and life.
When Prime Minister Malcolm Fraser opened the AIS on January 26, 1981, he declared it a "clear sign that we are no longer going to allow the world to pass us by".
It was a strong message to Australians and the world that sport matters. Sport influences and inspires our national health, prosperity and culture. It instills great pride in who we are as a nation. It brings us together.
Read the full message.
Message from the Minister for Sport, Senator the Hon Richard Colbeck
The AIS remains a lynchpin in Australia's sporting success and its enhanced focus on athlete wellbeing, athlete pathways, coach development, innovation and collaboration all remain legacies of the AIS today.
Read the full message.
Past, present and future
Having not won a single gold medal at the 1976 Montreal Olympics, 60 per cent of Australia's Olympic gold medals have come since the establishment of the AIS in 1981.
The AIS became the most important factor in the resurgence of Australian sport on the world stage. It revolutionised sport, here and abroad.
The AIS was one-of-a-kind in 1981, the only sport institute in Australia. There is now a sport institute or academy in every state and territory.
We have united to become the National Institute Network and are positioned to positively influence more Australian athletes than ever before.
AIS transitions
The AIS has not only helped athletes develop their sporting ability, it has also influenced life beyond competition. Throughout the year we'll catching up with some of the AIS athletes who have transitioned to a career in sport, some even still with the AIS.
Check out their AIS memories and where they are working in sport now. For those athletes planning for life after competition, also check out our education and career resources at www.ais.gov.au/career-and-education
Return to top