AIS turns 40, still inspiring future of Australian sport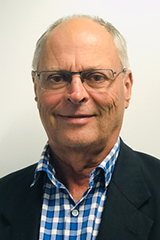 An Open Letter from the AIS CEO, Peter Conde.
As the Australian Institute of Sport turns 40, we can reflect on profound changes to the AIS and Australian sport. But the intent of the AIS remains the same - to help Australian athletes realise their full potential in both sport and life.
When Prime Minister Malcolm Fraser opened the AIS on January 26, 1981, he declared it a "clear sign that we are no longer going to allow the world to pass us by".
It was a strong message to Australians and the world that sport matters. Sport influences and inspires our national health, prosperity and culture. It instills great pride in who we are as a nation. It brings us together.
Read the full message.
Message from the Minister for Sport, Senator the Hon Richard Colbeck
The AIS remains a lynchpin in Australia's sporting success and its enhanced focus on athlete wellbeing, athlete pathways, coach development, innovation and collaboration all remain legacies of the AIS today.
Read the full message.
Past, present and future
Having not won a single gold medal at the 1976 Montreal Olympics, 60 per cent of Australia's Olympic gold medals have come since the establishment of the AIS in 1981.
The AIS became the most important factor in the resurgence of Australian sport on the world stage. It revolutionised sport, here and abroad.
The AIS was one-of-a-kind in 1981, the only sport institute in Australia. There is now a sport institute or academy in every state and territory.
We have united to become the National Institute Network and are positioned to positively influence more Australian athletes than ever before.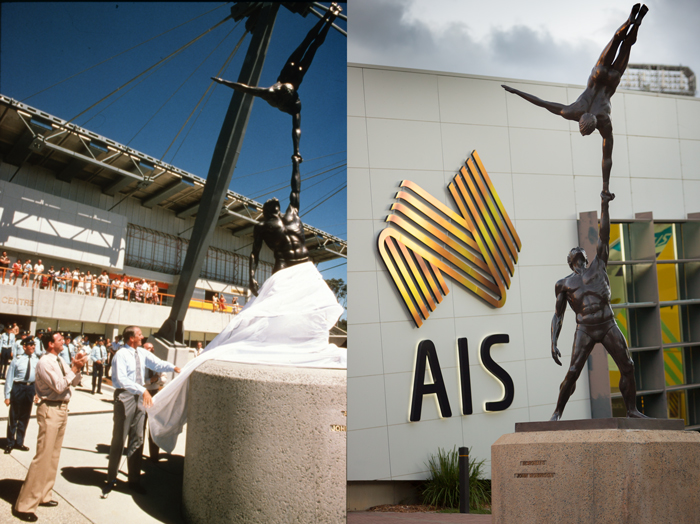 AIS transitions
The AIS has not only helped athletes develop their sporting ability, it has also influenced life beyond competition. Throughout the year we'll catching up with some of the AIS athletes who have transitioned to a career in sport, some even still with the AIS.
Check out their AIS memories and where they are working in sport now. For those athletes planning for life after competition, also check out our education and career resources at www.ais.gov.au/career-and-education
Philippe Rizzo
Gymnastics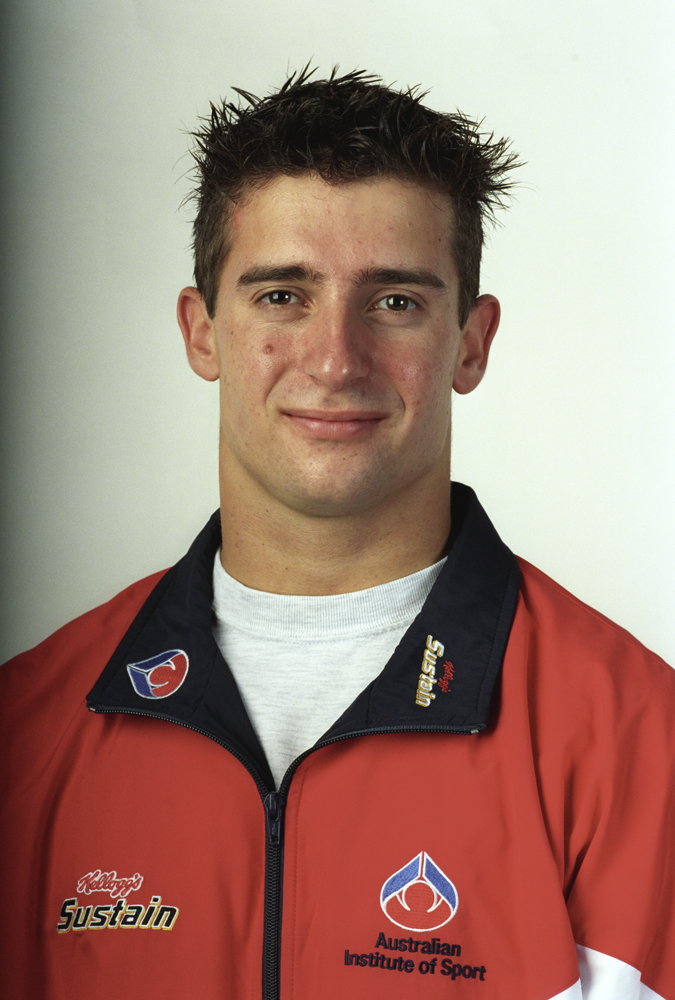 Current Role:
Project Adviser Records and Information Management, Sport Australia
AIS Athlete from:
1995-2010, Gymnastics
What attracted you to sport?
I discovered gymnastics when I was a baby as my parents bought an old picture theatre in Belmore, Sydney, and turned it into a Gymnastics Club. It's still there today. My parents never forced me to do gymnastics, I just played around the gym a lot which was my choice. One of my idols was my older brother, Blaise, who was also on AIS scholarship in 1986. I really liked his style when he was performing basics and routines.
What are you first memories of the AIS?
I remember having a meeting with Warwick Forbes who was then the AIS Gymnastics Head Coach. I was 13 and I remember him saying to me that if I wanted to go to the Olympics, the AIS would provide me the best place to achieve this goal.
If you were talking with a modern-day athlete, finish this sentence: 'Back in my day …'
I had a lot of fun even though we didn't have air conditioning in the gym or in Ressies.
What are your fondest memories of the AIS?
A memory that has stuck with me was on my first weekend on scholarship. We were playing cricket in the Ressies quadrangle and the Oarsome Foursome joined in and played with us. That made me realise that top athletes were just normal people and that I could aspire to be successful in my sport. Especially considering that their backyard cricket was not that crash-hot.
Another memory was getting off the big 24-seater bus right out the front of Lake Ginninderra College where I and the other AIS athletes went to school. It was so embarrassing. I was in the same year as Lauren Jackson and other tall athletes. So I used to hide behind these giants so I wouldn't be seen getting off the bus. Believe me, most of the AIS athletes felt embarrassed getting off the bus … except the football players for some reason.
How did the AIS help progress your sporting career? What were your proudest sporting achievements?
The AIS provided me a great environment where I could train with the best gymnasts in the country and be supported by great coaches, physiotherapy, and medical support, while also having a strong emphasis and support on education. It was awesome living with other athletes from other sports and gaining an understanding of different sports. We all shared the same goal to be successful in sport. I really believe that I would not have been able to achieve half of my results without the AIS.
My proudest moments were: Competing in the all-around final in front of my friends, family and home crowd at the Sydney 2000 Olympics; winning three gold medals in one day at the Commonwealth games Manchester 2002; winning Australia's first World title in Gymnastics, on the High bar at in Aarhus Denmark in 2006.
Describe the AIS in three words.
Environment. Team. Olympics/Paralympics
How did this time at the AIS influence your career after sport?
John Waser who then worked in Athlete Career and Education really encouraged and supported me to get a degree. I choose to do a bachelor degree in Primary Education. Even though I'm not teaching now it really gave me focus outside of sport. Also my degree gave me a great deal of knowledge and skills that I use in my day-to-day life. Therefore, I'm always really grateful for the opportunities the AIS has provided me.
Tell us about your role now and what you enjoy most about it?
I recently started a new role as Records & Information Manager in Governance & Business Improvement (G&BI). I work in a great, supportive team that always pulls together and goes the extra length to get things done. In my new role I am looking forward to being one of the first government organisations that will manage information in office 365. Now that I think about it, I enjoy being the first at things … like my Gymnastics career.
Are you still involved in sport outside work?
Yes I'm still involved in Gymnastics. I coach at national/state camps, judge at national/state events and I am Project Coordinator on the National Men's Artistic Gymnastics Commission. I also train at my daughter's gym in the Adult Class regularly at the Gungahlin Gymnastics Club to prepare for Gymnastics Master competitions.
Kate Harrison (nee Cramsie)
Netball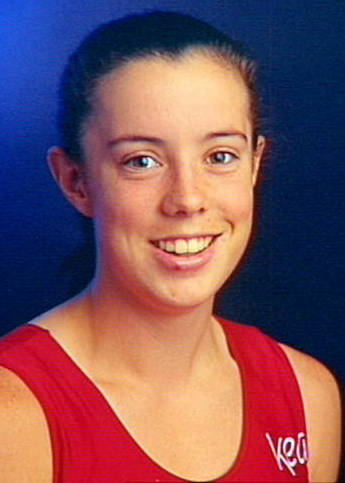 Current Role:
Project Officer in the Ministerial and Government team, Sport Australia.
AIS Athlete from:
1997-1998, Netball
What attracted you to sport?
I've always loved playing and watching sport. My parents were into sport and played competitive tennis. I grew up on a farm just outside of Canberra, hence my love of equestrian. I also spent many hours playing backyard cricket. I discovered netball at school and also enjoyed doing Little Athletics on a weekend.
My pathway for netball was playing for the school team, then Belconnen district from which I was selected in ACT teams from u/17s to Opens. At Nationals, I was selected in under-age Australian squads and from there offered an AIS scholarship.
What are you first memories of the AIS?
I was extremely honoured to be offered an AIS scholarship, especially playing for the ACT which doesn't get a lot of representation compared to the netball powerhouses like NSW, VIC and SA.
My first memory was being blown away that so many athletes were living on Ressies, training hard to achieve at their sport. Being in a team with a group of girls from all over Australia was pretty awesome too.
I went on to meet and become friends with athletes from various sports and it was always very exciting when some of the big athletes of the time were visiting like Matt Shirvington, Kostya Tszyu or members of the Aussie Cricket team. Though he wasn't on Ressies at the time, it was also quite daunting bumping into Alexander Popov at the pool!
If you were talking with a modern-day athlete, finish this sentence: 'Back in my day …'
We used a video recorder to review games which took a while if you were trying to get to a specific section!
What are your fondest memories of the AIS?
I made lifelong friends and we still meet every five years to catch up and reminisce. I met my husband there (swimmer Regan Harrison) and through us, my sister Di met her husband (Grant McGregor, also a swimmer). Tours to Singapore, the UK and Jamaica were amazing and really contributed to my skills as a netballer and growth as a person.
Other good memories include the AIS ball, dining hall pancakes, following other athletes' progress at national competitions and nights hanging out with my teammates in our common room singing away. Recovery ice-baths in wheelie bins were definitely not a good memory.
I worked pretty much full-time for a credit union, so the day was very hectic. Normally 6.30am training (weights, proprioception or a swim session), work before 9am then back just in time for a court session 5-7pm, dinner and bed. Repeat.
AIS life felt like home with our house parents, Reg and Bev. Gaye Teede was our head coach and Sue Hawkins and Lisa Beehag assistant coaches. Laurie Fisher was the manager of Ressies and it's great to chat when I see him around town. John Boultbee was the AIS Director and I always remember the passion and support he showed all AIS athletes.
How did the AIS help progress your sporting career? What were your proudest sporting achievements?
Without the AIS, I definitely wouldn't have achieved what I did in netball. Playing for the ACT, which often has low representation, I would have really struggled to make it to the National League.
The AIS gave me the opportunity to progress to a more elite team, gave me so much experience and the chance to be selected to play for the Queensland Firebirds. I was proud that I was able to play four years in the National League (Queensland Firebirds and Sydney Sandpipers). I was also very proud to be an invitee to the Australian Open team on a few occasions – definitely a highlight being an Australian Camp at the AIS on Australia Day 2000.
Describe the AIS in three words.
How did this time at the AIS influence your career after sport?
Living and training at the AIS made me a much more disciplined person and installed in me a strong work-ethic. When I retired from playing, I completed my deferred degree and the skills gained at the AIS certainly contributed to me being a better student. Though I enjoyed working in finance, being at the AIS highlighted to me that I really wanted to work in sport as I know how great sport is for people at all levels of life.
Tell us about your role now and what you enjoy most about it?
I work part-time in the Ministerial and Government team at Sport Australia. Though I assist the team with the crazy inbox as required, my main focus at the moment is on a few different projects to help automate and streamline our processes and reporting. It is a great team to be a part of with very supportive, professional and knowledgeable workmates and it provides a broad understanding of the Australian Sports Commission.
Are you still involved in sport outside work?
Yes! I still compete in eventing and I also enjoy running. After a 15-year absence, I have loved playing netball again in a team with several ASC ladies. I am also really enjoying watching my children play sport and I might even start a bit of netball coaching again now that my daughter is old enough to play.
Current Role:
Manager, Performance Operations, AIS.
AIS Athlete from:
1994-2000, Athletics
What attracted you to sport?
I'm originally from Melbourne, the 'sporting capital', so sport was always a central part of our family. School sport was a big influence, as well as being a great incentive for a day out of the classroom. My older brother was a basketball referee when the WNBL was established in the late 1980s and my sister competed at the National level in athletics (Sprints/Hurdles). I used to regularly catch the Melbourne tram into the MCG to watch AFL Games and the cricket.
I did Little Athletics initially, but tried a lot of sports. As a junior I competed at state representative level in basketball, hockey and swimming before deciding to focus on athletics at 17 with the Doncaster Athletics Club. That's when I qualified for my first IAAF World Junior Championships.
In my very first race walking competition I was disqualified - my father was the Chief Judge!
What are you first memories of the AIS?
My first interactions with the AIS were as part of camps with the Athletics Australia national junior program. It was inspiring and motivating to be able to train with senior AIS athletes like Kerry Saxby, Simon Baker, Andrew Jachno and Nick A'Hern, who would share advice. It provided the opportunity to immerse yourself in an elite daily training environment and improve as an athlete.
I relocated to the AIS in Canberra full-time in 1994. I packed all my belongings in a 1980 Mitsubishi Sigma, drove up the highway and moved into the Athlete Residence sharing a block of rooms with the men's waterpolo and rowing scholarship athletes. Within 48 hours of arriving at the AIS I was then on my way to Darwin to participate in an AIS Heat Training Study aimed to progress strategies for dealing with the anticipated environmental conditions at the 1996 Atlanta Olympic Games.
If you were talking with a modern-day athlete, finish this sentence: 'Back in my day …'
Recovery sessions involved guiding public walking tours around the AIS site, which would earn you $20 to pay for a week's petrol. There were no dAIS grants for athletes back then.
What are your fondest memories of the AIS?
The collegiate environment. It was a cross section of athletes from different sports, but it was easy to develop a rapport because everyone had a common goal - striving to be successful. Living alongside each other. There was a lot of peer support network, we encouraged each other. I'm still in contact with many other former AIS athletes 20 years later.
How did the AIS help progress your sporting career? What were your proudest sporting achievements?
The AIS provided a unique holistic training environment. Most athletes could access a track and gym in their home environments, but the integration of sport science and sport medicine was a big point of difference. Before coming the AIS, I'd never accessed clinical services or applied sciences. Within 18 months of moving to the AIS I'd benefited from medical, physio, physiology and biomechanics expertise and support. I was able to make rapid improvements to qualify for the 1996 Atlanta Olympics.
Other highlights included: qualifying for the 1994 World Junior Championships in my first year at the AIS; being involved in the development of the original AIS cooling jacket used by Australian athletes and teams during the 1996 Games; the opportunity to undertake Altitude training in Europe in the lead up to international benchmark events; and qualifying and competing in the 2000 Sydney Olympic Games.
Describe the AIS in three words.
Unique. Evolving. Performance.
How did this time at the AIS influence your career after sport?
I really valued the holistic philosophy at the AIS. There was a genuine commitment to support the individual both on and off the sporting arena. I had the opportunity to undertake some part-time work placements on the site to develop skills outside sport.
The AIS also encouraged residential athletes to continue with their education. During my time as an AIS athlete I completed a Bachelor of Applied Science (Human Biology) at the University of Canberra. This help me find a balance during my sporting career, but also prepared me for life after sport.
Tell us about your role now and what you enjoy most about it?
The AIS Performance Operations team works with those National Sporting Organisations on using AIS facilities to maximise their high performance programs. Some sports base their Centre of Excellence development programs at the AIS campus in Canberra, while we also host shorter camp-based activity.
We also have a team that delivers the AIS European Training Centre in Italy, supporting sports with their international campaigns. This is critical in the lead up to key international events such as the Olympics and World Championships.
I value the opportunity to work directly with sports, to assist them to maximise the benefits of the AIS campus and the ETC. It continues the AIS tradition of having a positive impact on Australian sporting results.
Are you still involved in sport outside work?
I'm still involved in athletics through its National Selection Committee. Prior to this, I was a team manager for National Youth and World Junior representative athletics teams. I have previously been the Oceania delegate for IAAF Anti Doping Symposiums.
At the local grassroots level, I've been involved in delivering weekend Auskick clinics, volunteering at local swimming meets and more recently I've been the team manager for local junior football and basketball clubs.
Russell Borgeaud
Volleyball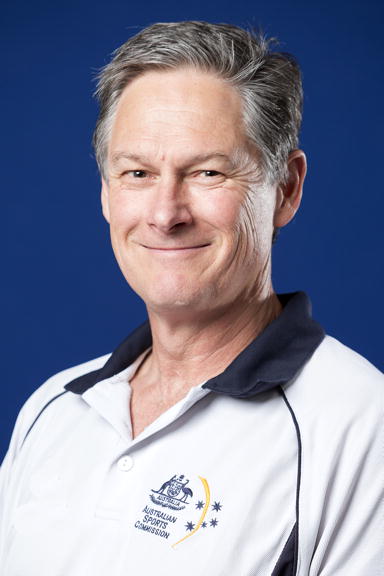 Current Role:
AIS Coach Development Consultant
AIS Athlete from:
1990-1991, Volleyball
AIS Coach from:
2002–2010, AIS Volleyball Coach
What attracted you to sport?
We were always a sporty family, four kids all playing sport at school and every afternoon at the local oval. I mainly played cricket, rugby league, and Aussie rules during my school years. I made a state schoolboys team in AFL, but had to choose a sport as it clashed with the national volleyball championships. I chose volleyball as they were selecting a junior national team.
My older brother Phil (also an AIS coach for six years, and later an Acting Deputy Director at the AIS), started playing volleyball at school. I saw him play for Queensland in the national junior championships and I was sold. I annoyed him to teach me the skills. By 18, I had made the national junior team for the PacRim tournament in Hawaii, after that volleyball was all I wanted to do.
What are you first memories of the AIS?
I played my first senior international match against New Zealand, at the opening of the AIS Arena in 1981. Walking into the AIS Arena was a different world for players used to training in school gyms. We took a bit of time adjusting to the extra space.
In 1990, volleyball became an AIS program, with the men's program based in Sydney. It was a dream come true to be offered a scholarship, especially because I was 30 at the time. To my wife's credit she supported me to follow my dream, even though it meant moving our family and jobs to Sydney. I'm so glad that we took that step.
We'd come to the AIS in Canberra for camps a couple of times per year. The volleyballers thought we were tall, but I remember the size of the junior basketballers at the time. They weren't famous then, but future NBA players, Luc Longley, Mark Bradtke and Andrew Gaze were among those youngsters.
In 1994 I became the first Queensland Academy of Sport coach and in 2000 went to the Olympics as a beach volleyball coach. I became AIS men's volleyball assistant coach in 2002 and in 2004 we qualified for the Athens Olympics. I was AIS head coach from 2005-2010.
If you were talking with a modern-day athlete, finish this sentence: 'Back in my day …'
To watch our matches, and scout opponents, we carried a large VHS camera, tripod, VCR and a TV on our overseas tours! Of course, the team's junior player had the pleasure of carrying the TV in a heavy metal case.
What are your fondest memories of the AIS?
When the AIS squad was training at the State Sports Centre in Sydney, there was a young coach and former AIS athlete helping run the weights gym. He's now the AIS Performance Services manager Julian Jones and he's still a comedian.
My AIS roommate was a big guy, 204cm and 110kg. We were always trying to trim down a little but we both loved chocolate. On tour we'd stash chocolate bars in the draw between the beds that held the Bible. The other guys were always confused when we suggested we were going back to the room for "religious studies".
How did the AIS help progress your sporting career? What were your proudest sporting achievements?
In two years of full-time training and playing as an AIS athlete I learned a lot that would stand me in good stead as a coach. That experience was critically important.
As an athlete, my proudest sporting achievements were playing in the 1982 world championships in Argentina. I got to play more than 150 games for Australia and captained the national team.
As a coach, it was helping the Australian team qualify for three Olympics – Sydney 2000, Athens 2004 and London 2012.
Most importantly, I still having a good relationship with most of my former athletes and I've enjoyed watching them become successful people in work and family.
Describe the AIS in three words.
How did this time at the AIS influence your career after sport?
There is no "after sport". I'm still in sport and loving it!
The AIS influence has certainly been meeting so many good, positive and giving people, who are often world-class in their fields.
Tell us about your role now and what you enjoy most about it?
I have been very fortunate to continue to have great learning opportunities in my current work, now in the new High Performance Coach Development team. The real quality of the AIS is in the people, and that continues today. I love working at the AIS and with coaches, hearing their stories and trying to help them navigate what can be a high pressure career.
Are you still involved in sport outside work?
I still coach at club, national and sometimes international level as a volunteer. I'm on the Asian Volleyball Coaches Commission, the Boards of the ACT Olympic Council and Volleyball ACT. And I still play (increasingly poorly) in the local club competition.
Matthew Turnbull
Water Polo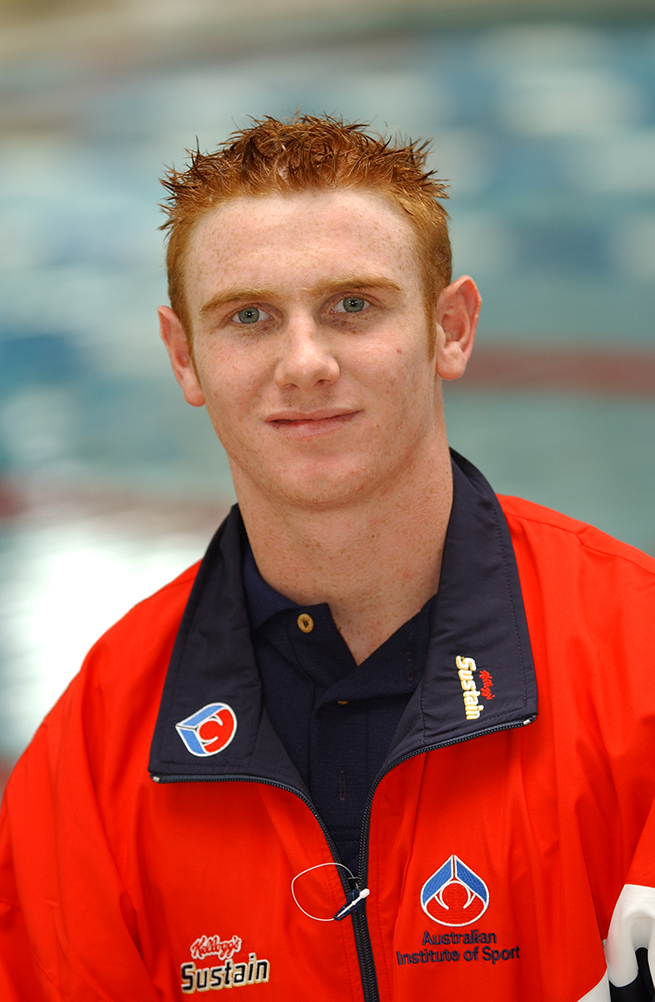 Current Role:
Project Manager, Program design, Sporting Schools at Sport Australia
AIS Athlete from:
2000-2001, Water Polo
What attracted you to sport?
My parents, Rhonda and Mark met playing Water Polo in Sydney, so I was around the sport my entire life. I played a number of sports as a kid, but I settled with Water Polo because of the team sport aspects and the opportunities to travel.
What are you first memories of the AIS?
I remember how proud I felt walking around the campus, eating in the dining hall and working out in the gym, with Olympic legends. There was a great vibe on campus as there were a lot of residential programs on site, so we enjoyed mingling with the other athletes and teams.
If you were talking with a modern-day athlete, finish this sentence: 'Back in my day …'
We trained six hours a day and did not complain, because that's all we knew. These days there is more focus on managing training loads to prevent injury and burn out.
What are your fondest memories of the AIS?
Every second Friday the Water Polo squad would play soccer on the synthetic indoor pitch. It was very enjoyable to watch water-based athletes try their hand at a land-based sport. I'm sure the other sports got a kick out of watching us play.
I was living off campus and one morning I was startled by my alarm clock. Thinking I was late, I quickly jumped in the car and flew off to training which started at 4.45am on Fridays. I found it strange I couldn't access the building with my swipe card and there were no lights on in the pool. I thought I might have missed the memo, but on closer inspection I noticed a clock in the pool area reading 1.45am. My coaches still remind me of it when I see them.
How did the AIS help progress your sporting career? What were your proudest sporting achievements?
The AIS helped me immensely, both in sporting a career life. I went on to play US College Water Polo and captained several junior Australian teams, which were the highlights.
Describe the AIS in three words.
Critical. Environment. Success
How did this time at the AIS influence your career after sport?
I have spent most of my career life working in sport and those training days instilled many important qualities around teamwork, discipline and effective communication.
Tell us about your role now and what you enjoy most about it?
I am part of the Sporting Schools innovation team, where we help design new iterations of the Sporting Schools program. This year we are working on a project to find ways to connect school students with local sporting clubs. As a former teacher and coach, I am passionate about sport participation and the benefits it brings to an individual and community.
Are you still involved in sport outside work?
I am still involved with the sport of Water Polo and work at the administration level in Canberra.
Return to top