Alice Mae
Brumbies ACT Rugby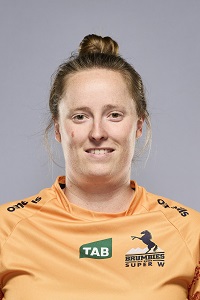 Long term, I would like to be a leader within the profession for women's sport and attain a lead role at a national level. This would provide me with the opportunity to influence programs and development of associated organisations to ensure that the best level of care is offered to all.
I would also like to continue to have a positive influence on community level sport to ensure that individuals have positive experiences and can continue to develop and engage in sport.
Further, having experienced some of the unique difficulties that women face whilst working in elite sport, I also aspire to one day be positioned to create a positive environment with improved support and mentorship opportunities to young women beginning their careers.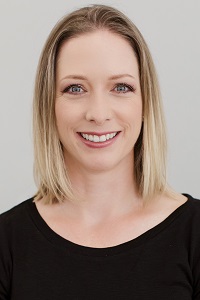 I aim to become an authentic leader, utilising my experience to have a positive influence on systems and people that support athletes in achieving sporting success.
Kathleen Sakadjian
Melbourne Demons AFL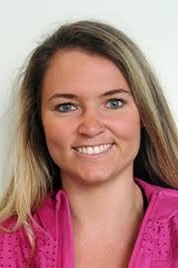 My favourite motto is that I have never let a "title" define me. Yes I am a Sports Physiotherapist, but greater than that I am a person with an expansive and transferable skillset. I am so open minded and excited about the potential pathways to my leadership goals.
Ultimately, I'd like to see myself in a role where I can use my holistic approach to enhance health, wellbeing and development strategies within high performance sport, promote diversity and inclusion within our workforce and leverage my innovation and creativity to effect cultural change. I aspire to develop others to fulfil their potential and contribute in their own unique way to our industry.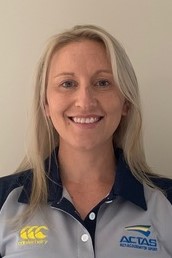 Short term goal is to continue to build my knowledge and skills set in my current role as I feel there is always room for improvement.
Medium term goal is that I would like to continue to work in HP sport and would like to one day be a National Lead for a Sporting Organisation.
Long term goal would be to move into a Performance services lead role.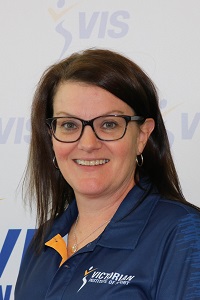 My aspiration is to be the best leader than I can be.
Leading a department that has grown from 2 casual reports to six full time equivalents, across eight people over the last 12 months has been a great opportunity. I want to be able to lead this team to the best of my ability and feel a responsibility to them to do this at the highest possible level. Some of these people also have leadership aspirations, which I hope to be able to support and foster.
As a leader in the field of sports nutrition, I want to be able to advocate for nutrition, at every opportunity, both within the VIS and across the broader network at SSO & NSO level. As a department manager at VIS, I am included in some management level meetings.
I aspire to be able to participate with increased confidence and contribute in a more meaningful and worthwhile way, to allow ongoing inclusion in leadership activities at this level.
Kylie Holt
Swimming Australia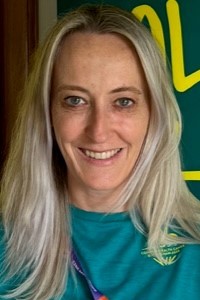 I would like to be a passionate, inspiring and mentoring leader working in a dynamic high-performance team.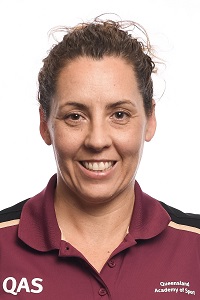 I feel that I already play a leadership role within my organisation. For a long time I believed leadership was about the seniority of the position. It has only been recently that I have begun to understand the real influence that I have, and am able to have, through speaking up and voicing my opinion based on my experience and experience of others.
My leadership aspirations are to continue to influence the direction of the sport research and innovation in Queensland and play a role with the Brisbane 2032 Olympic and Paralympic Games.
Nicole Sly
Cricket Australia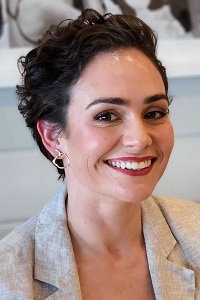 I have a strong desire to leverage my current and future leadership positions to continue advocating for women and improved diversity in healthcare and sporting environments, including supporting individuals, as well as considering cultural and structural barriers to equal representation. For example, as a member of the ACSEP Women in Sports Medicine Group, we have championed a gender dashboard in the annual College report and have increased female representation across the career pipeline, as well as providing opportunities for networking, mentorship and creating a Leadership Scholarship.
I am at a stage in my career as a new Fellow, where I am focusing on building on my non-clinical skillset and gaining exposure to a variety of work environments and seeking leadership opportunities within these environments.
My passion is empowering people to participate safely in physical activity, particularly through health education and access to quality medical care, leading to improved performance and overall well-being.
In my elite sporting role, I am able to work closely with the leaders of a National Sporting Body to better understand where opportunities exist to achieve these goals within a high-performance environment and development pathways.
Within the school environment, I would like to continue to expand beyond my role in direct medical care, to advocate for increasing levels of physical activity in adolescent females, as well as strengthening a comprehensive injury reduction and well-being support program. Achieving this may involve a committee position. This would build skills that transfer to a sporting or government body role, or potentially an ACSEP college board position.
As a clinician and practice director, I look forward to my role in creating a workplace culture that fosters excellence in healthcare service delivery, as well as supporting Sports Medicine Registrars to realize their potential. I have been fortunate to have been mentored by Sports Physicians who have branched out into previously underserviced communities. I aspire to pioneer a service that reaches athletes that have previously slipped through the cracks and progress the awareness of Sport and Exercise Medicine through local hospitals, schools and community clubs.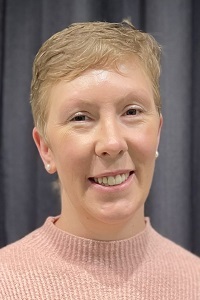 I aspire to developing and broadening my leadership skill set into organization-level strategy contexts, and exploring innovative ways to influence change and support personnel in sport and science.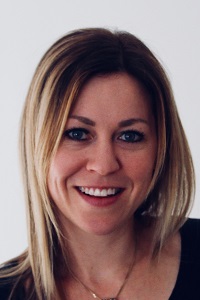 Over the twenty years of my career working as a Dietitian and Sports Dietitian I have been privileged to hold a range of roles and experiences as a health professional; clinician; sport scientist; policy writer; culture change agent; advocate; mentor; supervisor; content expert; published author (of peer reviewed journals, textbooks and a cookbook) and keynote speaker.
During my next twenty+ working years I hope to build and expand these amazing opportunities and continue to give back to my profession, the broader HP system and Australian society. I see my ongoing leadership journey as a way to continue challenging me personally and professionally, whilst also being able to influence and impact the HP sport system to create a safe, healthy and supportive sporting environment for all Australians no matter their age, gender, ability, cultural background, religious beliefs, sexual orientation, body size and socio-economic status.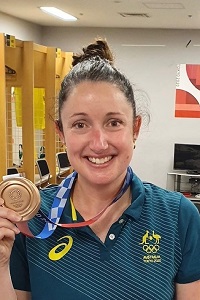 My ambition is to hold a leadership position in the Australian sporting system that combines leadership/ managerial roles with selected clinical work (eg. consulting, mentoring, second opinion cases). To my knowledge there are few opportunities in this space.
My 'concrete goal' is to aspire to be a strong female leader for the Australian Team at the upcoming Paris 2024 Paralympic Games, and beyond, at Olympic/ Commonwealth Games.
Having attended Paralympic Games, Commonwealth Games and Olympic Games in team and headquarters roles, I see the opportunity for greater female representation in positions of leadership.
Very few females have been bestowed the Lead Physiotherapist honour for an Australian Team at an Olympics or Commonwealth Games in a Headquarters capacity.
I have been very fortunate to work with some fabulous leaders in these roles, have made the most of these learning opportunities and aspire to be part of the succession plan.
Renee Appaneal
Cricket ACT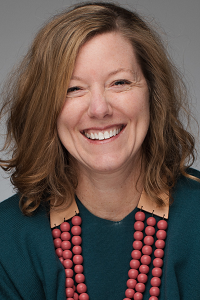 There isn't a clear pathway into leadership roles for psychologists within the sport system. Perhaps we aren't putting our hands up for the opportunities that do exist, or maybe we aren't considered serious candidates and get overlooked - most likely it's some combination… At this stage of my career, I'm at a crossroads between pursuing leadership opportunities within my profession and exploring potential roles across a sporting organisation/institute.
Sam Pomroy
Basketball Australia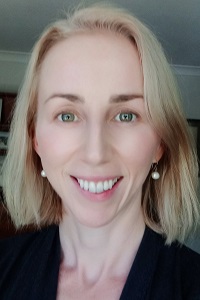 I enjoy identifying risks and minimising those risks at all levels of sport (professional to junior), and the ability to lead in this space would be one of my main aspirations. This could be as as a consultant to sporting organisations or to teams.
I would also like to consider myself for a Chief Medical Officer role in a national sport or institute in the not too distant future, as I you can then implement best practice on a larger scale.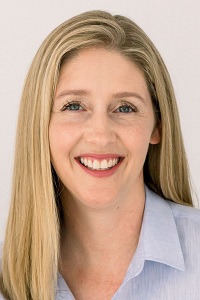 I am looking towards the Brisbane Olympics in 2032, in the hope of being a leader in high-performance sports medicine and delivering exceptional medical care for our Olympic and Paralympic athletes.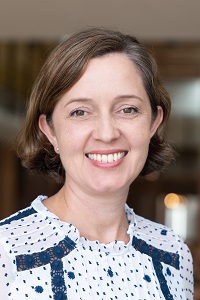 I'm keen to collaborate further with elite sporting organisations for talent identification, development, and sharing of research and clinical knowledge to improve athlete/dancer health, wellbeing and performance, as well as promote the benefits of dance and exercise throughout the wider community.
I'm passionate about enabling dancers to perform at their peak physically and mentally, thereby enhancing and prolonging their artistic careers and wellbeing.
Female Sport Executive Talent Program
Female High Performance Coach Talent Program

Megan Carr, Female Engagement Manager VIC, Golf Australia
Christine Harman, General Counsel and Company Secretary, Cricket Australia
Rana Hussain, Inclusion and Diversity Manager, Cricket Australia
Dee Jennings, Performance and Planning Manager, Hockey Australia
Cassie Lindsey, Inclusion and Diversity Manager, Geelong Football Club
Jane Louise Woodlands-Thompson, Director/ Consultant, Activebods
Sarah Luttrell, Senior Legal Counsel, Tennis Australia
Jane McGough, General Manager - Consumer, Community and Marketing, Gold Coast SUNS Football Club
Tracey Menzies-Stegbauer, Athlete Wellbeing and Engagement Manager, Gymnastics Australia
Carolyn Morrison, Performance Services Program Manager, Western Australian Institute of Sport
Jenni Thom, HR and Finance Manager, Shooting Australia
Jodie Newton, Acting Chief Executive Officer, South Australian Cricket Association
Melanie Purkiss, Athlete Wellbeing and Engagement Manager, Athletics Australia
Rachel Ratini, General Manager - Sport Operations, Equestrian Australia
Debbie Savage, National High Performance Manager, Skate Australia
Rebekah Webster, General Manager- Vixens, Performance & Pathways, Netball Victoria & the Melbourne Vixens

Ash Ankudinoff, Coach, SASI
Alison Bombardier, Manager and Assistant Coach Para Alpine Ski Team, Snow Australia
Belinda Cox, Gymnastics, Manager - Pathways and Performance, NSW Trampoline
Taís de Morais Rochel, Fencing Coach/ Personal Trainer, Australian Fencing Federation
Rebecca Dicello, Head Endurance Cycling Coach, NSWIS
Lucy Glanville, 2022 Youth/Junior World Championships Head Coach, Australian Biathlon Association
Belinda Goss, Cycling Coach, TIS
Harriet May Jones, Head Coach, Diving WA
Shelley Nitschke, Assistant Coach - Australian Women's Team, Cricket Australia
Kerry O'Sullivan, AFLW Development Coach, West Coast Eagles Football Club
Catherine Paice, Strength and Conditioning Coach, Football Queensland/QAS
Rebecca Rippon, Women's Water Polo Head Coach, NSWIS
Jaime Swavley, Sailing Coach, Australian Sailing
Michelle Tickner, Head Coach and Founder, Team 360 Performance
Christine Voge, Assistant Coach, Sunshine Coast Lightning Netball Club
Taryn Woods, Associate, Communication and Stakeholder Engagement, Water Polo Australia
Return to top