The AIS Performance Pathways team are excited to launch the pilot edition of the "AIS Elevate e-Coach" program.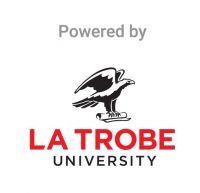 This initiative is an online coach professional development (OCPD) program, delivered as part of the AIS Performance Pathways Elevate series in collaboration with La Trobe University, that will focus on best practice Performance Pathway coach learning and support.
A strategic focus of the AIS Performance Pathways team is to offer learning and development opportunities to coaches working with athletes who are nationally categorised at Emerging, Developing and Podium Potential level. Coaches of these athletes sit at different points along a continuum with some being highly knowledgeable, experienced and skilled whereas others may be at a more developmental level. The unique feature of this program is that whilst content will be focused on Performance Pathway coaching knowledge of holistic athlete development, specific content has not been pre-determined. Instead Performance Pathways and La Trobe University will work collaboratively with coaches from the outset to ensure suitability and relevance of content to meet individual needs.
Return to top