The Australian Institute of Sport (AIS) mission is to lead and enable a united high performance (HP) system that supports Australian athletes/teams to achieve podium success.
The AIS drives and enables success in part through a collaborative strategic high performance investment approach to sports and athletes.
The AIS has two primary roles in the Australian HP system:
To lead and enable a united, collaborative high performance system.
To do the big system-level things on the frontiers of ethical sporting performance that no other body is naturally positioned to do.
To deliver on this role in the system, the AIS has defined five key strategic priorities:
01
Strengthen the Australian high performance system through a united, collaborative approach – get the basics right
02
Drive overall investment and resource allocation to optimise performance outcomes
03
Transform Australia's high performance workforce to deliver performance outcomes
04
Develop system capability to provide for athlete personal development, wellbeing and engagement with the community
05
Solve strategic performance problems on frontiers of ethical performance via applied research, technology and innovation
The High Performance System: at a glance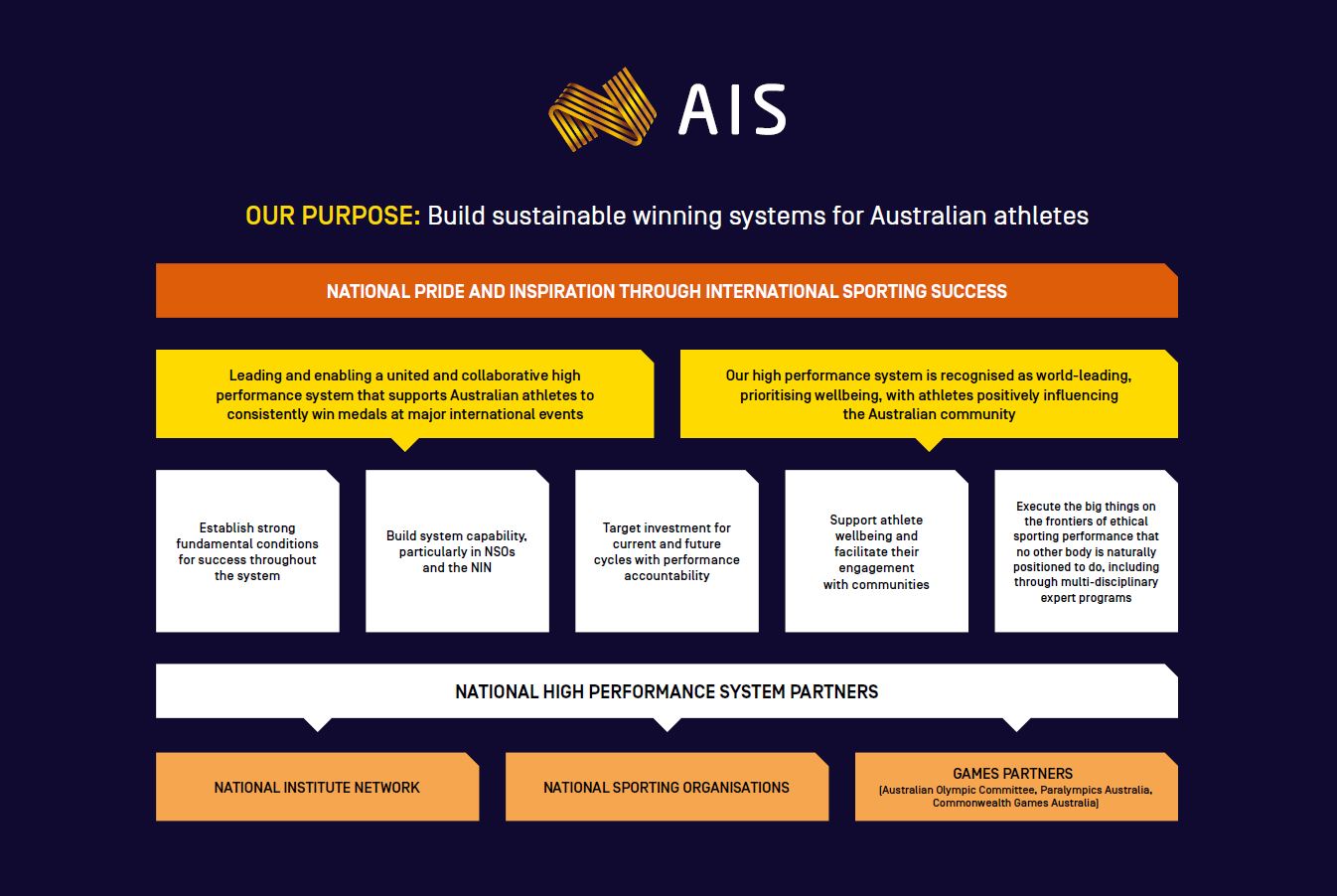 Return to top